When Jesus is Lord of the race, His sovereign timing always wins. That's something Navigators Denny and Sara Williams have learned well since passing the baton of Navigators 20s leadership in Detroit.
Along with fellow staff Oliver and Carolyn Porter, the Williamses watched as God provided the next generation of leaders through the natural process of Life-to-Life® discipleship.
"Sara and I met Dianna Perkins when she was in college with our daughter," Denny says. "We loved her, welcomed her into our family, and encouraged her in her faith. After graduation, Dianna married Scott and they joined the 20s ministry we were building in the Detroit metro area."
As the Williamses built the ministry, they also intentionally invested in Scott and Dianna spiritually and as leaders.
"Denny and Sara gave us a safe space to stretch ourselves," Scott says. "They gave us opportunities to grow in leading people to delve deeper into their relationship with Christ."
Pioneering & Passing the Baton at Wayne State University
Around the same time, the Williamses were getting to know Oliver and Carolyn as they pioneered Navigators Collegiate at Wayne State University (WSU).
That's where the Porters met student Lawrence Robinson, the first young man Oliver helped grow as a disciple at WSU. "Oliver reached out to me a couple months after I gave my life to Christ," Lawrence says. "I was able to ask questions, to share what I was going through on a weekly basis, and to learn to trust God in big life decisions. It was amazing, and I wanted to share that with my friends."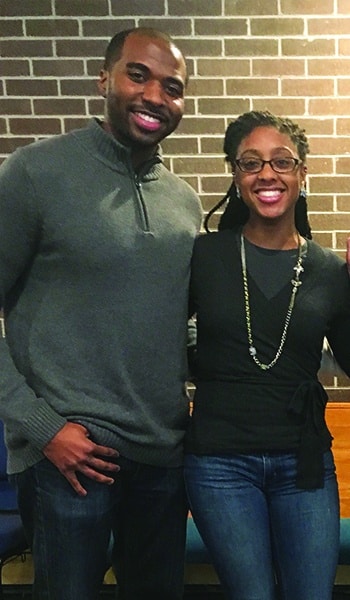 After graduation, Lawrence married his college sweetheart, Sheniece, who was also part of WSU Navigators, and they too got involved with the 20s ministry. The relay team was building.
Reaching the 20's Generation for Christ in Detroit
With the Williamses stepping aside from direct leadership of the Navigators 20s ministry in Detroit, the Robinsons and Perkinses were asked to take the lead in continuing to reach and equip more young adults in their 20s with the gospel.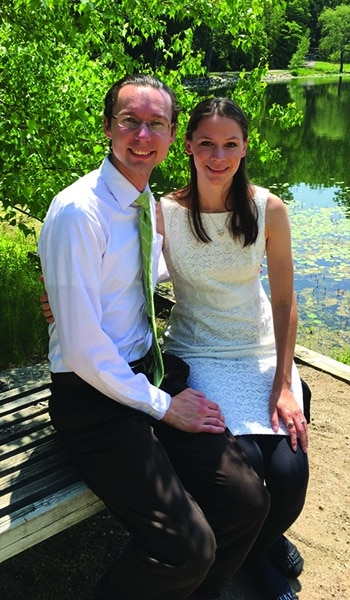 "Things have moved a little slow, but we are trusting God's timing," Lawrence says. "For any of us, making it through our tumultuous 20s is only by the grace of God. The most important relationship we can build during that time is with Christ. Growing in Christ and being able to pass it onto the next generation is so vital."
Kristie Monteiro, Detroit City Leader, is excited to see these couples' stories unfold. "Much of their discipleship and development has been within a team approach across the City work, and that has given them all a wider and deeper ministry," Kristie says. "Growing local leaders and disciplemakers goes at the speed of life, as we walk alongside people through many seasons."
Denny is thrilled to see God raising up another generation of leaders. "This is a wonderful picture of what happens when all the ministries of The Navigators work together in our city ministry."
Oliver is also excited to see the next generation take the ministry forward. "I ran track throughout college," Oliver says. "In a relay, everyone had to do their part for the next person to do their part. The idea of passing the baton is something I think about a lot. How can I smoothly pass the baton from one generation to another?"
In racing, there two kinds of relay baton exchanges—a "blind exchange" and an "open exchange."
"In a blind exchange, the person receiving the baton is not looking at the one passing it to them," Oliver says. "In an open exchange, the communication lines are open. There is encouragement and it brings the team together. Life-to-Life® discipleship is the open exchange."
Pray that God will continue to raise up the next generation of everyday disciplemakers all over the world.