Engage in God's Word Through Daily Devotions
Get devotional emails from The Navigators – sent straight to your inbox each day.
FREE Devotional Signup
Your information is 100% private. Unsubscribe at any time.
"Men shall not live on bread alone, but on every word that comes from the mouth of God."
— Matthew 4:4
Devotions to strengthen your walk with Christ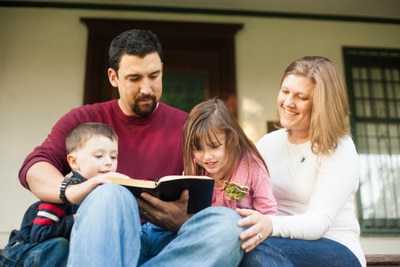 We all know how easy it is to get caught up in the demands of life. But if we don't spend time daily in God's Word and in prayer, we grow weak and weary.
That's why we've made it easier for you to engage with God's Word on a daily basis. You can choose from two daily devotionals that deliver Scripture, teaching, and prayer guides right to your inbox.
Whether you are just starting to study your Bible or have been for years, these devotionals will help you grow in faith, knowledge and love of God.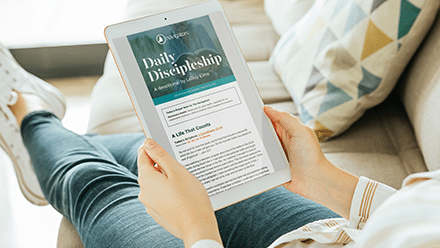 Daily Discipleship
by LeRoy Eims
Filled with real-life stories, the Daily Discipleship devotional offers practical and encouraging teaching on what it means to be a disciple of Jesus in the midst of living a busy and full life.
LeRoy Eims served with The Navigators for 50 years and was the author of 14 books. His passion was to preach the good news of Jesus and make disciples.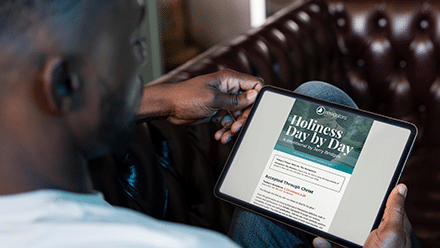 Holiness Day by Day
by Jerry Bridges
Holiness Day by Day is a collection of Jerry Bridges' best writings to give your daily devotional deeper substance. You'll be inspired to grow in spiritual maturity.
Jerry Bridges was a well-known Christian writer and speaker. He served as a staff member at The Navigators for over 60 years.
Sign up for your FREE devotional emails today!
Who Are The Navigators?
The Navigators is an international, interdenominational Christian ministry that shares the gospel of Jesus Christ and helps others to grow in Christ, and help others do the same.
We do this through Life-to-Life discipleship on college campuses, military bases, workplaces, inner cities, local communities and in 115 countries around the world—wherever there are people who need Christ.