Over the course of our 80 years of ministry, The Navigators® has reached out to bring the gospel to people in over 100 countries from every walk of life. Wherever the Good News of Jesus Christ goes, lives are changed.
Overview of The Navigators
FOUNDING: The Navigators was established in Southern California in 1933 by lumberyard worker Dawson Trotman after he saw the potential of reaching the world through discipleship. The Navigators is dedicated to training and walking with believers who will in turn train and walk with others in following Christ through authentic, purposeful relationships.
INTERNATIONAL PRESIDENT: Mutua Mahiaini
U.S. PRESIDENT: Marvin Campbell
MOTTO: To know Christ, make Him known, and help others do the same®
STATEMENT OF CALLING: To advance the gospel of Jesus and His Kingdom into the nations through spiritual generations of laborers living and discipling among the lost.
SCOPE: More than 4,600 staff members of 70 nationalities serve in more than 100 countries, over 170 languages, and among 220 peoples.
Navigators are followers of Jesus who are equipped to disciple students, military personnel, businessmen and women, church leaders, inner-city families, and new believers from all walks of life to follow Christ as they navigate through life. You can view our complete list of ministries here: Ministry List.
The Navigators founder, Dawson Trotman, developed classic spiritual growth tools like The Wheel, which describes a balanced Christian life, and The Topical Memory System, a Bible verse memorization program, both of which are still used today by Navigators around the world.
Since 1953, Glen Eyrie® Camp and Conference Center has served as The Navigators international "home." Centered around a Tudor castle built by the founder of Colorado Springs, Glen Eyrie hosts more than 350 spiritual-growth retreats and conferences each year. Eagle Lake® Camp serves 2,700-plus campers annually.
Since its inception in 1975, NavPress®, The Navigators publishing ministry, has been a distinguished Bible and book publisher. Described as Discipleship Inside Out™, NavPress' life-changing messages transform relationships, character, service, and influence. The Message®, a translation of the Bible in modern English by Eugene Peterson, has sold almost 5 million copies and continues to be one of the most popular Bibles on the market.
Our Leaders
Mutua Mahiaini, International President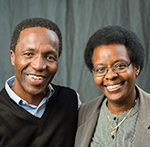 Mutua Mahiaini has been serving with The Navigators for more than 36 years–first, as a staff member, then as National Director in Kenya and Côte d'Ivoire before being appointed Africa Regional Director in 1998. Mutua committed his life to Christ as a child and was discipled by The Navigators. Mutua has a master's degree in French and taught in Kenya before joining The Navigators staff in 1981. Mutua and his wife Stephanie were married in 1982 and have four adult children.
Marvin Campbell, U.S. President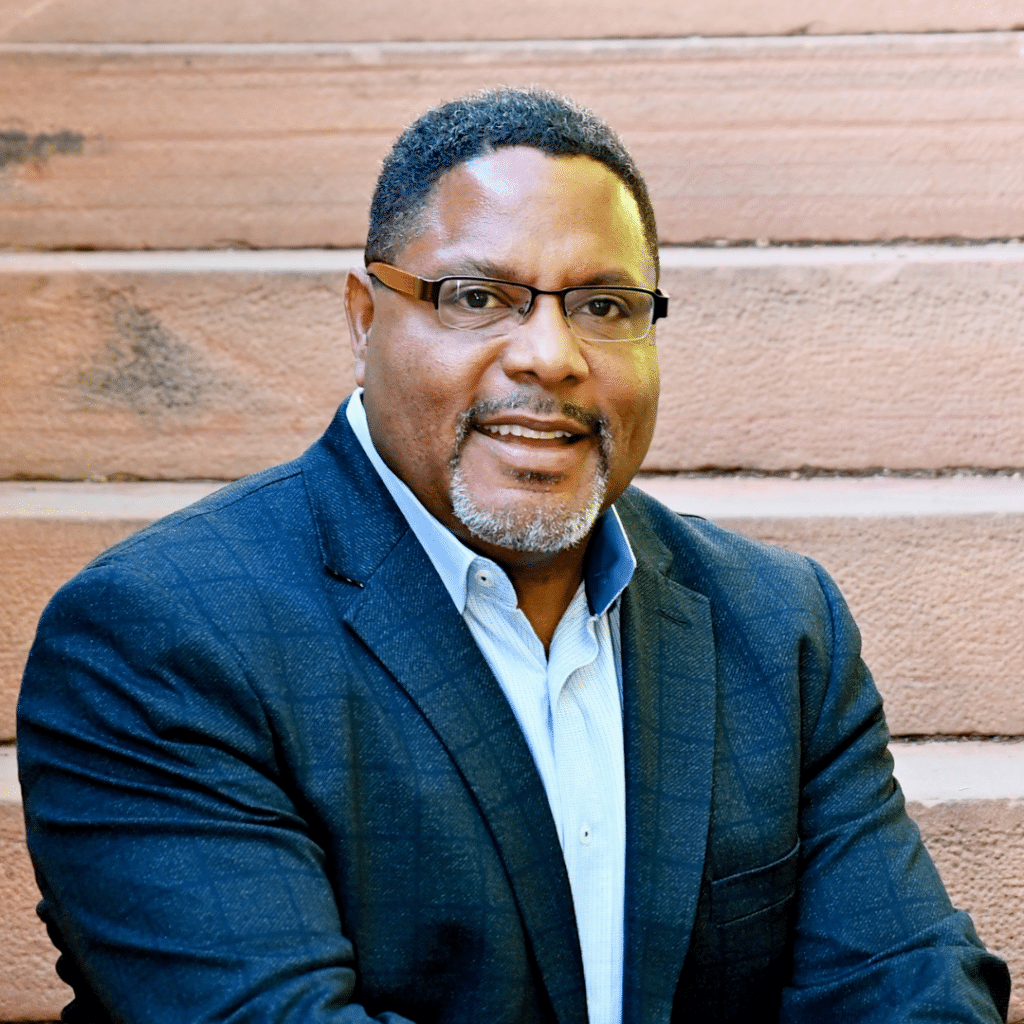 Marvin met The Navigators at the U.S. Naval Academy in 1985. He served more than 13 years on active duty with the U.S. Navy before leaving the military for full-time ministry. Marvin has served in various leadership roles in our Military, Neighbors, Collegiate, 20s, Workplace, and Cities ministries before becoming the U.S. Director on November 1, 2021. Marvin and his wife, Pamala have three sons, Taylor, Zachary, and Joshua; three grandchildren, Theodora, Santiago, and Arlo; and two amazing dogs.
DG Elmore, U.S. Board of Directors Chairman
DG Elmore became chairman of The Navigators board of directors in August 2011, after serving on the board for 14 years. DG was introduced to The Navigators while at Indiana University, when he and his wife, Gini, became involved in a Navigators Bible study. Today, he continues to live out the values of The Navigators in his many business ventures and among his family and friends. DG and Gini live in Bloomington, Indiana, and are the parents of six teenage and adult children.
Endorsements
Howard Hendricks (1924 – 2013)
Professor at Dallas Theological Seminary
No group has been more consistent or faithful in promoting discipleship than The Navigators. For many years I was a member of their board of directors and can assure you discipleship is their passion and product. Nothing motivates me more than urging all of God's people to allow discipleship to challenge and control their commitment. If they do not know where to begin, contact The Navigators.
Joni Eareckson Tada
Founder and CEO of Joni and Friends
The Bible says that God desires to write His Word on our hearts. He did that in my heart years ago when I first started using the Topical Memory System. How thankful I am for all the years I have hidden his Word in my heart through this time-tested system for memorizing Scripture.
Lloyd John Ogilvie
Former Chaplain of the United States Senate
In my 50 years of ministry, I have seen the impact of The Navigators. I have observed these dynamic, biblically-rooted, Christ-centered, contagious communicators of abundant life as they have earned the right to share their faith through profound caring relationships. Wherever I have been in ministry, the Lord has been gracious to send me Navigators to come alongside to be prayer partners, fellow workers, and cheerleaders. For 75 years The Navigators have exemplified what it means to be a passionate, on-fire Christian. I am grateful!
Franklin Graham
President and CEO of Billy Graham Evangelistic Association, Samaritan's Purse
To Know Christ and to Make Him Known. This statement has been the centerpiece of The Navigators. My father said, "Dawson took the lead in developing the methods that would later be refined and become such an important part of the Graham ministry." I commend their faithfulness to the Word of God and their outreach around the world.
Media Contacts
For media inquiries, please contact the U.S. Communications Department:
Katherine Redmond, Strategic Communications Director: (719) 594-2571
Brett Clark, Community Relations Director: (719) 594-2588
Or write info@navigators.org
Before reposting or reprinting material from this website, please read the Website Terms of Use.
For media inquiries about Glen Eyrie Conference Center® or Eagle Lake Camps®, please call (719) 272-7458.
For media inquires about NavPress®, please call (719) 531-3560.
Gallery for Media Use
Please Note: These photographs are available only for news media use with articles related to The Navigators®. Please credit "Courtesy of The Navigators." These photographs are not for general public or organizational uses without additional permission. Please write info@navigators.org for more information.