How can lifelong discipleship be effective for men between the ages of 25 and 65? Many men are not winning the daily battles over pornography, divorce, and broken relationships with their children. They are running up credit cards encumbering themselves and their families with debt, lacking skills in spending time in the Word and prayer. Ninety percent of life energy in these years is spent on issues related to money, marriage, raising children, sex, moral purity, work, and going through hard times. To shine light on the key issues for men, Every Man A Warrior (a program in Navigators Neighbors) builds on foundational training in evangelism and discipleship and applies these principles to real-life challenges that men face in everyday life.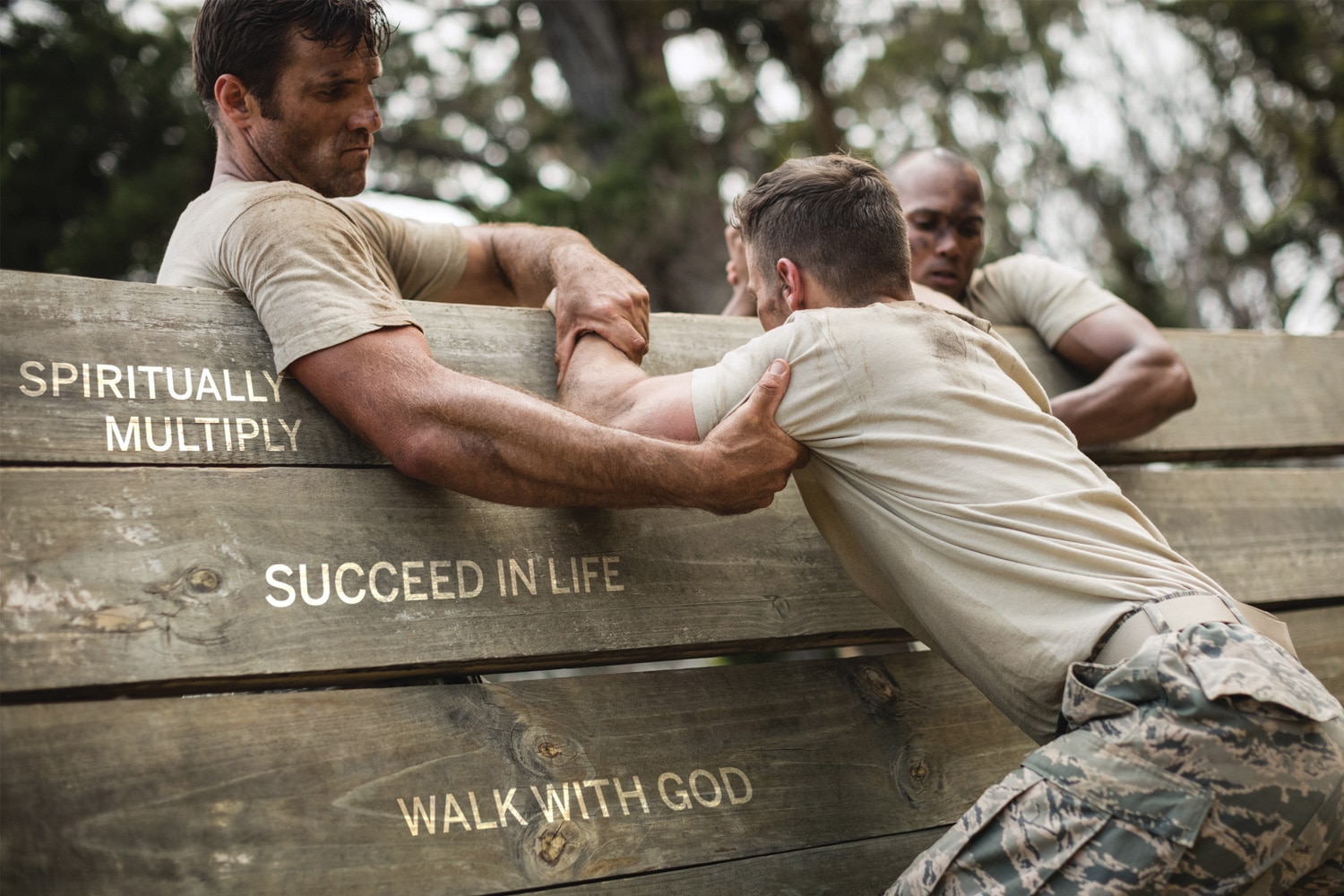 During one Every Man A Warrior Bible study session, Gene abruptly closed his book and looked around the circle of men. He said, "I have been a complete jerk to my wife for 25 years! I am going home to beg for her forgiveness, and on Sunday I would like for you all to come up to her and see if I did it."
After turning around his life and strengthening his marriage, Gene is now discipling a third generation of men who are living out the gospel.
Not only are men transformed when they have the biblical tools and discipleship tools to live out their faith in their daily challenges, marriages and families are strengthened as well. Jessie North (a Navigators Neighbors staff member) shares from her heart: "This ministry equipped my husband, Adam, to be the godly husband, father, and spiritual leader I needed. When he stepped into his God-given design in our home, I was freed from burdens that I was never supposed to carry. My prayers changed from cries for help to shouts of acclamation!" Praise the Lord!