Jason* met The Navigators as a single soldier at Fort Campbell, Kentucky, his first duty station. Over his career, he and now his wife, Haley*, have been mentored by and served alongside faithful leaders in Navigators Military ministry.
Now a drill sergeant, Jason trains civilians into U.S. Army soldiers—but he exclaims, "Ministry is my job!" What he means is that as a soldier, he is bringing the gospel and discipleship into everyday places. From the moment he hit the ground at Fort Benning with his trainees, he applied his Navigator training: praying for and seizing opportunities to model and share Christ with them.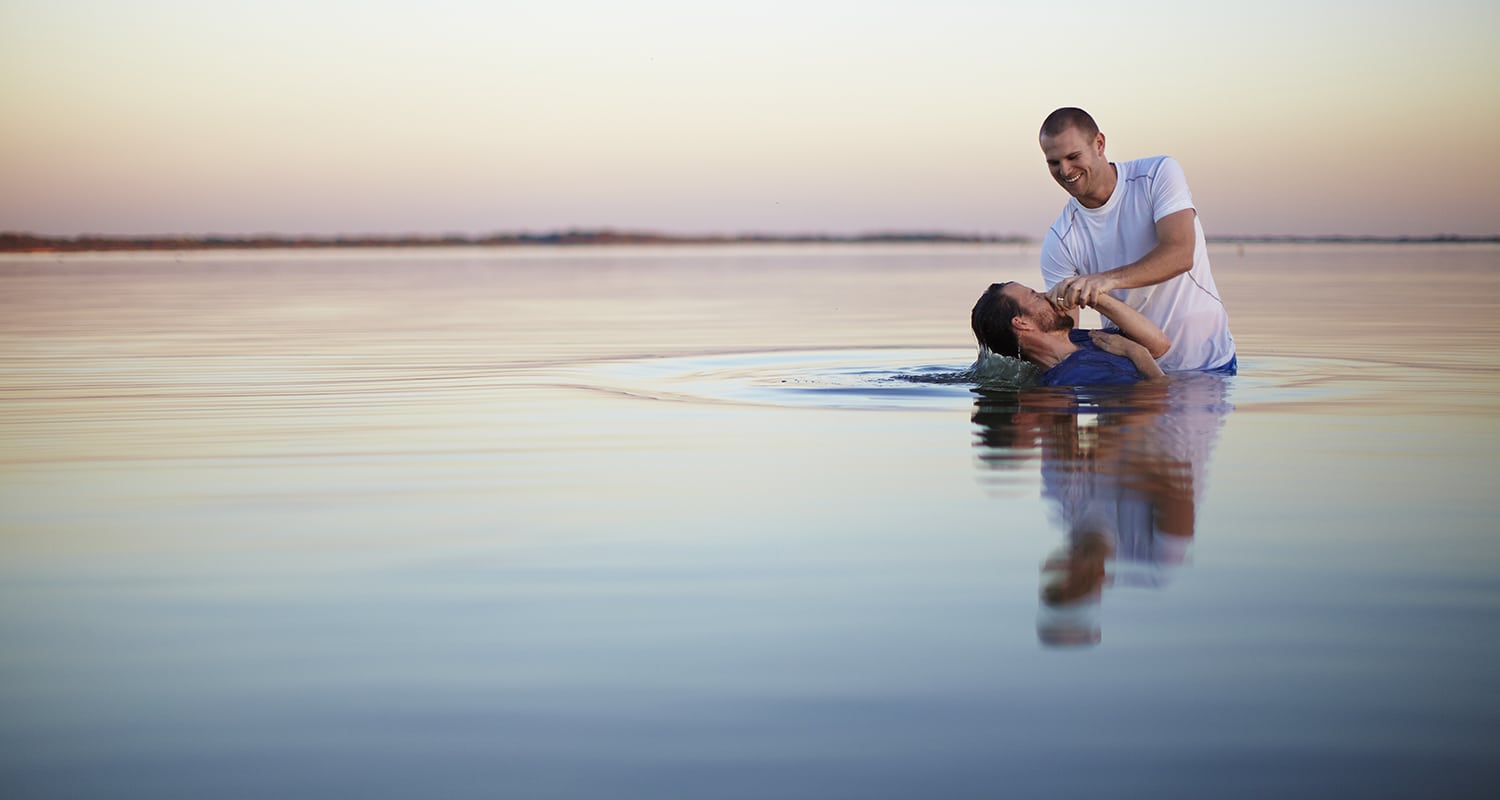 One day he overheard some trainees talking among themselves about Jesus. Here was his opportunity! He asked, "What are you guys talking about?"
This exchange opened the door for Jason to talk about his faith, and he took the opportunity to share a Scripture verse he'd memorized and what it meant to him. To Jason's surprise, his trainees began asking him for the "word of the day," so day after day he would share another verse with them.
Several weeks later, the chaplain announced there would be a baptism event down at the river. God allowed the seeds of the gospel to grow through faithful steps of sharing the Good News. Jason, the trainees, and the chaplain partnered together—resulting in 180 trainees in the battalion wanting to be baptized and start following Jesus! Since so many needed to be baptized, the chaplain asked for volunteers to help. Jason jumped into the river to help with the baptisms that day. He got to take off his drill sergeant hat and rank and baptize many. Twenty-seven trainees who were in his direct care (half of his platoon) became his brothers in Christ that day!
Directly afterward, Jason was able to invite those soldiers to join him in an on-the-spot "spiritual instruction" class in the company area. Now, whenever it's his turn to stay overnight in the company area with the trainees, he offers a voluntary discipleship class in which he presents a Navigator illustration such as The Wheel or The Word Hand and opens up the time for questions. He has the opportunity to share with soldiers how to be a Christ-follower in the Army.
When Jason is back at home, he spends time with his wife and children, teaming up with Haley to lead a gathering of believers on Sunday nights for fellowship and training. They dig into the Scriptures, worship, and pray together. They also discuss how to share Christ and disciple others!
God is igniting the next generation of disciplemakers to reach and equip those serving our country. This is only one example of many! Rejoice with us and be encouraged to keep praying for, looking for, investing in, and sending more "spiritual drill sergeants" like Jason.
Praise God for those who reach out to and disciple active-duty military personnel and their families. Pray that generations of disciplemakers will have an eternal impact on those serving our country.
*Names changed.
The appearance of U.S. Department of Defense (DOD) visual or content does not imply or constitute DOD endorsement.