The Detroit NavCity team has a deep commitment to working together across all the arms of The Navigators ministries to provide training for disciples who will change their city. This vision is exemplified by the way Oliver Porter (Navigators Collegiate) and Denny Williams (Navigators 20s) work together.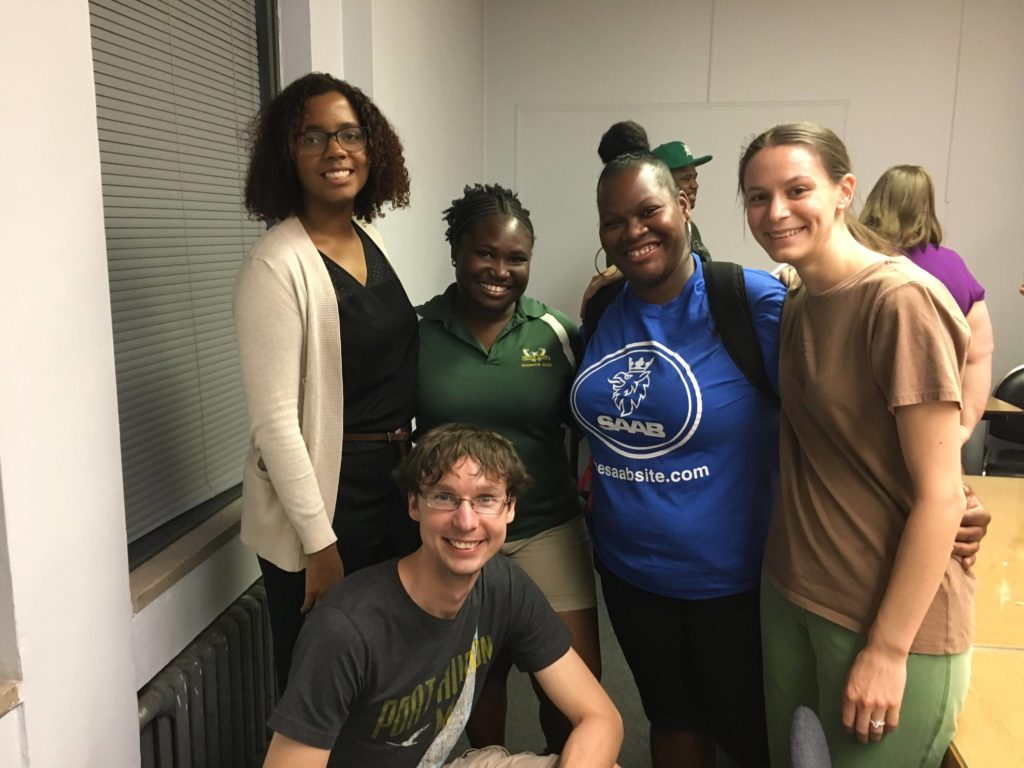 Oliver describes their partnership this way: "I ran track in school. In the relays, passing the baton is essential to running a good race. As I am growing disciples among the students at Wayne State University, I am intentionally focused on how they will run their race of faith after college. I want them to grow into lifelong disciples. So even while they are still students, I make sure they meet Navigators throughout the city, those involved in Navigators 20s, Workplace, Nations Within and more. That way, once they graduate and go on to the next phase of their relay of faith, they won't miss a step in their own growth and opportunity to serve and influence our city."
Oliver and Denny continue to explore creative ways to work together, including joint training programs. Denny says, "Ministry moves at the speed of relationship. So everything we do to build strong relationships among Christians in different parts of our city and with different life experiences will build the ministry. Many of the students graduating from Wayne State grew up in Detroit and will stay in the city long term. So we can build a life-long vision for discipleship that impacts our city as they grow in their careers and establish their families in Detroit."
The connections that were developed through joint training have lived beyond those specific programs. Dianna Perkins, an engineer in the automobile industry, describes the ongoing impact, "The summer training program that brought together Wayne State grads and Navigators 20s was a highlight of 2017. The leadership team was very intentional in our planning—to create a welcoming atmosphere and even to locate the training downtown so it would be accessible to Wayne State. But the best part is that the relationships are ongoing, it wasn't just for that time period. I've been encouraged as I see how the new grads from Wayne State have become part of the World Changers (Navigators 20s) group. It's provided a place for those just out of college to continue to learn and grow as they start their careers."
The emphasis on being yielded to Christ and investing the Word of God into others has changed Dianna's experience in her workplace. "I'm not an outgoing person, so I would probably keep to myself at work if it wasn't for the push of The Navigators training. I now have a core of relationships with my coworkers—we eat lunch together and also get together outside of work. I meet regularly to pray with another coworker who is a new believer and I am encouraging her in Scripture memory and Bible reading."
Dianna describes those who live out The Navigators discipleship training as, "spreading the fragrance of the knowledge of Christ."
But thanks be to God, who in Christ always leads us in triumphal procession, and through us spreads the fragrance of the knowledge of him everywhere (2 Corinthians 2:14, ESV).