Greg was a typical student at the University of Illinois a couple years ago. His early college years were focused on going to as many bars and parties as he could, but his senior year, things changed. A good friend invited him to a Navigator Bible study. As a second semester senior, the idea of joining the group made Greg pretty hesitant at first, but he decided to try it out.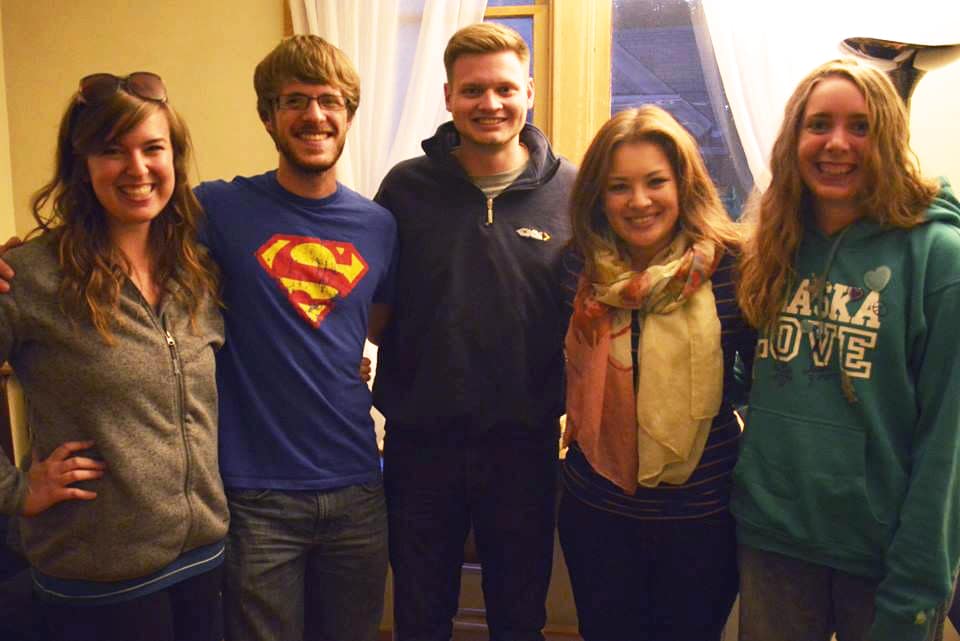 The men in that group welcomed him like a brother, and Greg came to know Christ. Over the next six months, that tight-knit community and the fellowship that he found in U of I Navs provided an ideal environment for him to grow in his faith. The "problem" was graduation was fast approaching.
Greg was thankful to get a good job with Coca-Cola, but they were asking him to move to Minneapolis-St. Paul. His faith was immediately tested as he transitioned from the campus to the city and started over with finding Christ-centered community.
Greg's experience during that time was hard, lonely, and uncomfortable. He didn't know anyone in the Twin Cities and he'd been pulled out of the greenhouse of growth that was the Navs at U of I. Greg now describes himself as having been "at high risk for slipping into old habits." He really struggled to trust the Lord with the uncertainty of leaving what was known and relinquishing control. But God took control.
One of Greg's old Navs Bible study friends told him about Nav20s and connected him with Chad Selje, who was serving as the Nav20s City Leader for Minneapolis-St. Paul. Chad suggested he connect with a CityLife team, and, though Greg didn't entirely know what that meant, he did know it meant community.
The team was a group of 5 men and women who committed to meeting together once every couple of weeks to encourage one another in their pursuit of Christ, work, mission and community – seeking to know Christ and make him known right where they live, work, and play. Over the next year, that CityLife team became Greg's "home-base" as he learned what it meant to live in community, what faith in the 9-5 actually looked like, and how to live that out in different spheres.
Today, Greg says that he can't emphasize enough how important it was to have like-hearted peers to do life with in that stage. His CityLife team gave him just enough structure and vision to make that transition from the classroom to the workplace a communal one – not only with peers, but also with Christ.
Greg's story draws a picture of hope in the midst of the sometimes intimidating realities of life after college. As you transition from the classroom to the workplace, join Greg and others who are seeking to walk deeply with God and help others do the same with the rest of life. Nav20s would love to join you in what God's calling you to, and a CityLife team is one great way to get connected. Check out our website, nav20s.org, or ask a Navigator staff person you know to connect you with a Nav20s staff  in a city near you. We love helping people to find and join community.