In Detroit, all the different aspects of The Navigators ministries forge intentional connections so that lifelong discipleship occurs as young people move from campus, to the workforce, to settling into neighborhoods. This cooperation was exemplified last summer in a joint Summer Training Program (STP) between Collegiate Navs and Nav20s in Detroit.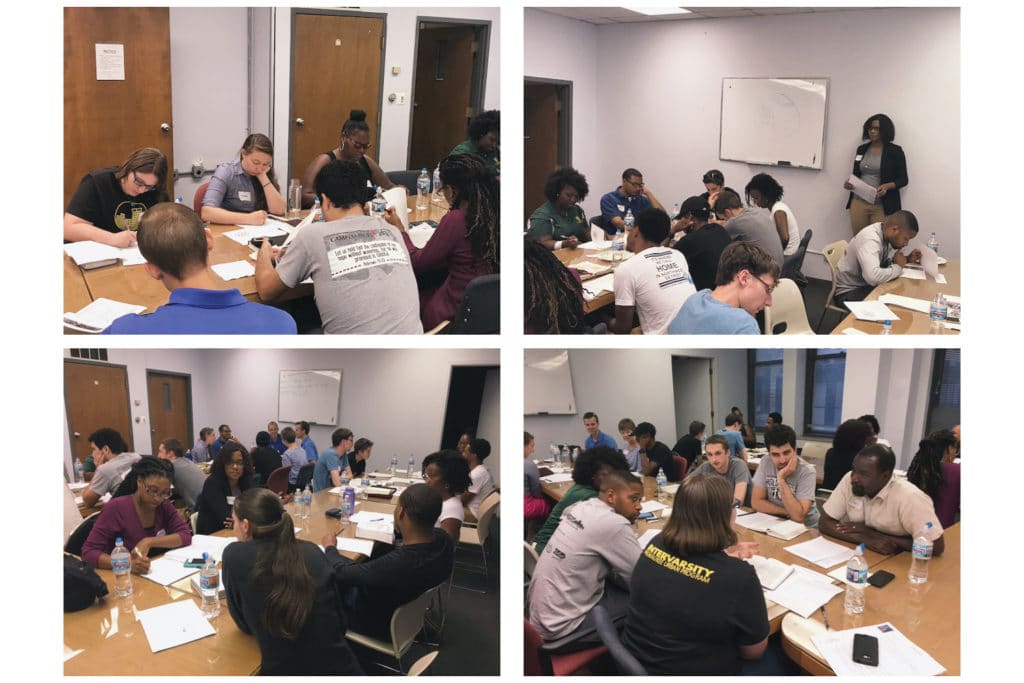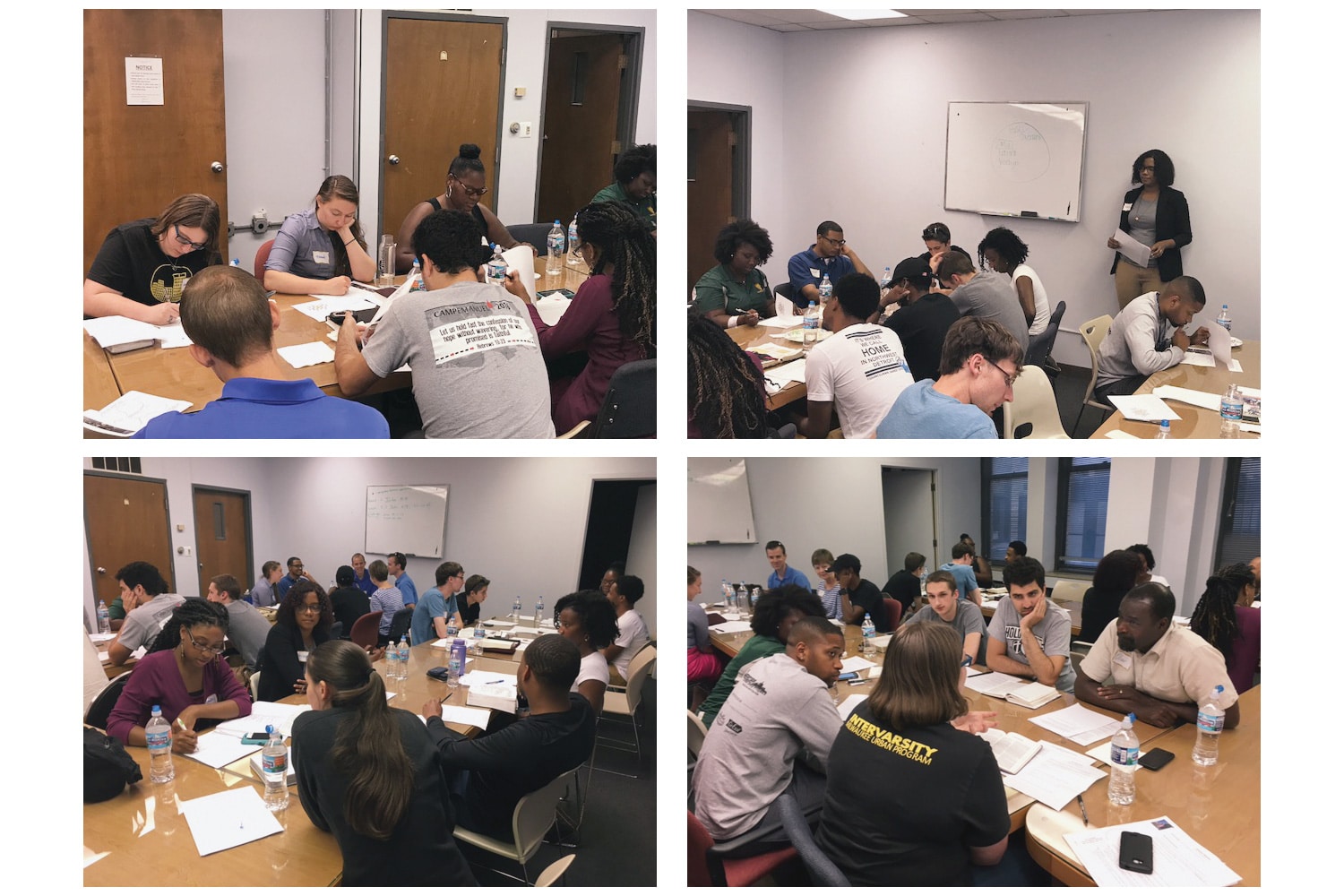 Oliver Porter (Collegiate Navs) and Denny Williams (Nav20s) worked with a group of young adult leaders to invest in college students and post-college young adults, emphasizing practices that build lifelong disciples, including Scripture memory, Bible study (1 Thessalonians), and relational awareness. The 30 people who were part of the STP took time to meet together, work on homework to help them grow as disciples, and develop a vision for how God can use them to further the Gospel in Detroit—individually and collectively.
Ron, a logistics analyst for Ford, has been active in the Nav20s ministry in metro Detroit for five years. He led the Bible study portion of the STP and shares about the experience: "While I also grew personally by being around like-hearted people, my motivation for the STP was to grow in effectiveness as a teacher—for the benefit of the Kingdom. I am learning that effective teachers don't just speak, they develop relationships and in the context of those relationships help others to internalize truth. Being part of STP was my way to contribute to building up the body of Christ."
The theme of shared leadership was echoed by Lamont, a Wayne State University student leader. "The time was interactive and everyone had a role to play in the trainings. I attended the training to build my faith and focus on God."
Along with going deeper with God, Oliver shares how the training has practical application in daily life: "We focus on helping people understand their relational connections—we call it relational mapping—so they can notice all the people they come into regular contact through their spheres of influence. This includes people they interact with at work, school, neighborhood, extended family—and regular connections at places such as coffee shops, lunch spots, and the gym. Once people develop an awareness of the people they touch, they can prayerfully connect evangelism and discipleship into those relationships. This builds a lifestyle of intentional ministry that carries from campus, to workplace, to neighborhood. Even at Wayne State, which is largely a commuter campus, it helps students understand that they do have relational connections where they can bring intentional influence."
Maricruz, a community health education student at Wayne State, helped lead the relational mapping segment of the training. She says, "Preparing to lead pushed me to live up to what I was teaching. I wanted to stay grounded in God's Word, and be more aware of my surroundings—at my internship, at home, and at school."
This same kind of intentionality in relationships that Oliver models and teaches to students at Wayne State, is how he approaches ministry connections between the various arms of Navigator work in Detroit. He wants the students he invests in to have a firm foundation of faith, with a vision for ministry to nonbelievers and to building disciples for the rest of their lives; he intentionally connects students at Wayne State with opportunities to get to know people in Nav20s and NavWorkplace in Detroit.
How You can Pray for the Ministry:
for Oliver Porter and the student leader team at Wayne State as they seek 
ways to connect with students on the mostly-commuter campus
for favor and open hearts as they invite students to consider Jesus and grow in their faith
that the Detroit NavCity ministry would continue to work together to make the Gospel known throughout the city