"I'm a very quiet person and I'd never be walking around my neighborhood praying if I didn't have Christ in my heart," shared Theresa as she talked about the changes in her life in the past year.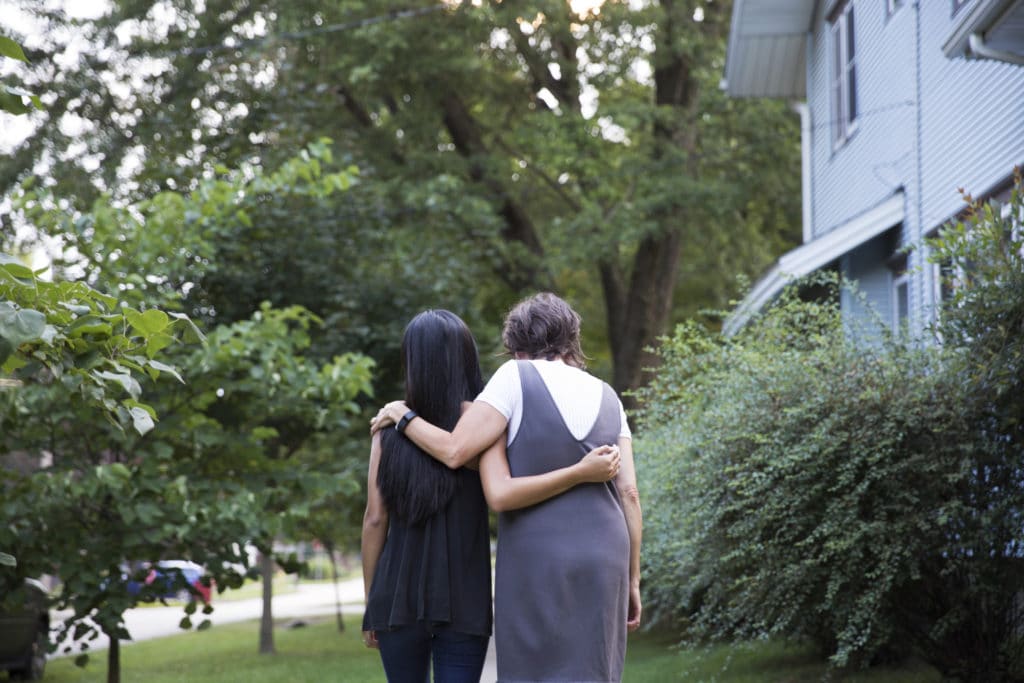 One Easter Sunday, she decided to go to church. Her uncle had died a couple of years before and she was still feeling the loss. "I felt like God was calling to me during the service," Theresa shared, "and at the end they invited people to come to a decision room if they wanted to talk to someone or pray. That is when I met Karen Warin [Navigators Workplace] and after we talked, I decided to pray and invite Christ into my heart. Then I was baptized a few weeks later."
Since then Karen asked Theresa to meet with her weekly to read the Bible and pray together—living out Life-to-Life® discipleship. Theresa lives across the street from the Juntos (Navigators I:58) ministry to children, so Karen introduced Theresa to the Navigators who work with kids in the neighborhood, and Theresa's kids got involved.
Along with regular Bible study, Theresa has started doing a weekly prayer walk with Joy Dennis of Juntos. Theresa reflects, "This is all a new scene for me this past year—studying the Bible and praying. I was never very connected to my neighbors, now God has opened my eyes as I pray for them and get to know them. I've invited a neighbor to join us on the prayer walk, but she hasn't yet."
Theresa's decision to follow Jesus and grow in her faith has had a positive impact on her kids. In addition to her kids participating in Juntos, they also love attending church and joining the prayer walks.
Praise God for the way Navigators are working together in Albuquerque and around the country to reach people for Christ and grow disciples. Pray for Theresa and her family, as they impact their community for Christ.