Lesley Wolfe didn't set out to become more rooted in her neighborhood, but it seems God had other plans. A series of unexpected circumstances led her on a journey that God used to connect her to her community and work in her heart.
Lesley and her family live in a largely white neighborhood near the University of Alabama campus, where she served on Collegiate staff. When it was time to send their son, Graham, to kindergarten, she and her husband discovered that none of their neighbors' children attended the local school, which was zoned to include neighborhoods with a high percentage of ethnic minorities.
As the Wolfes began investigating, they found the local school had a lot to offer. They decided to enroll Graham in kindergarten there and apply to a magnet school later.
After both his kindergarten and first-grade years, Graham was not accepted into the magnet school. The Wolfes needed to decide whether to apply again or to put down roots where they were.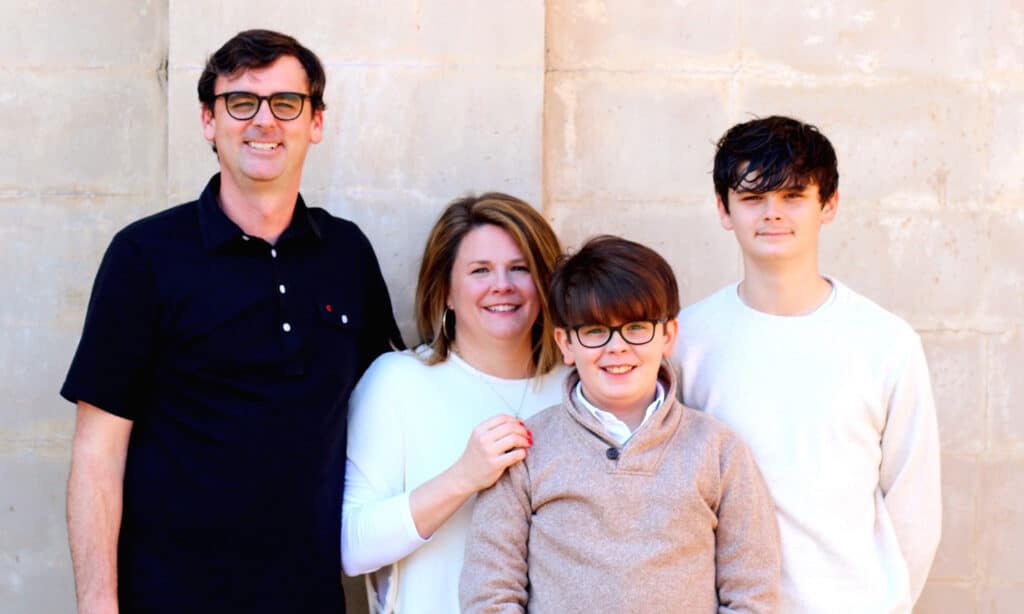 Graham loved his local school, and his experience there had been positive. The school received a good rating for academic performance and has a strong STEAM (science, technology, engineering, art, and mathematics) focus. Lesley realized the only reason to leave would be that her son would be in the racial minority. They decided to stay.
Then the campus ministry where Lesley had been serving shut down.
"I had to start thinking, Where's my ministry?" Lesley says.
At the same time, the local school was in danger of closing. As she began working with others to keep the school open, she grew to know more people in her neighborhood. It became clear that this was where God wanted her—serving the school as best she could.
She ended up serving as PTA president, discovering a passion to support teachers. She organized a teacher appreciation week and worked with others to make the teachers breakfast every day.
Graham's younger brother, Evan, is now attending the neighborhood school. Most of Lesley's neighbors are now also sending their children to kindergarten there. Recently, as she was pulling up in the carpool lane, she was suddenly overcome with emotion.
"Had we gone to the 'expected' school, I wouldn't be seeing the diversity of colors and cultures, hearing up to 13 languages spoken," she says. "The sense of acceptance and belonging we have felt is hard to describe. We have been loved well at our school."
Lesley has seen building bonds and putting down roots in her community bear fruit—and so far, she has seen God work most dramatically in her own heart.
"I could never have known parts of myself or God without the people there," Lesley says. "It was the Kingdom I had never seen, the good news I needed to hear, and goodness I needed to taste."
Discipleship Tip:  
Take one small step this week to build relationships in your community. It could be as simple as a conversation with someone in your neighborhood.