Navigators World Missions staff Kurtis Schutter started one of many Zoom calls with Marcello, a young man he'd been discipling in the Netherlands.
"I have been thinking, and I want to get baptized, out in the open air on the beach, on my birthday in a few weeks," Marcello said. "What do you think? I really don't want to wait any longer." 
Marcello had wanted to be baptized for a while but hadn't felt it was the right time. When he realized his birthday coincided with Ascension Day, he felt God had chosen this day for his symbolic rebirth. Kurtis encouraged Marcello to talk to his pastor and see what was possible.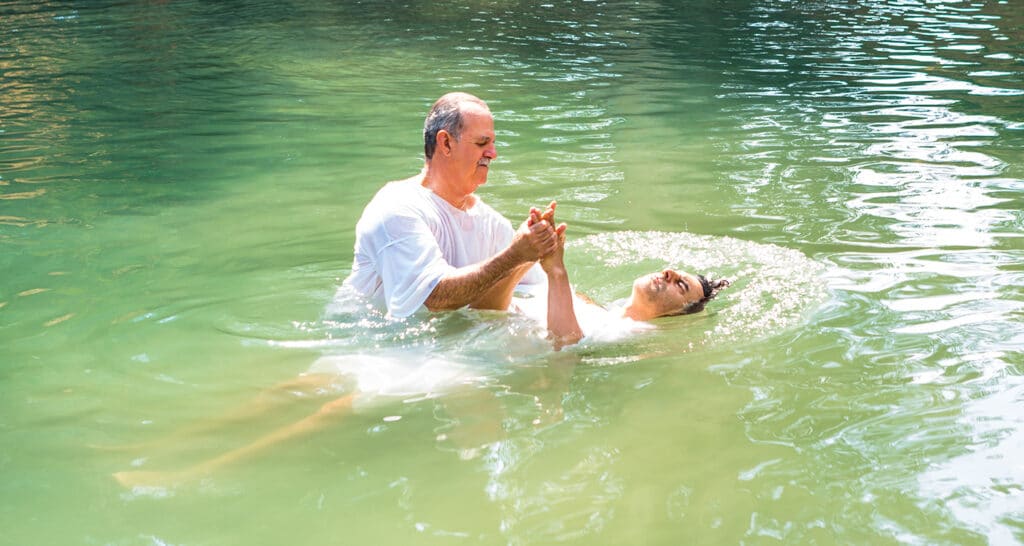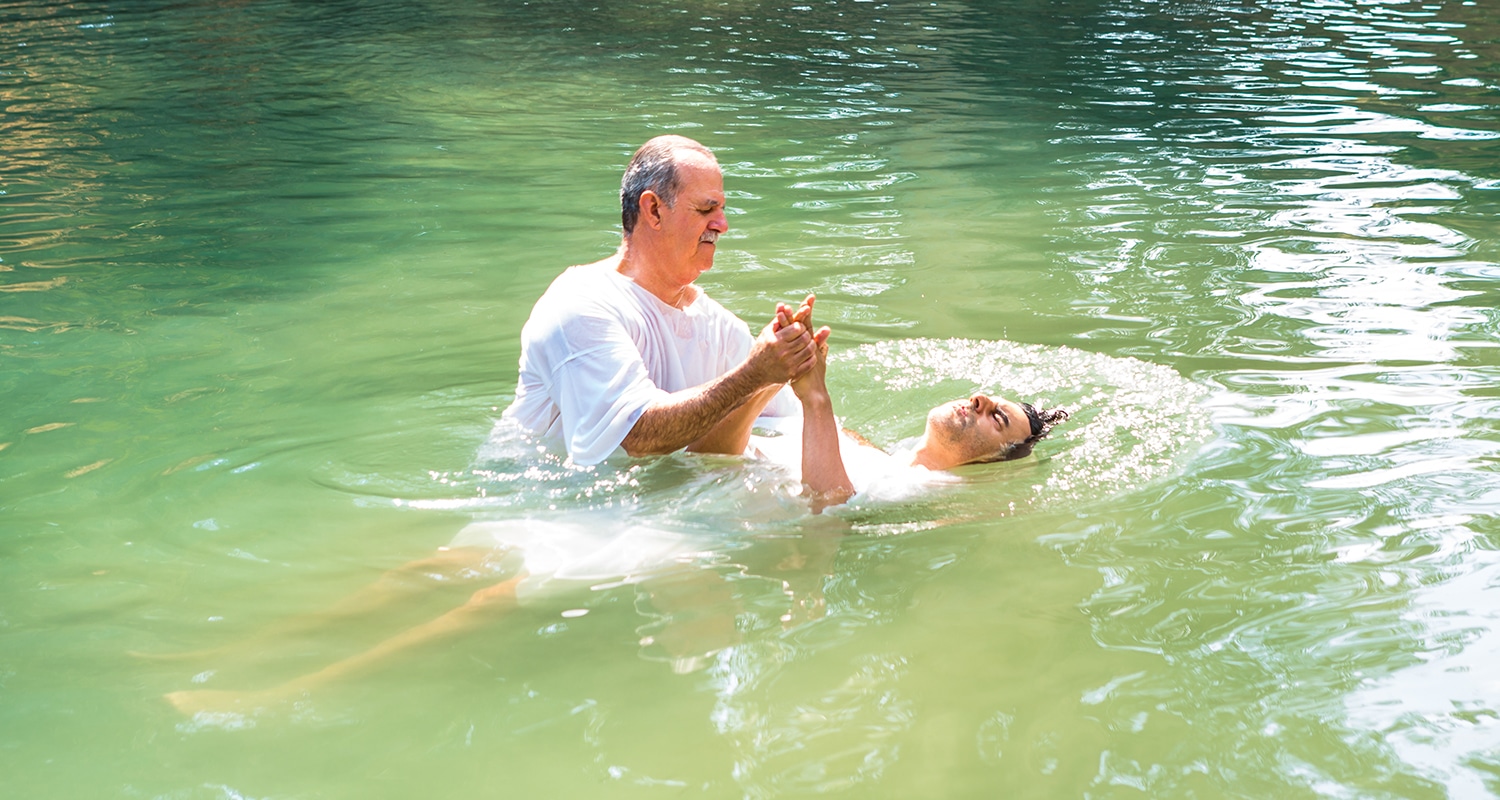 "Marcello had given his life to Christ last fall at our student retreat and hasn't looked back since," Kurtis says. "He joined the Alpha course that I led last year, and we became friends. He asked to dig into the Bible and prayer together. I was able to help him think through his decision to be baptized."

Marcello felt God calling him to invite his non-Christian family and friends to his baptism. So, before his baptism began, Marcello explained his journey of faith, sharing the questions he had brought and still brings to God. He told the gathered group how he came to commit his life to Jesus.
"Moments later, he plunged with his pastor and girlfriend into the North Sea," Kurtis says. "After his baptism, Marcello and his family seemed to glow with joy. His father is critical of religion but had so much joy after the ceremony. Marcello could see his family and friends were curious to hear more about Jesus."
Marcello remembers the day—and the days since—with awe. Calm seas. Breathtaking sunset. God's glory all around.
"It's hard to find the right words for how wonderful that moment was," Marcello says. "God gave me so much more love and joy as I was baptized. Since following Jesus, my life has been filled with incredible peace. I long for my friends to see Jesus in my life. I am learning to trust that God is working. They have asked me some good questions. They remind me of where I was a few years ago. With so many non-Christian relatives and friends around, I knew this celebration could inspire a new beginning for many. And I keep praying every day for those who witnessed me giving my life back to Jesus, that they will ultimately do the same."
Kurtis says walking with Marcello and his loved ones has been a true blessing.
"Joy filled my heart as he shared his testimony," Kurtis says. "Many of his friends approached Marcello and I with questions. Marcello followed up with friends and family for weeks afterward and has seen many become more open towards Jesus." 
That in itself is a beautiful answer to prayer.
"In the Netherlands about 90 percent of young people consider themselves non-religious," Kurtis says. "The culture is resistant to the gospel, but everyone seems to be seeking for 'more to life' at the same time. My team and I build friendships with international students and young professionals like Marcello in and around Amsterdam. Life-to-Life® discipleship is so vital because people here want to know what difference Jesus makes in your everyday life. They want to see if it is authentic and real." 
That's how it was with Marcello.
"The more we spoke, I saw his walls come down and I saw a deep longing to know the love and peace of Jesus," Kurtis says. "It is clear to me that God shows up when we meet." 
Marcello is brimming with gratefulness!
"It has been special to have Kurtis so happy to meet with me," Marcello says. "He challenged me to think critically of my own questions. I have been encouraged by our time reading the Bible together. I am also so blessed by my beautiful girlfriend Emilie, who is also involved with The Navigators. God has worked through her since the day I met her. I am thankful for everyone who has helped me in my journey with Jesus." 
Marcello and Kurtis are excited to see what else God has in store—our God who welcomes our questions and invites our surrender with wide-open arms.
Pray for the gospel to ignite through these networks of friends and family within World Missions in all the locations they serve.