After two decades of living on the Navajo reservation, and raising our family there, we moved to Flagstaff, Arizona, four years ago to pioneer the Navigators Native Nations Network. When 2020 began, COVID-19 virus was still on the other side of the world. Little did we know that in just three months, life as we knew it would come to an abrupt halt.
In March 2020, when COVID-19 hit the United States, it spread rapidly across the Navajo and Hopi Nations in Arizona, Utah, and New Mexico. The Navajo Nation makes up 2 percent of Arizona's population, but 26 percent of the coronavirus cases in Arizona were among the Navajo Nation, which had the highest per-capita infection rate in the United States. Due to the lack of testing, the infection rate was probably higher.
Why so many cases? Family clan systems and cultural norms create communities of interdependence fueled by the unemployment rate (55.9 percent) and the proportion of the population living under the poverty level (45 percent). Multiple generations and even multiple families live in one household, so it is hard to isolate those who are sick. Consequently, COVID-19 spread among families. In addition, 40 percent of the population still lives without running water and electricity.
The elderly are vulnerable and marginalized. Most communities on the reservation have senior centers that provide hot meals on a daily basis, as well as comfort and support. Normally, elders are picked up at their homes and brought to the center to be cared for. Unfortunately, due to physical distancing guidelines, they are no longer going to the centers. One center serves 10 communities with over 90 elders within a 50-mile radius. The need is great!
This need provided an opportunity to help the elderly through engaging young emerging Native leaders. Through prayer, conviction, and much planning, we sprang into ac­tion. We established the COVID-19 Navajo and Hopi Elder Support Project. Our team identified faithful Native leaders who intimately knew the needs of their communities. Quickly Redemption Church, our home church in Flagstaff and Central Church of Phoenix partnered with us. Indian Bible College of Flagstaff provided the facility to base our operations. We established monetary donation sites and procured other resources.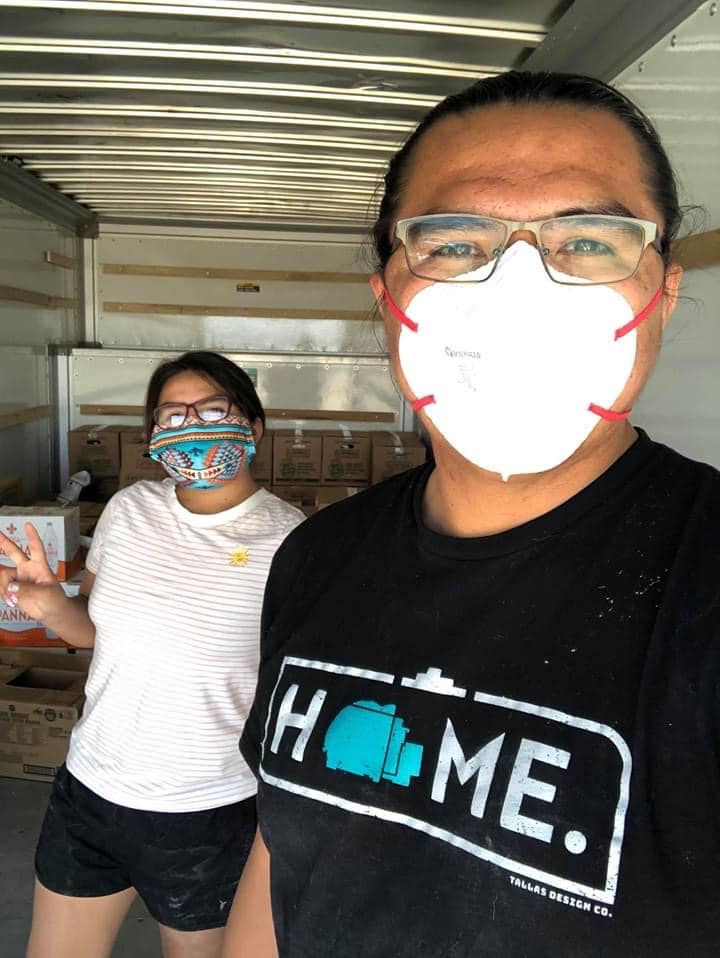 Our objective was to provide the Navajo and Hopi elders in the most remote locations with food, water, cleaning supplies, and PPE (Personal Protective Equipment). Deliveries were made every two weeks for a 16-week period. Together, we provided over 3,000 boxes of food, water, and other items to 11 remote communities for elders in need. This was made possible by ministry partners and over 100 faithful volunteers! Everyone had a deep sense of God's Spirit, provision, and leading. The project also provided an amazing opportunity to empower, engage, and develop whole life dis­cipleship among the emerging Native leaders who surrounded us. These leaders desperately wanted to help their communities and we were able to provide that opportunity.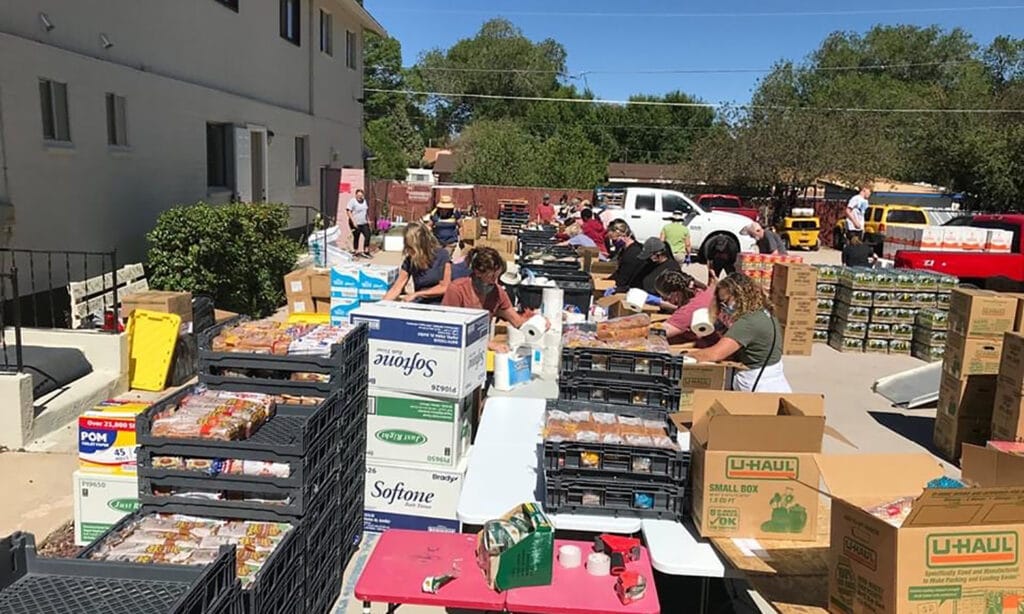 An elder who was given a box said, "We haven't left home since Jonathan Nez (Navajo Nation president) told us to stay home. We haven't gone to the store, we just stay here."
A Hopi volunteer said, "I was so happy to see you all yesterday. I felt the love this organization has brought to our village. Thank you so much!"
Rebecca Begay, one of the Native leaders said, "It was amazing to pray for so many needs and to watch God meet those needs. My faith has grown, and I saw Jesus in what we were doing. We learned so much about how to lead in a crisis and it feels like there is nothing we can't do."
Pray for our next steps as we continue to engage with the Navajo and Hopi Nations, mentor and disciple emerging Native leaders, and deepen relationships.
---
Sign up for Native Nations Network ministry updates at tinyurl.com/MuttonStew.
---