When Destiny Mercer was invited to a LaVida conference during her sophomore year at Vanderbilt University, she was conflicted about attending. LaVida is The Navigators Hispanic Network with a mission to love Hispanics/Latinos and identify, encourage, resource, and develop them to serve Jesus and His Kingdom. Growing up in Dallas, Texas, she was immersed in a Hispanic neighborhood and community, but she wasn't necessarily proud of her culture and heritage. She wasn't sure she wanted to attend a conference that celebrated Hispanic culture. However, she did have a strong friendship with Barbara Santana (Navigators Collegiate), who invited her to attend the conference. With very little Hispanic representation at Vanderbilt, Barb was Destiny's first Hispanic friend in Nashville. Ultimately, Destiny decided to attend the conference with Barb.  
A session at the conference on "Ethnic Identity and Identity in Christ" resonated with Destiny. She realized that along with a strong identity in Christ, God had also provided a cultural and ethnic identity for her, and she could celebrate both of these aspects of her God-given personhood. Destiny reflects, "In this workshop, I learned that God had intentionally created me as a Mexican American to be a 'bridger' between two groups of people that are often politically divided in our country (Mexicans and Americans) and for the sake of relating to each group of people very personally. This realization encouraged me to use my identity as a 'bridger' as an asset for the advancement of the gospel."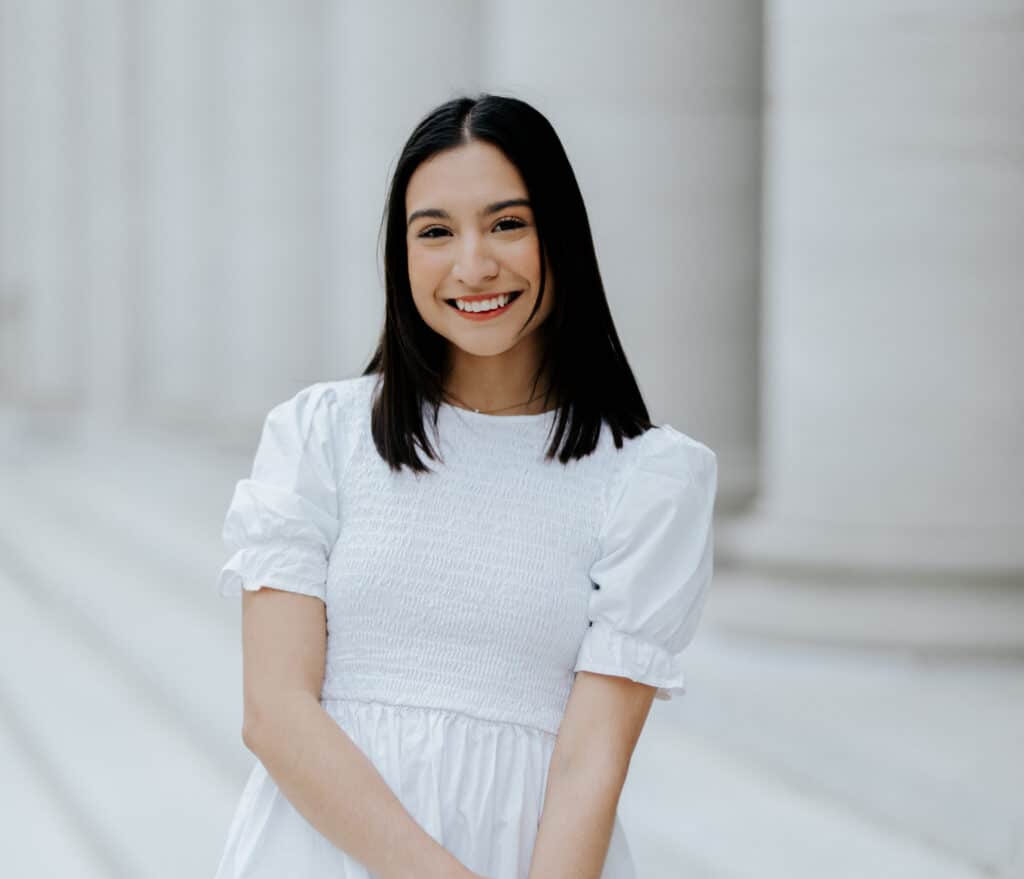 After the conference, Barb helped Destiny process what she was learning and challenged her to continue to do the work of understanding her cultural identity.
The following summer, Destiny participated in a Navigators Collegiate summer mission to Guadalajara, Mexico. It was her first time to visit Mexico and she gained an appreciation for the people and culture, and also became more confident communicating in Spanish.
Destiny shares the impact of the summer:
"We were taught how to evangelize in cross-cultural settings and share our faith with non-believers in Guadalajara. That summer was the most healing summer of my life. To be able to connect with the Mexican people in a way I never thought I would be able to and to hear them affirm truth in the areas I had been insecure during my childhood was an incredible blessing."
Destiny had become friends with Gabriel Mercer at the LaVida conference. What started as a friendship became more, and they started dating and are now married. He has been part of her journey of understanding God's design for her life. She shares, "Since the moment we met, Gabriel has encouraged me to believe truth about my identity as a Mexican American woman and has always reminded me that no matter how many lies and insecurities I may face, 'the truth is that you are Mexican and you are American, but that doesn't make you any less of a Mexican than someone who is born in Mexico or someone who speaks Spanish fluently.' Through my sweet husband's constant reminders and God's incredible faithfulness, I can read scriptures like Psalm 139:13-15 with greater confidence because I now believe that God's design of me was intentional and purposeful." 
Now on EDGE Corps at Vanderbilt, Destiny is passionate about discipling other women in understanding their culture and God's design for their lives, just as others have done for her. Destiny wants to help people of color understand how God has gifted them, and how they all uniquely reflect God's character. Also, she has grown to see that we all get a better picture of God's character when we are in a community that reflects the variety of disciples. In this way, Destiny now sees that race is not a political issue, but a biblical truth, as the church in Revelation (7:9) reflects the variety of people who bear the image of God.
Destiny, who was already a Christian when she went to college, met people from Navigators Collegiate in her freshman dorm and started to get involved right away her freshman year. She joined a Bible study and realized that there were other students on her campus who were following Jesus. But she has seen that sometimes students of color who have visited a campus ministry a few times may end up dropping out of the ministry because they don't find their own place of belonging. Her goal is to welcome all students, help them understand the importance of their cultural identity as they follow Jesus, and help the ministry better reflect God's Kingdom.
Praise God for His design of cultures, and for helping disciplemakers realize a solid grounding in identity in Christ and in ethnicity. Pray that many more students of diverse backgrounds will find a place of belonging and growth within Navigators Collegiate ministry.
Learn more about LaVida at www.lavidanetwork.org