Mark* had filled out a survey during orientation week at the University of Auckland, but when I messaged him, I didn't think he would respond. On the survey he had said he was, "Quite content with the knowledge he had about who Jesus is." He didn't seem to want to know more about Jesus, the gospel, or my faith. Many of the 60 students who filled out surveys didn't respond to a follow-up invitation to lunch.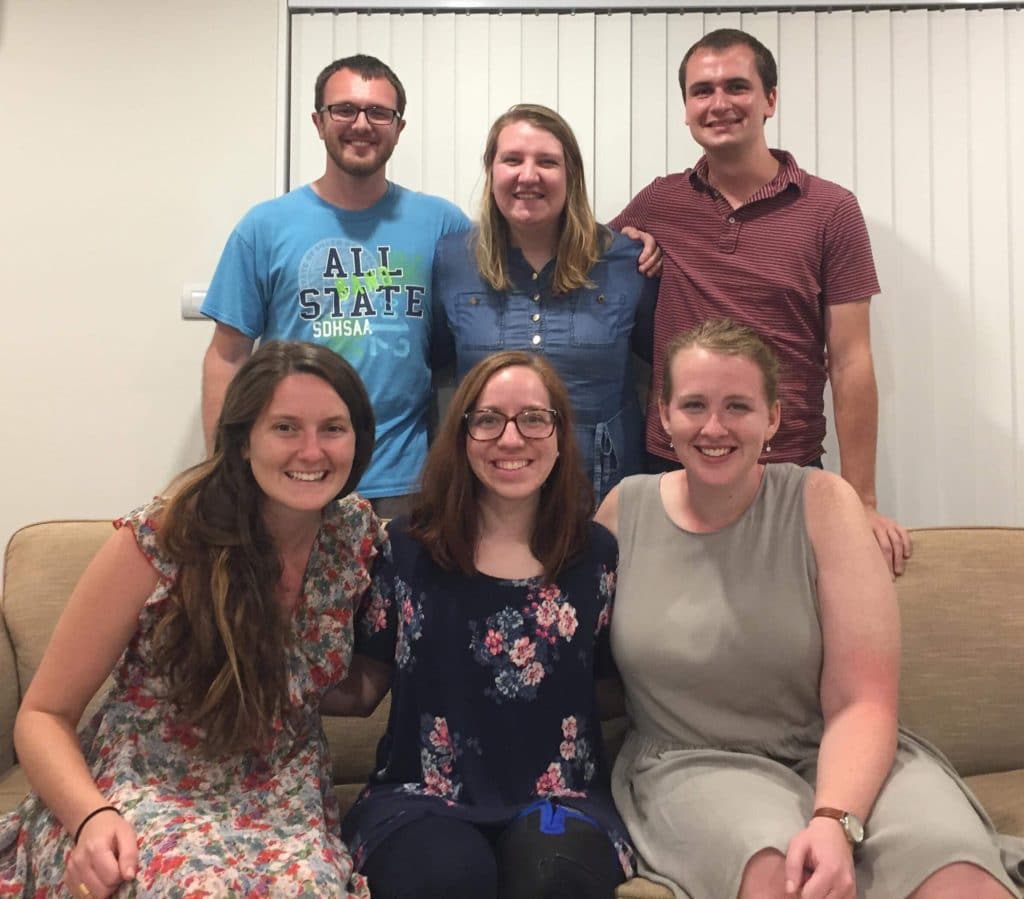 So I was surprised and humbled when Mark responded that same evening: "Hey Ethan, shout me lunch Thursday, 12 pm at Subway? I have some questions." (Shout is slang for me buying him lunch, which I had offered.)
In anticipation of our time together, I prayed that the Holy Spirit would be present in our time together and ministering to Mark as we met. I had no idea what to expect.
As we sat down for lunch, Mark informed me he technically grew up as a Christian, but often doubted the validity of the Bible, the life of Jesus, and that Jesus is actually God's Son and God Himself, among other things. Some of his initial questions were striking. He asked, "Don't Christians believe the Earth is flat and doesn't revolve around the sun?"
In that moment, I thanked God for the time He gave me with Mark and that I was able to clear the air about some of his far-fetched, false beliefs about Christians.
Next, Mark asked me to prove to him that Jesus is the Son of God and that He died and rose from the grave. The day before our lunch, I had attended a discussion on this very same topic! It was an assurance for me, from God, that He would be guiding me all the way and that He had already been preparing me to meet with Mark.
We spent the next two hours talking about the true Jesus: His life, death, and resurrection. We looked at Scripture and the life of Jesus factually, rather than emotionally. Then I offered to meet with Mark again to answer more questions or explore the Bible together.
Mark and I met again for pizza, and it was clear from our continued conversation that he had grown up with many misconceptions about Jesus and faith. I asked him, "Mark, would you mind if I shared the true message about what we believe as Christians?"
Mark said that he didn't want to read the Bible but he would let me talk about faith with him. So I proceeded to share the Good News of Jesus. Mark may not think he needs God now, but I am praying that Mark's soul will be restless and that he will long for the truth about God and life through Jesus Christ.
My conversation with Mark reminds me what a skewed perception many have of Christians and the Bible today. Mark had pushed the question of salvation aside and was worried about crazy things he heard about Christians. For Mark, the thoughts, actions, and words of some who are Christians speaks louder than the gospel. But the prevalence of unclear ideas about God also presents an opportunity to intentionally engage with people relationally and share the truth about Jesus and the Bible—the Good News of God's love is a new thought for many young adults.
Please pray for Mark that the truth of the gospel would transform his heart and mind to know God personally!  And pray for Ethan and Navigators all over the world to continue planting seeds of the gospel in the lives of those who don't yet know Christ.
Ethan is serving in New Zealand with The Navigators iEDGE team, a two-year internship program with Navigators Collegiate ministry on college campuses internationally.
*Name changed.