Ted and Spenser were only sophomores when Navigator Josh Bucher moved to the University of Minnesota four years ago. The three met that year, genuine friendship eventually making way for discipleship—Ted being discipled his sophomore and junior years, and Spenser his senior year.
Ted pursued The Navigators after a family friend shared their positive experience with the ministry. Spenser joined as a freshman seeking community. Both found home.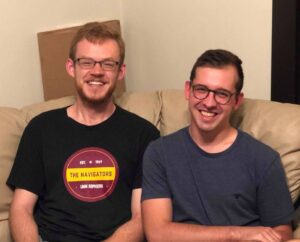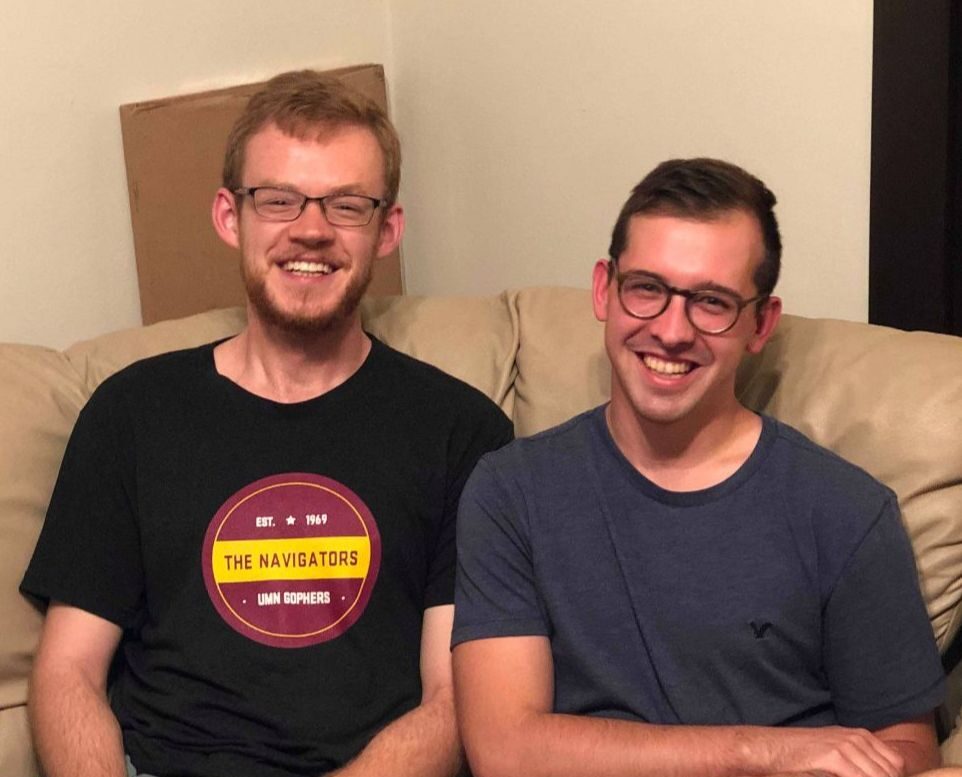 In their four-year involvement on campus, Ted and Spenser became faithful leaders—growing deeper in the Scriptures, leading Bible studies, participating in missions, sharing the gospel, and launching out into the world with a passion for Life-to-Life® discipleship.
"My biggest motivator in taking on leadership was the opportunity to become more deeply involved in the Navigators community, pursuing God together while growing our friendships," Ted says.
Deep relationship was also a motivator for Spenser.
"I decided to step up and lead because of the friends and mentors I had made during that year who were passionate about the Navigators mission, and a personal desire to grow in my walk with Jesus," Spenser says.
Josh says walking through life with Ted and Spenser has been a highlight in his life.
"Digging deep in life with others is exciting," Josh says. "We would walk around campus, study the Bible together, go out to play trivia with a group of friends, share meals. It's just small moments—but add them all up and it makes a difference."
Ted still feels the difference that genuine friendship made.
"One of the most impactful parts of doing Life-to-Life with Josh through my college years was his constant friendship," Ted says. "We genuinely enjoyed hanging out with each other. And while he would support me through difficult circumstances, he never stopped challenging me."
This deep friendship made its mark on Spenser too.
"Josh intentionally walked alongside me as both a mentor and a friend," Spenser says. "He was generous with his time and knew what it meant to listen. We usually spent the better part of Tuesday afternoons together, which was often much needed. Josh's capacity to give his time freely and listen authentically reminded me of Jesus, and helped me recognize God's nearness to me during that time."
Three years after meeting Josh, Ted and Spenser graduated in May and moved to Milwaukee, Wisconsin—Ted to start a job in chemical engineering, and Spenser for medical school.
"My ministry looks different than it did on campus, but the practices of drawing near to others in friendship, caring for the vulnerable, and knowing Christ in daily life remain the same," Spenser says.
"The Navigators taught me how important Christian community is," Ted says. "It spurs me forward in my walk with Christ."
Watching Ted and Spenser thrive in new seasons brings Josh great joy.
"I have seen Ted and Spenser grow so deeply," Josh says. "In college we only have students for three or four years and then they transition out to the rest of life. Our goal is to impart skills, tools, and a vision that will help them continue to grow and to reach out to others. We hope that by being part of The Navigators, students will be on a lifetime trajectory of growth."
Please pray for the thousands of college students who are on their journey in life and career—that when they graduate, they will continue "To know Christ, make Him known, and help others do the same®".
---