As a college freshman at University of Central Missouri, Ellie knew she wanted to try to get involved with a campus ministry and pursue her relationship with God. She had grown up going to church and knowing about God, but she had struggled with mental health issues in high school and felt like God hadn't answered her prayers.
One day while she was walking across campus, she walked by a Navigators tent where they were offering a drawing for a gift card. She didn't have any money, so she was hoping to win the gift card. She filled out a survey and a few days later Bekah Phillips (Navigators Collegiate) stopped by her dorm and invited her to a freshman connection event and a Bible study.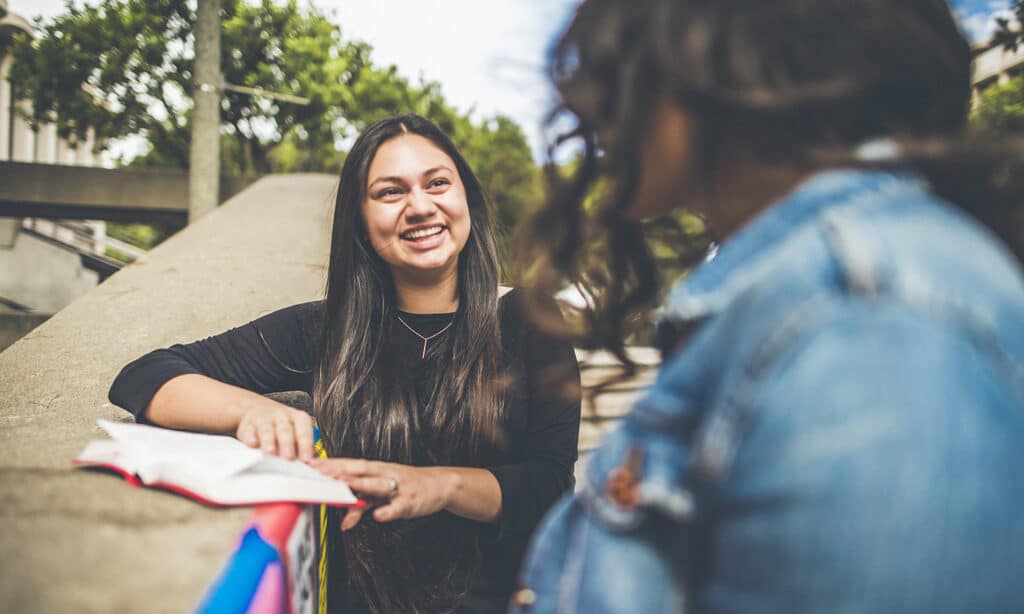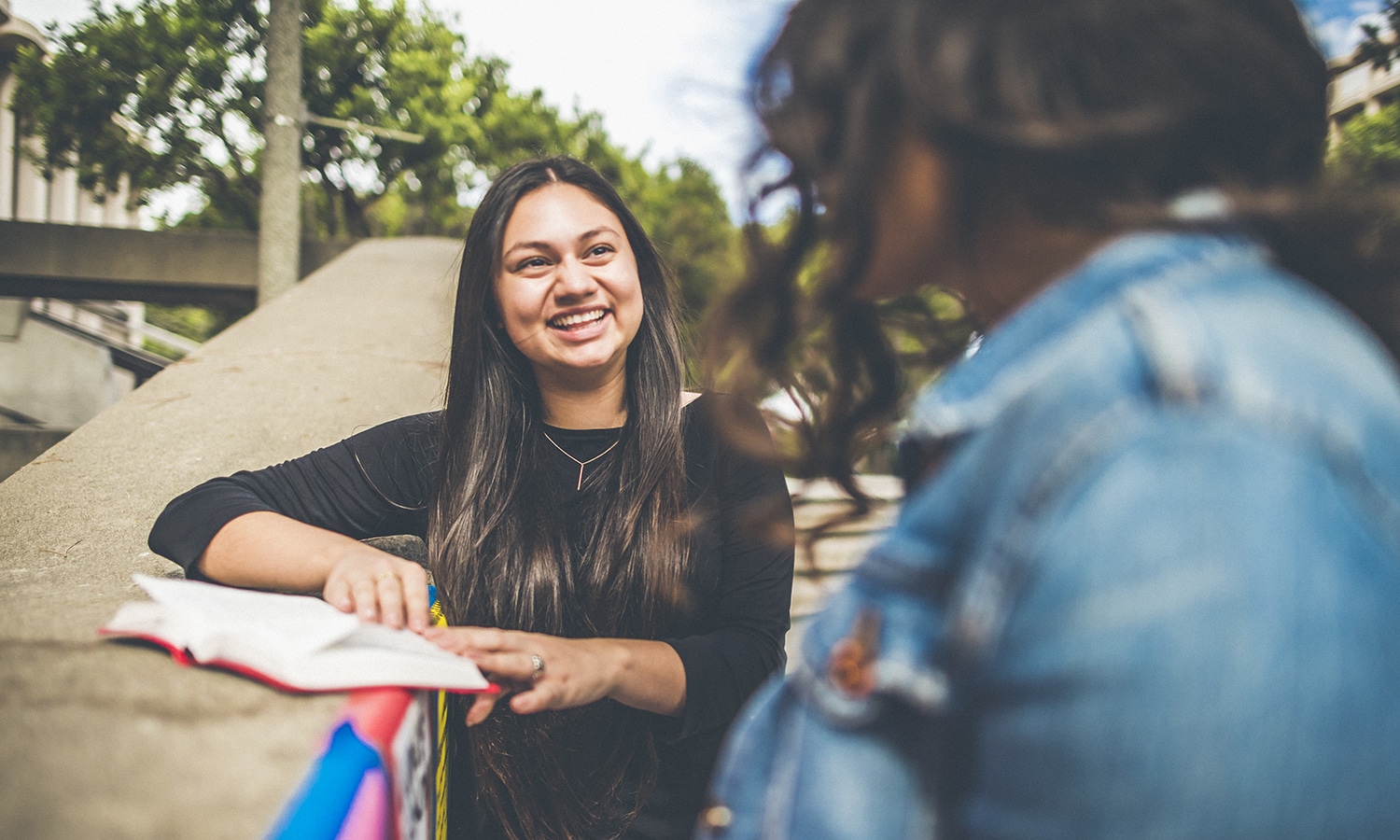 Ellie attended the Bible study with Bekah for several years, but she shares, "I still wasn't praying regularly, reading God's Word consistently, or pursuing my relationship with Christ. When I started my upper division professional classes, I stopped connecting with The Navigators."
Bekah continued to reach out to Ellie, but they didn't get together for a semester. Then in January 2020, they committed to having dinner together once a week and reading the Bible together. Their in-person time came to halt in the Spring of 2020 with COVID-19.
While Ellie was back at home, doing school online, she had a conversation with her mother about the end times. Ellie realized that she had no assurance of her own relationship with Jesus, so she decided to look to the Bible for answers.
She says, "I started reading the book of Revelation and it was the first time I had consistently focused on reading the Bible and pursuing God. Bekah and I connected and started reading the Bible together online. I found that I loved reading God's Word and praying. I figured out that God had a plan for me all along, but it was according to His timing not mine. I have learned that God loves me so much despite all my faults. I continue reading God's Word and growing closer to Him."
As she has grown in her own relationship with Jesus, Ellie has developed a heart for sharing the hope she found in God's love and salvation with those around her. She has joined a young adult ministry in her town and attended training in sharing her faith.
"I saw how God has moved in my life and changed me," says Ellie. "I want to be a part of that for other people. At first, I was terrified to share, but God has given me a desire to have gospel conversations. I get to see God move as I share my faith and pray with people weekly!"
Bekah is now serving with Navigators Collegiate at University of Kansas but she still stays in touch with Ellie. Bekah reflects, "It has been a privilege to see how God is transforming her life. She has a deep love for Scripture and a heart for those who don't yet know Jesus personally. I am excited to see how God continues to use her story in the lives of others as she pursues her teaching career."
Pray for those who are college freshmen this fall, that they will seek out a relationship with God and be discipled by Navigators serving on their campus. Praise God for the seeds of past ministry and how He brings fruit in transformed lives.