When Larry Sherbondy asked Bill Gibbs to consider stepping in to disciple ROTC cadets at Virginia Tech, Bill had many questions. He'd never served in the military and had not worked with Navigators Military ministry before. But after prayer and claiming God's promises, it became evident that this was the next step of ministry for him. So, three years ago, Bill started helping with the ROTC ministry at Virginia Tech.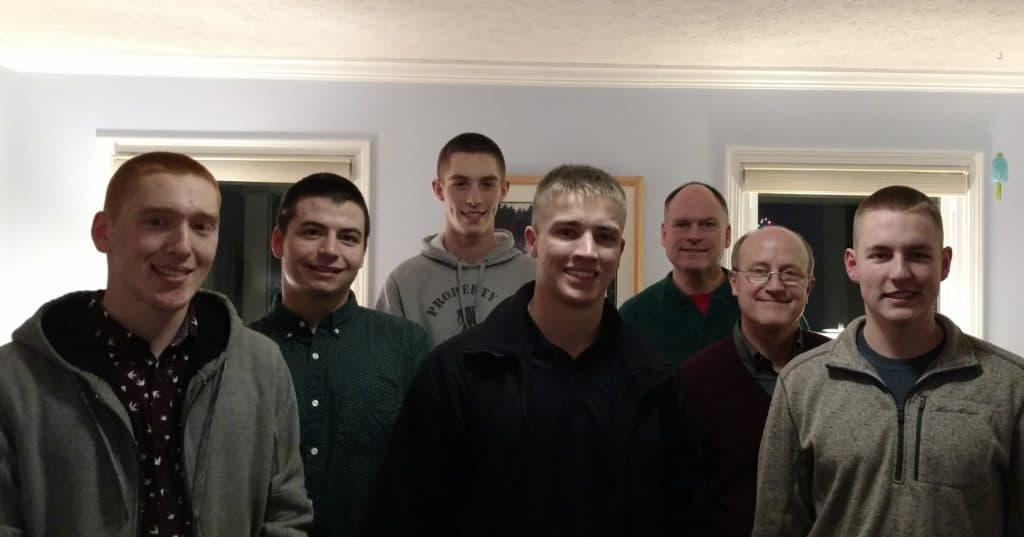 Bill was discipled by Navigators while in college in Oklahoma in the 1950s and then continued serving with The Navigators for many years, meeting his future wife, Alyce, at Glen Eyrie Conference Center in the 1960s. They served on staff together in Navigators Collegiate ministry. Then Bill had a long business career in Virginia, where they were active in their local church. Over the years, Bill took every opportunity to mentor men who wanted to grow spiritually. When Alyce passed away in 2013, after 46 years of marriage, Bill was invited to start work with the cadets.
Bill shares about how God's hand is on the military ministry:
I consider the Waffle House across the street from the cadets' dorms as my "office." Last fall the new Army ROTC colonel was having breakfast at my office and I introduced myself. I had heard from others that he is a Christian. We arranged for a follow-up meeting. He and the Air Force ROTC colonel decided they would like me to lead them in a weekly Bible study. It has been a great experience for each of us and according to them the study is the highlight of their week.
The Air Force colonel put Bill in touch with an Air Force captain who is getting a master's degree in civil engineering. He had been stationed at three bases where he was involved with The Navigators. The captain asked Bill to help him learn how to disciple others—helping people grow in Christ by spending time in the Word, praying together, and encouraging them in their daily life.
Along with discipling these officers, Bill mentors individual cadets from each of the classes. During the fall semester, Bill prayed about investing in a few more men for spiritual mentoring. He approached five new cadets who were involved in a Navigator Bible study, and four of them are now meeting with Bill.
Join Bill in his prayer for these officers and cadets: That God would equip these men and send them out to various places around the world to bear spiritual fruit that would glorify God!