Many of the 800-1,000 Marine recruits who regularly attend the weekly chapel ask for prayer for their training, personal struggles, and family concerns. For many, it is their first time away from home.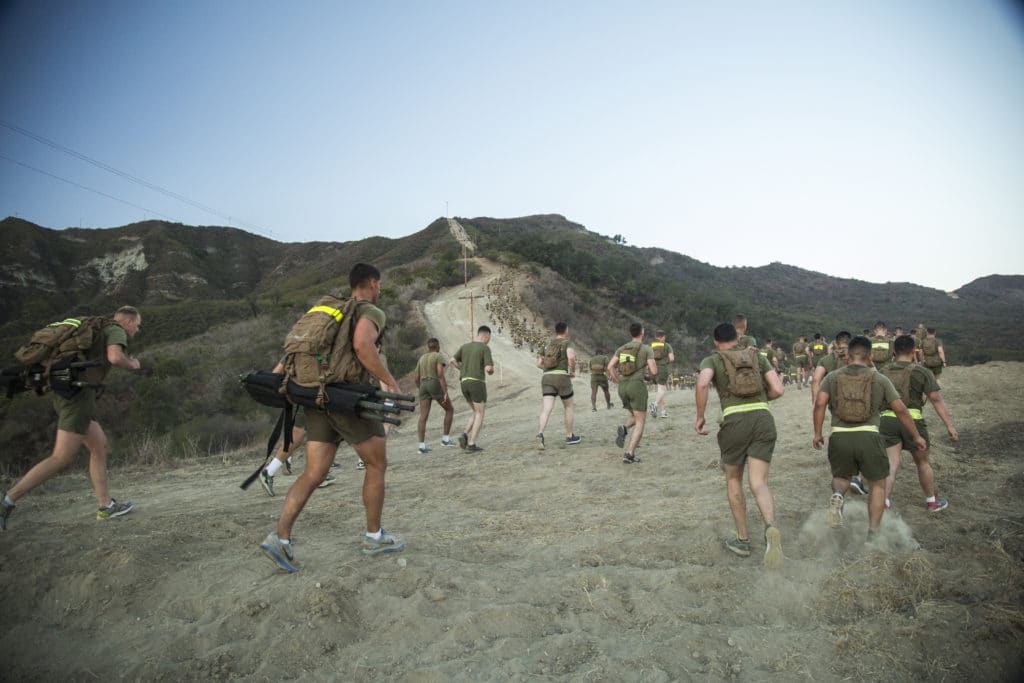 At Camp Pendleton, the Navs Military ministry focuses on prayer support to give recruits hope and encouragement during the challenges of boot camp. The team also leads biblical education classes on topics such as starting a relationship with Jesus Christ, discipleship, marriage and growing deeper as a godly Marine.
In addition there are classes designed to disciple and challenge Marines who are further along in their walk with the Lord on topics such as: being a catalyst for Christ; biblical studies, servant leadership, leaving a legacy; emotional wounds and healing prayer.
Every week, there are scores of recruits who turn their lives over to Jesus and begin to live for Him. One Marine who recently completed boot camp shared, "I see the impact of the Navs Military ministry on the lives of the young recruits. God is truly at work."
Seeing hundreds of recruits link arms, worship God, kneel in prayer, and support each other are highlights of what God is doing on the training ground for an eternal calling.
65 volunteers pray with and disciple Marine recruits at Edson Range Chapel, Camp Pendleton, California.
Over 800 service men regularly attend the weekly chapel.