"I am deeply grateful that through I-FAM [International Family] I've built some real friendships and that has already changed my whole experience here in Nashville," Guang* texted.
Her feedback is just what Jonathan and Michelle Peer envisioned when they launched Navigators International Student Ministry (ISM) at Vanderbilt University after several years of serving as Navigators Collegiate staff on campus. They call the group I-FAM, International Family, a welcoming place for students to find a home away from home. The introduction for many students is bi-weekly dinners that include relationship-building time, cultural tips, and resources. Students are invited to stay for an optional short Bible discussion that focuses on a relevant story from the Bible, with application to daily life.
The I-FAM team met Guang, a graduate student from Asia, last year during new student orientation. She became friends with Heidi Barringer, an American who was a student leader in I-FAM. They have shared meals, concerts, hikes, spiritual discussion groups, birthday celebrations, and other Nashville adventures.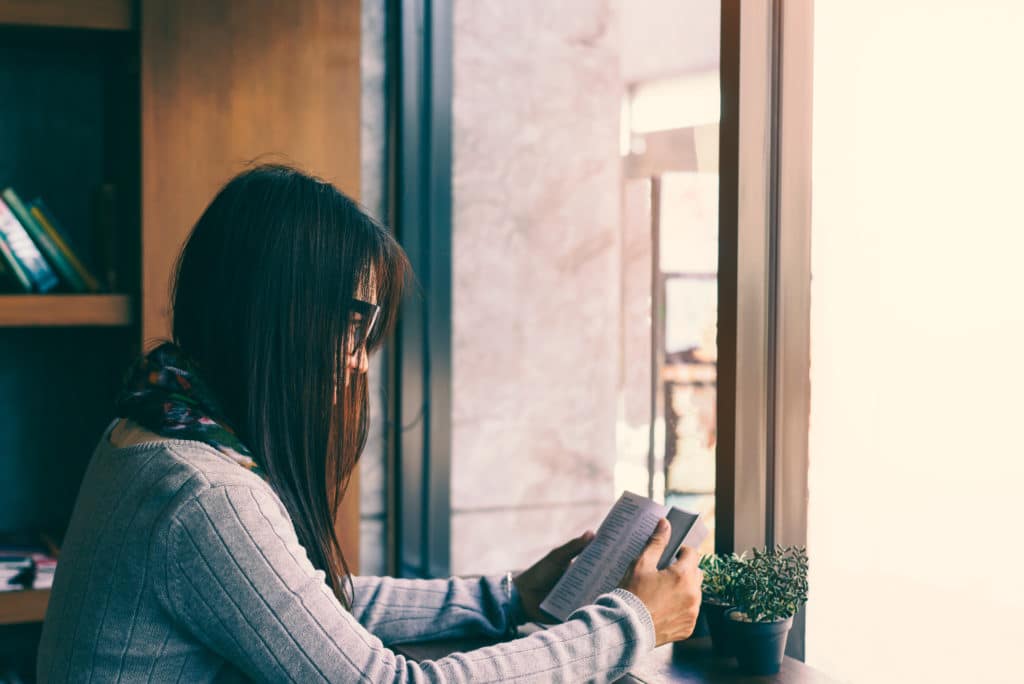 Over time, Guang has grown in curiosity and is asking questions about faith and God. She attended a retreat where Jonathan taught on the topic of "What is man's greatest problem?" The starting point was world problems, then they moved to the issues inside the heart of each person. Small group discussion time offered space for students to share their perspectives and read about how Jesus addressed life's great questions.
After the retreat, Guang shared, "The questions we discussed are very important ones to answer. I was grateful for the reflective moments that took me to a peaceful spiritual world."
God is pursuing Guang. In the past year she has eagerly read the Gospel of John and consistently meets with Heidi, who is now working with international students as part of EDGE Corps, a two-year internship serving on the college campus ministry with Navigators. They read the Bible and explore how to have a personal relationship with Jesus. While Guang does not yet identify as a follower of Jesus, she is learning about Him in a way that may not be possible in her home country.
Students Across the Spectrum of Faith
While many international students, like Guang, have little prior knowledge about Jesus and faith from their growing up context, some students arrive on campus ready to grow as Christians.
Rico* met an I-FAM student leader during new student orientation. Rico was lost on the large campus and another student walked him across campus to where he needed to go. They traded contact information and Rico started coming to I-FAM.
Jonathan realized that Rico was a Christian and eager to grow in his faith. They started meeting weekly for Life-to-Life® discipleship. They spend time praying, studying, and memorizing Bible passages related to knowing and following God's will in everyday life and the future.
Rico is a Fulbright Scholar, working on a master's degree in international education policy. He is experiencing new confidence and peace to trust God amid the uncertainty and anxiety of graduate school life. He recently wrote to Jonathan, "You are a great mentor and such a blessing for me personally! You have invested your time to be a great support system for me. From the discipleship time that we have every week, I not only learn many invaluable things but also being reminded of how to strive to be a good follower of Christ in any season of life. I thank God for knowing you through the I-FAM family."
In his second year of graduate study, Rico is part of the I-FAM leadership team, reaching out to other international students on campus.
International and American Students Serving Together
At Vanderbilt, the ISM ministry works closely with Navigators Collegiate to intentionally mobilize college students to understand and reach the nations, starting right where they are in college alongside international students. American students hold leadership roles in I-FAM, specifically focused on reaching out to international students. Jonathan oversees the training and discipleship of these students.
One of the American student leaders had a technology internship in San Francisco last summer. The program included working and living with the other interns, all of whom were internationals. The student felt like his I-FAM experience had uniquely prepared him for this experience and future workplaces that are multicultural.
Another student leader said that he had shared the gospel more during the year working with I-FAM than during any other year of campus ministry. Because of the interest and curiosity of the international students, there are many opportunities to share Jesus in the course of conversations.
The Peer family enjoys intentionally building relationships with students. Their children (7 and 4) also participate in meals and outings. One student texted Jonathan after an outing saying that he had enjoyed playing with Bennett, who is like a brother he never had.
*Names changed.
Navigators International Student Ministry, Vanderbilt University