When my family moved to the Dominican Republic in 2015 we started building relationships in our community—with my softball team, parents in our children's school, university students, and more. While each person we met was important, we prayed for wisdom on which people to invest in, as Paul wrote in 2 Timothy 2:2—those who would be qualified to teach others.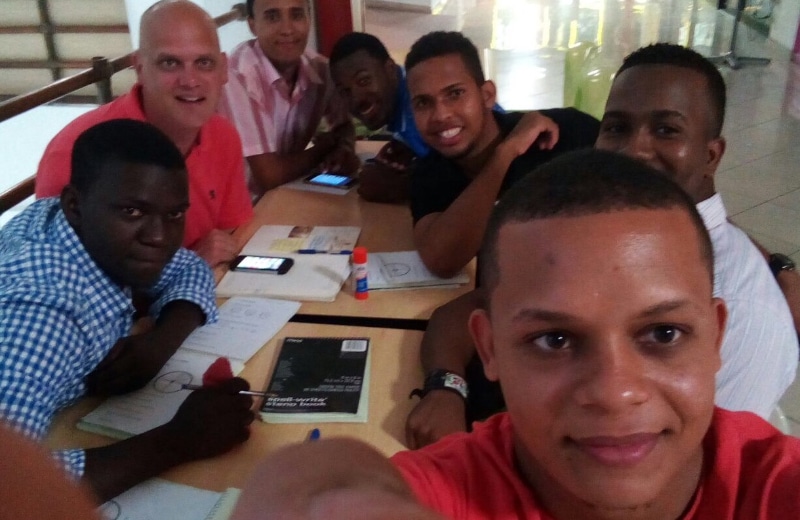 This prayer is being answered as I meet regularly with a group of young men to cover the basics of the Christian life, share, pray and dream together a vision for the Dominican people. They call themselves "Hombres Peligrosos" (Dangerous Men). They want to be dangerous men for the sake of the Kingdom of God and to be considered dangerous by the kingdom of darkness.
Anthony, one of the young men I am discipling, is a gifted leader and is exemplary in his faith. He has already overcome many challenges and God's hand is on him. Anthony is in his final year of school in computer programming and we are praying that he will find a job in his field.
The future of disciples in the Dominican Republic depends on these young men taking on leadership and growing in their vision to grow more disciples. My family and I are praying that these Dominicans will go farther, grow deeper, and soar higher than us. They will do things we never would be able to do as the next generation of disciplemakers.
For more visit navmissions.org