Navigators in healthcare professions look for God's purposes in pandemic
As many Navigators walk where ministry meets medicine, God is doing deep work during the COVID-19 crisis.
For Navigators simultaneously ministering to spiritual needs through discipleship and medical needs through healthcare professions, 2020 has been an unpredictable, exhausting, and faith-building year.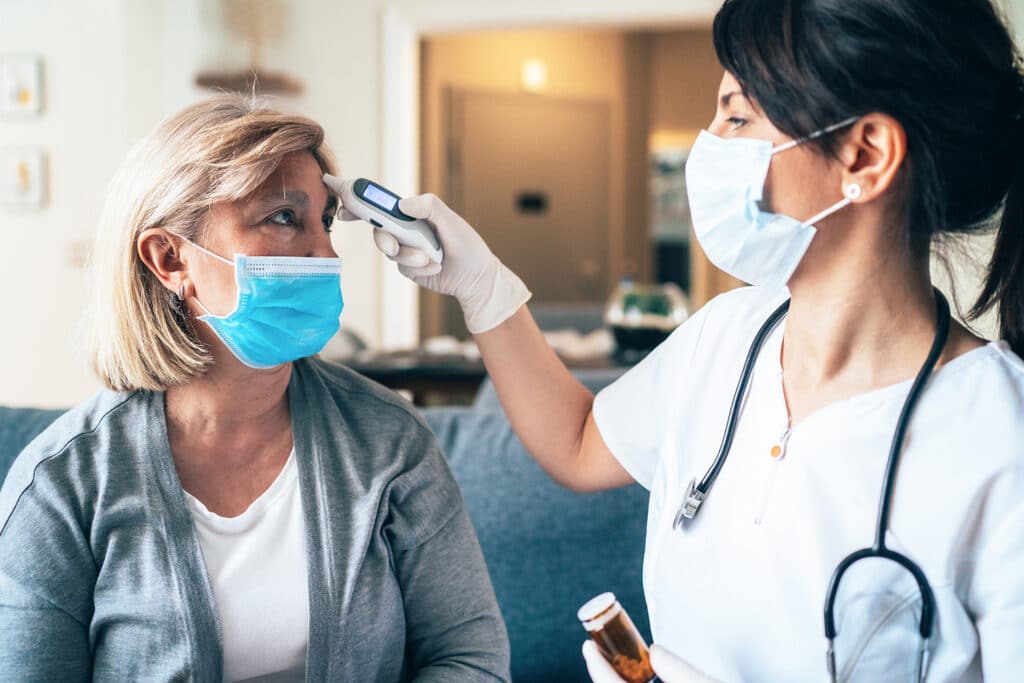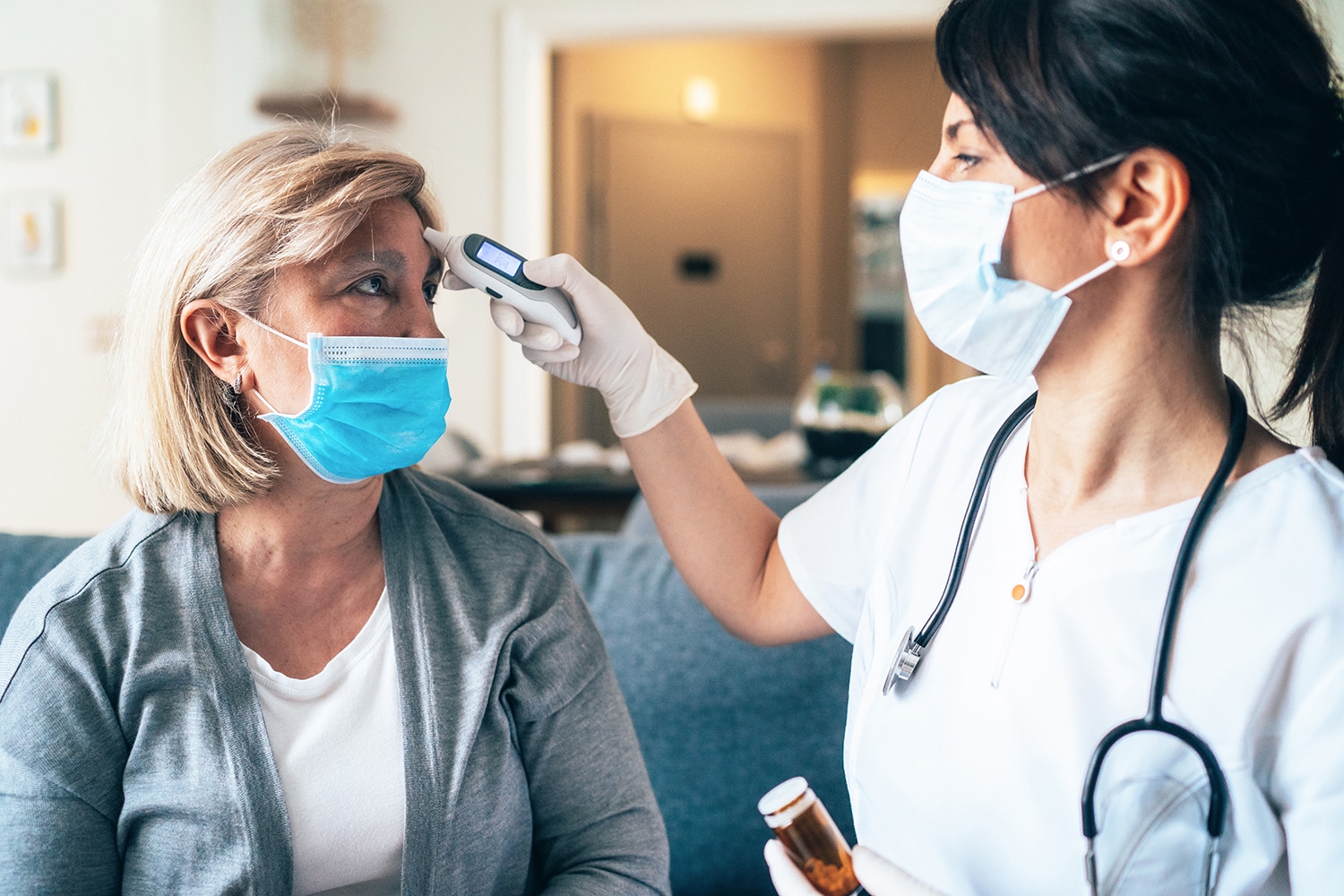 Chelsea Nuttall serves as the administrative assistant for the IT department at Navigators U.S. Headquarters. Her husband is an ER nurse in Colorado Springs.
"Being married to a healthcare worker during this time has been scary in some ways, but it has also been sweet to watch the Lord work," Chelsea says. "At the beginning of all this, fear crept in that I might lose my husband. Instead we chose faith—faith to believe God hears our prayers—and He has. Watching a world with so much sickness, hatred, and division has caused me to groan and pray more than ever before. God has been faithful to use this time to draw people to Himself."  
This time has also given Chelsea a deepened appreciation for her husband's calling in the medical field.
"He is very needed," Chelsea says. "He was created so perfectly for this position during this time, and I am honored to be the one who gets to stand next to him. I am proud to be his wife. In the ER, he doesn't get much time to talk with patients, so my prayer is that his presence or the few words he does get to share will impact these people immensely."
LaVida Network Director Armando Diaz and his wife, Liset, are also both healthcare professionals in Florida—Armando as a registered nurse and Liset as a physical therapist assistant. Every day they worry about their risk of infection, but they are trusting God and taking precautions. And they see God's hand at work as they prayerfully serve those He has entrusted to their care.
"Through this pandemic, Liset and I are visiting people at their homes, especially people discharged from hospitals with different conditions like pulmonary disease, diabetes, and hypertension," Armando says. "Sometimes God has opened the door for us to pray for our patients and share the gospel with them. When they are willing to pray and accept God's help, we see them receive hope and the recovery process is faster."
Tim and Bethany Jordahl live and minister in Denver, Tim working with Navigators Collegiate and Bethany as a registered nurse. Bethany's job has changed drastically since the pandemic shifted her organization's work from home visits to screens in March.
"Normally, I visit first-time, low-income moms in their homes from pregnancy until their child is two years old," Bethany says. "It has been hard going from couches in homes to the distance of virtual visits. I have already had to lean heavily on the Lord in this job as I ebb and flow through these women's lives, but even more now that I can't be as present with them. I am constantly asking God to comfort them, guide them, and be with them as they encounter difficult situations in their lives." 
Personally, Bethany says God has been teaching her about trust and moving past fear.
"There are advantages and disadvantages to being a public health nurse in this season," Bethany says. "I have had to frequently ask God to meet me in my fears and for His protection. He has shown me that my knowledge is a gift, but that He is ultimately in control and that I don't have to live in fear." 
Bethany continues to see how God has strategically placed her in her field and her role for such a time as this.
"Even though I see clients through a screen right now, I've realized that I am sometimes the only contact my moms have outside of their child or boyfriend/husband, and the only place they might receive factual and practical guidance about COVID-19. I have truly seen the value of preventative healthcare as a public health nurse in this season. My visits with my clients are preventing mental health issues and spread of disease, through communication and early education and guidance." 
For both Bethany and Tim, this has been an inspiring time to see how God works—even in hard situations.
"I love my wife's work," Tim says. "She is exactly where God has designed her to be. My biggest struggle has been the tension between loving others by remaining distant from them versus being with them in order to love them. I have continually needed to claim Matthew 11:28-30, reminding myself as I feel burdened by all of this, and weary of it all, that God promises to take this burden and lift my weariness."
Please pray for all frontline workers and their families as they trust God for protection, wisdom, and strength. Pray that their patients will see God's love in their caregivers and come to know Him.