Discouragement. It's everywhere. In fact, it's one of Satan's favorite weapons to use against believers and the advancement of God's Kingdom. Christians all over the world and in all walks of life get discouraged when their efforts at sharing the gospel seem to be leading nowhere.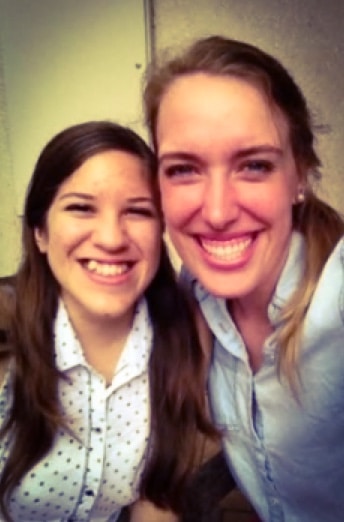 Mercifully, our God daily chooses to fight for us and draw us out of our discouragement into joy. The process can take longer than we want it to, but He loves us too much to just remove us from every hard circumstance and not allow us to grow as a result of experiencing suffering. Adam Johnson, who ministers at the University of Minnesota, shared this story a couple months ago:
"Why do we even bother? This was one of my first thoughts after a seemingly pointless recent evangelism encounter on campus. Oh, how desperate the world is for the transforming power of the gospel, but the more time I spend around unbelievers, the more I'm tempted to think that they don't even want it."
"Josh and I approached a student sitting on the grass outside. Though Charlie had no religious background, he had thought deeply about such things, sharing with us about his life and tearfully recounting family tragedies.  After just 15 minutes he was late for class…if only we had more time! After exchanging contact info, we parted ways, Josh and I knowing we may never see him again."
"Later that night, Charlie texted Josh, thanking him for the conversation and wanting to get together to talk more. What a thrilling surprise! Though we don't know the end of the story yet for Charlie, many friends and acquaintances like him have had their lives transformed, serving as reminders of why we bother."
Adam let himself be reminded of truth and led out of discouragement. Another Navigator staffer, Sharay Sullivan, lately did the same. Sharay (pictured with Katie) ministers at the University of Texas, and said recently, "My jaw dropped as I sat across from Katie, a sophomore at UTSA. Less than 24 hours before, I was crying in the University Center after Bible study because almost no one had shown up. I cried out to God, and here He was – answering!
"Katie and I were grabbing coffee in between her classes when we started talking about Jesus and the power of His sacrifice in our lives. I asked her if she'd ever made the decision to give Jesus her life and follow Him. She told me she hadn't, but wanted to! That morning, Katie crossed from darkness to light! I continue to be so encouraged by her – God is working mightily in this city!"
Whether or not we get to see the fruit of our labor as visibly as Sharay did, the truth remains that "even if people blatantly reject us and God," as Adam later affirmed, "He is still infinitely worthy of His name being exalted over the whole earth no matter the cost to us.  But praise God that people will respond!  God has promised, "For the earth will be filled with the knowledge of the glory of the LORD as the waters cover the sea." – Habakkuk 2:14."