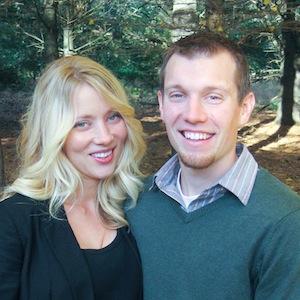 About Adam and Melanie Johnson
Since meeting The Navigators and joining staff in 2011, God, through our work on campus has expanded our vision for making and multiplying disciples and has put the nations of the world on our hearts. The Navigator calling has more and more become the desire of our hearts and focus of our family, "To advance the Gospel of Jesus and His Kingdom into the nations through spiritual generations of laborers, living and discipling among the lost."
At the University of Minnesota, we see God moving this vision forward. What an awesome privilege its been to come alongside students establishing them in their faith, helping them grow a God-sized vision for their lives and equipping them to reach out to their fellow classmates and beyond as they are sent as laborers into God's harvest.
In Matthew 9:37-38 Jesus said, "The harvest is plentiful, but the laborers are few; therefore pray earnestly to the Lord of the harvest to send out laborers into his harvest."
Thank you for joining us in this prayer and for considering how God is calling you to send laborers into his harvest!
Updates
4 Ways God Used Our Short-Term Mission Trip
If you are like me, every spring you start receiving letters from friends and family who are embarking upon an exciting summer mission trip. Sometimes its hard to know what…
Read More