A few months after he was assigned to Joint Base Lewis-McChord in Washington state, Calvin*, who enlisted in the Army at age 18, decided to attend a Navigators Bible study that met just a block from his barracks.
"I had gone to church back home, so I decided to show up to this Bible study," Calvin says. "They all seemed to know a lot about the Bible and were kind of intense. I was ready to run out the door at the end, but a couple of guys met me and kept inviting me to connect. As I continued in Bible study, I understood the why of faith—that reading the Bible was about growing in relationship with Jesus."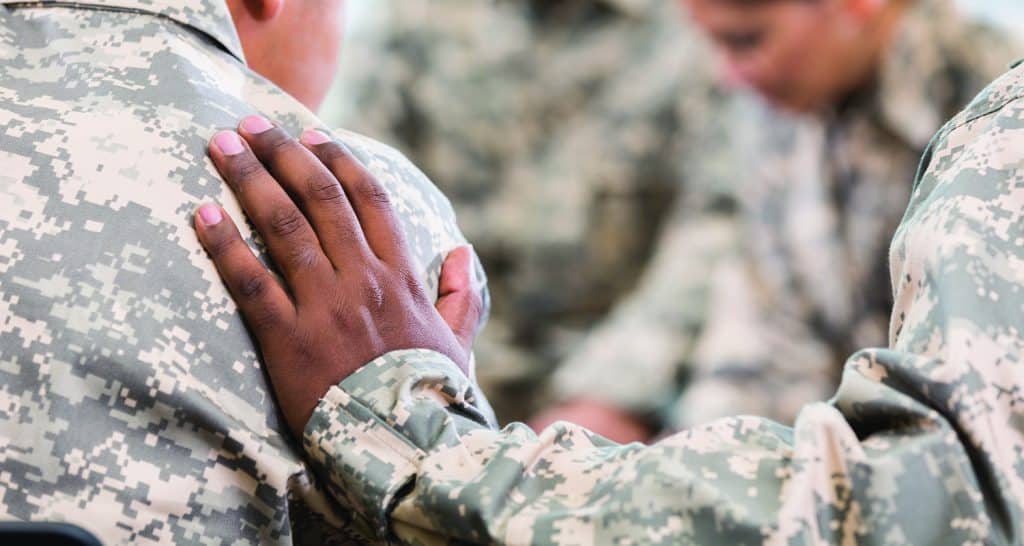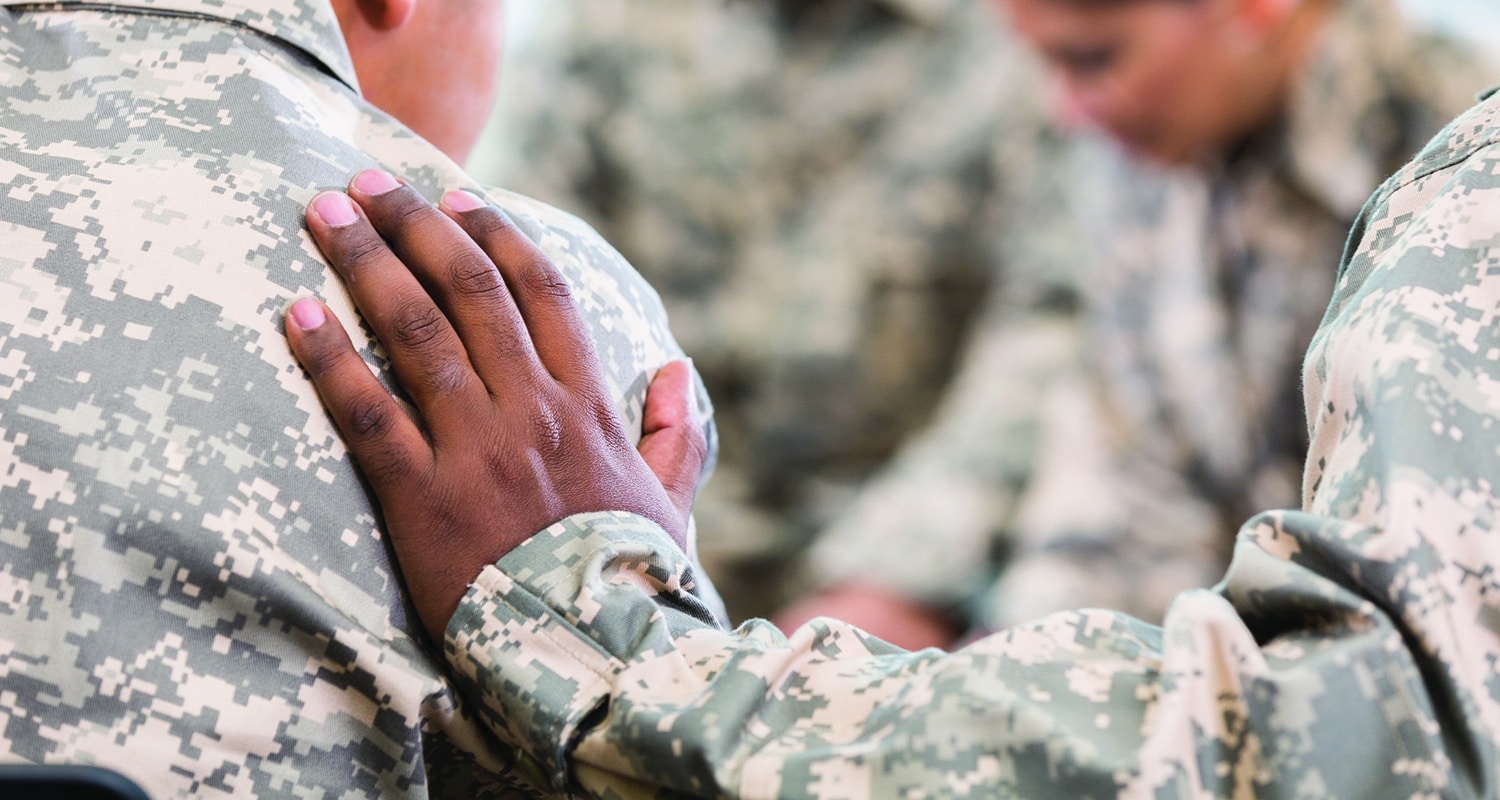 After Calvin's small group leader deployed, he started meeting with Seth every morning before work.
"As a private in the infantry, my day started very early," Calvin says. "We would meet at 5:00 a.m. in Seth's truck and have a quiet time together. I felt like Christ was speaking directly to me about real issues in my life. One morning I realized that Jesus wasn't just fire insurance, but I committed to Him as Lord of my life."
Seth was also encouraged by their daily meetings. "I remember one morning specifically, when Calvin was so excited about God's Word and how it applied to his life," Seth says. "I realized that God used Calvin as part of the process for me to catch the vision of making disciples. What I had learned from Mike Chong (Navigators Military) and others wasn't just for me but was so I could help someone else understand how to make disciples."
Since that time of daily discipleship six years ago, both Seth and Calvin have continued to grow the next generation of disciplemakers. Seth has completed his Army service and is living with the Chong family near Lewis-McChord while he attends college. He is continuing to disciple soldiers both on the base and in the ROTC program at college.
Calvin is now on his third re-enlistment, newly married, and stationed at Fort Bragg, where he is part of Navigators Military ministry. "God's call to me is to stay in the military and intentionally invest in young soldiers who are 18-20 years old," says Calvin. "I can call these young men toward a life of following Christ."
The model of deeply investing in discipleship through having soldiers live in their home is based on how Mike and Liz Chong were discipled. As a 17-year-old Army private, Mike attended a Navigators Bible study at Fort Carson, Colorado. He decided to follow Jesus and was discipled by a Navigator couple in their home before he was reassigned to a base in Germany. Liz also lived with a couple as a young adult. For nearly 10 years, they have been investing in soldiers from their home near Joint Base Lewis-McChord, where they live out 1 Thessalonians 2:8—Because we loved you so much, we were delighted to share with you not only the gospel of God but our lives as well.
Praise God for the network of Navigators Military and their commitment to discipling young soldiers so they can make a difference for eternity.
*Name changed
The appearance of U.S. Department of Defense (DOD) visual or content does not imply or constitute DOD endorsement.