"I really got to connect with guys deeply and it was just the reinvigorated vision I needed," my new friend, Ben, shared about his time at our conference. Ben is a first year pledge in an infamous campus fraternity. He came into school wanting to find brotherhood, to excel at school, and possibly find a girl – not far off from most college males.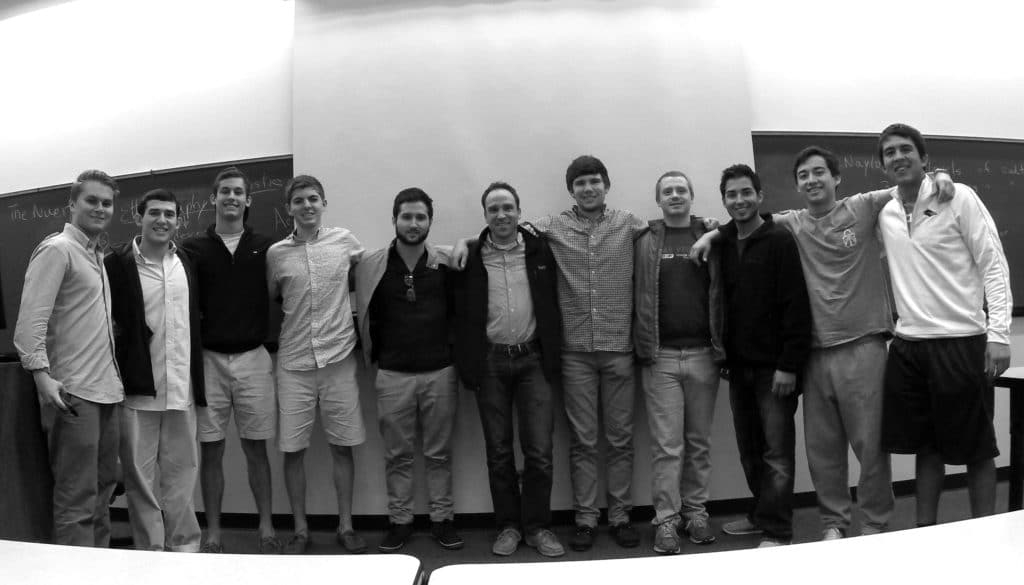 However, while I was giving away free t-shirts, Ben and I met and started talking about Jesus and ministry. He then came with curiosity and anticipation to our ministry's large group meeting, and we've been spending time together regularly ever since.
At the end of October we packed up 30 students and drove to a conference. Over the weekend, the guys in our ministry really initiated toward each other and toward God, many for the first time ever. Ben found the brotherhood he'd longed for and the boldness to be used on campus right at UCSD.
It's been neat to see the heart God is giving Ben to reach his fraternity brothers for Christ. The day after the conference, He sat down with one of his frat brothers and shared the Gospel and why Jesus is the only true life. The two of us are praying and trusting God for ways to partner together to radically bring Christ to this frat, to see lives truly changed forever.
–Stephen Holechek
Stephen and Ben's story is just one of countless examples of God "moving into" fraternity and sorority houses on campuses around the country. Jesus is drawing men and women in Greek life to Himself and then giving them a heart to reach their brothers and sisters! How fitting that these groups of men and women originally started by Christians with a desire to honor God are seeing more and more spiritual fruit today. Jason's story below is another exciting one!
"Should we go by the table?" my team member asked as we walked by the Alpha Tau Omega (ATO) fraternity recruiting table on campus.
"No, I don't recognize anyone," I replied. Seconds later, a voice said "Jason! Jason!"  Justin, the ATO recruitment chair, was walking our way.  "We're doing a Bible study this Wednesday. I wanted to let you know so you could come."  Wow – talk about humbling. I've tried to start a fraternity Bible study at UTSA since 2011, and God just dropped one in my lap! "I'll be there!" I told Justin.
A week later I met Zane outside the meeting room. "One guy…Be thankful," I thought to myself. However, as Zane and I talked, more ATO's kept showing up. By the time the study started there were 11 of us (pictured above)! In the meeting, I sat next to the chapter president, Kevin. "How did you decide to start this group?" I asked. Apparently at a recent leadership gathering of ATO chapters, he learned that many do weekly devotionals or studies. Kevin felt this was important, so he and some brothers initiated this group to influence their chapter, and eventually the entire Greek community! WOW! God is building momentum for us in helping students learn about Jesus!
–Jason Ross