*James is done being a passive Christian.
As an Army Green Beret, he is part of one of the most elite U.S. military special operations units. But it wasn't until God led him to discipleship through The Navigators that he truly signed on for his ultimate mission.
"This idea of discipleship really picked up speed for me at Fort Bragg, North Carolina, where I met some Navigators who came up to me at a store and asked if I had a Bible study to go to," James says. "It was something I was looking and praying for, but I didn't know where to look. Jesus has really been using it to show me how much of a passive Christian I was. I kept my faith to myself and hardly expressed it outside of a church environment. If I claimed to believe in Jesus, why wasn't I sharing Him with other people? If I believed in Him, then that means that I should obey Him."
James credits being discipled both at Fort Bragg and more recently at Fort Carson in Colorado Springs with helping him figure out how to minister to other people, share his faith, and develop a closer relationship with God through Bible study and prayer.
"I thank God for the men He has brought into my life to teach me," James says.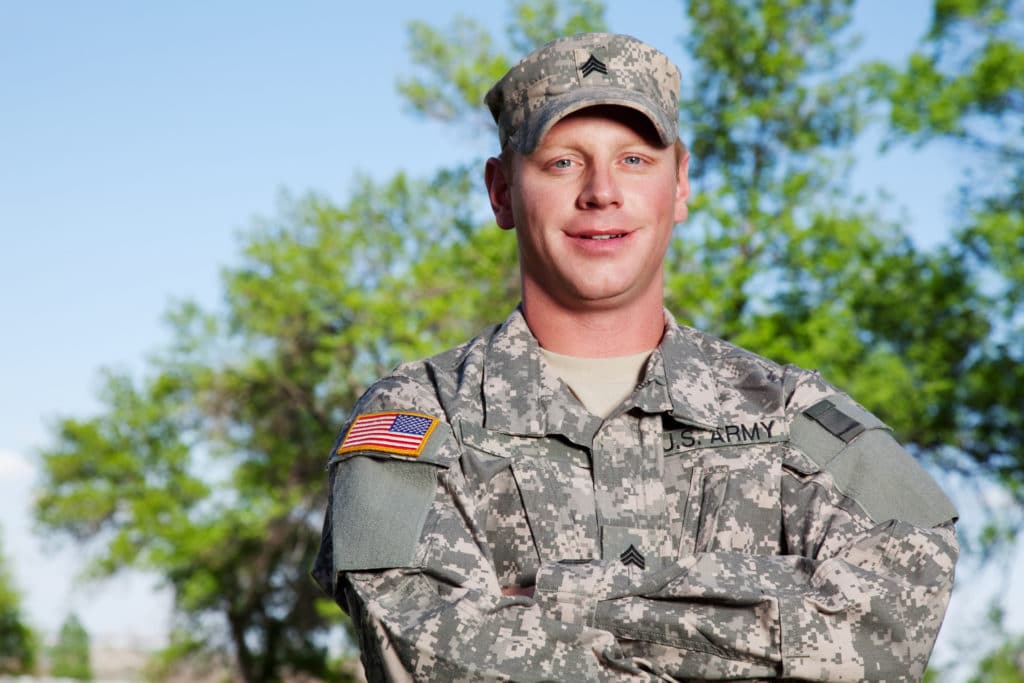 On a basic level, discipleship has meant spending time with *Brian, a Navigator and Fort Carson Captain, and seeing how he operates in life with faith.
"I would meet with him whenever he would get a man-to-man meal with someone else, and just listen to what was going on," James says. "I also try to link up in the morning to share a quiet time with him if our schedules permit—which had been pretty easy since we were living in the same house."
"God is bringing people from all over the world to the Fort Carson/Colorado Springs area," Brian says. "In the words of C.S. Lewis, 'Aslan is on the move.' Jesus is on the move. The people that Jesus is bringing here are hungry for God, want to be discipled, and want to disciple others."
James, too, is throwing his time, resources, and heart into doing just that. He moved out of Brian's home, bought a place six houses down, and plans to fill it with disciples.
"James wants to rally a group of men to live together for the purpose of setting up a discipleship training hub," Brian says. "He wants to train men to become like Jesus who train other men to become like Jesus."
This discipleship house, or "pad," concept has been a long-standing Navigators Military tradition. Most leaders in the Navigators Military ministry have either established one or been a part of one, James says.
The pad's purpose is to help men:
work to become faithful laborers (John 17:4)
fulfill the Great Commission (Matthew 28:18-20)
become more like the Master (Luke 6:40)
become the men God wants them to be (1 Corinthians 16:13)
avoid the pitfall of mechanical Christianity by being more relational and organic (2 Timothy 3:5)
"It's a place to recharge before going back out into the world, and a place dedicated to modeling, teaching, and caring for one another," James says. "The vision is to train others to become more like Jesus—to evangelize others, establish men in the basics of their faith, equip them to disciple others, deploy them into the harvest field, develop spiritual generations, pursue biblical manhood, and develop genuine relationships."
Intentional discipleship like this is anything but passive. And it drives James every day.
"Discipleship has become a big part of my life because I see how valuable people are," James says. "God didn't just leave us on earth to figure it out. He gave us resources on how He wants us to live, through the Bible, prayer, and other believers. I believe that He has put wise and older men on this earth to help out the younger generation, that we might reach the world with the gospel. If you can learn from someone older and wiser, you can be more effective for the Kingdom of God."
*Names changed