Collegiate staffer Cassidy Purdy was discouraged. She had four appointments that day with women who'd responded to a spiritual interest survey, but so far three had canceled or not shown up. She wondered if Jezlynn Gaudett would meet her for lunch as planned.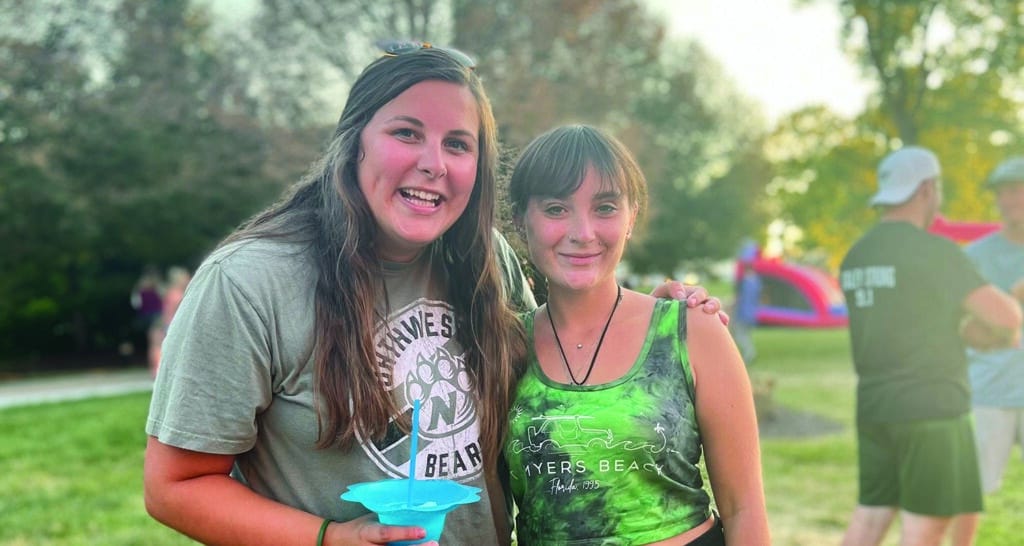 However, as she entered the restaurant, Jezlynn popped up off her seat and approached her.
Jezlynn began pouring out her life story even as they stood in line to order. "She was so excited to share with me," Cassidy reports. "I thought, God, I think you're stirring something."
When they sat down, Cassidy asked to tell her own story. The freshman became uncharacteristically quiet as Cassidy shared her testimony and a useful evangelism tool, The Bridge to Life illustration. Cassidy's story of how God drew her close when she lost her father struck a chord, as Jezlynn had suffered a similar loss.
But Jezlynn was not quite ready to give her life to Jesus. She thought that first she would need to start reading the Bible and get on better terms with God. Cassidy countered, "You don't need to do any of that right now. He just wants you. You just have to say yes to Him."
Jezlynn was convinced. They prayed together, and she opened her life to Jesus. "When I prayed, it felt like a breath of fresh air," Jezlynn remembers. "It felt like I was being hugged by God."
Share God's Love With Others
Jezlynn eagerly embraced the opportunity to meet with Cassidy for encouragement in how to grow in her relationship with Jesus. Her love for the Lord grew, and soon Jezlynn began inviting other students to Navigator gatherings. She is partnering with another Christian in her sorority who wants to share God's love with others and help them pass it on to their friends.
"It was clear God orchestrated this long before I met her," Cassidy says. "This has been a sweet encouragement that God is at work in people all around us. Now I ask, 'Who else around me is God stirring in?'"
Discipleship Tip:

Someone you know might be close to knowing Jesus! Ask God to open your eyes and prepare you to share.
The Bridge to Life Illustration
Are you looking for a simple, step-by-step way to share the gospel? The Bridge to Life illustration shares the gospel in four easy steps. It explains why we need Jesus and how His death and resurrection solves our greatest problem: separation from God. Click the link below to download your free resource and try it out with someone you believe is ready to follow Jesus with you.