After 16 years of planting seeds and watering young soil in the Greater New York City area's Northern New Jersey public schools, Navigator Ernie Scalabrin and his wife Judy still marvel at all God is doing. Along with a faithful team of volunteers, they now run Bible clubs in eight public schools—soon to be 10.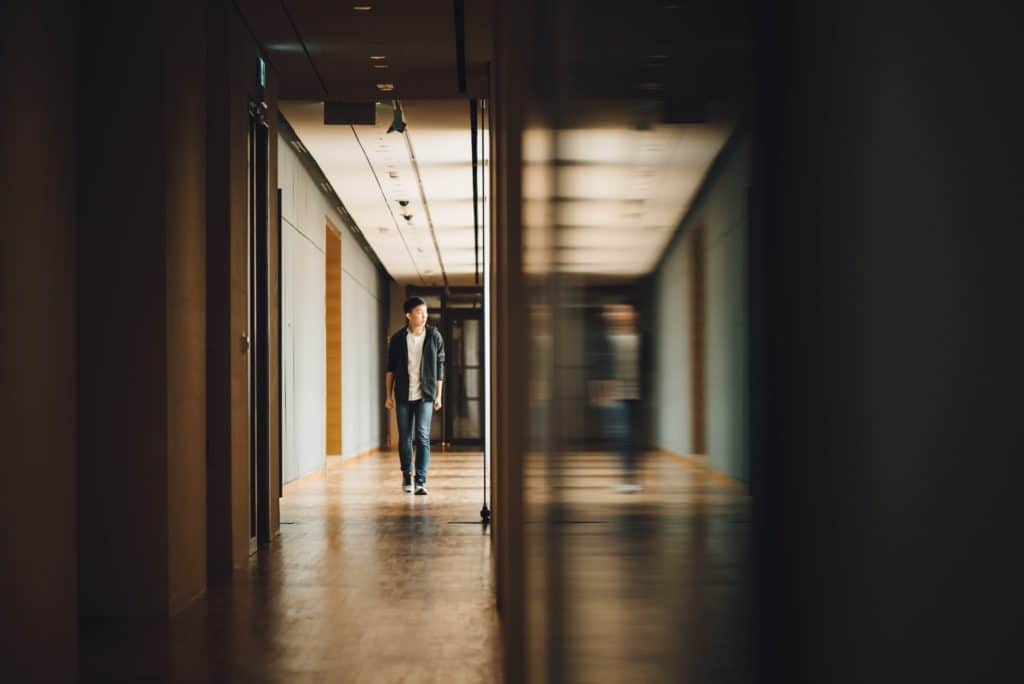 "Over the years we have seen scores of young people come to Christ," Ernie says. "Last school year alone, 71 students trusted Christ as Savior. We've even seen school staff come to Christ and grow as disciples. As we train volunteers from local churches to lead the clubs, they become disciplemakers. This is a community approach. It's churches, it's workplaces. And it's thrilling."
Ernie says this ministry reaches young people at a critical time.
"According to Barna Research, worldview is developed by age 13," Ernie says. "This ministry is absolutely critical to the advancement of the gospel. We have an incredible opportunity to share Christ with kids at the time in their lives when they are most likely to respond to Him."
The kids—and the parents—are responding.
A mom of three Bible club regulars, Haydee Lopez says the club gave her kids a spiritual home.
"My children have been attending their school for about seven years," Haydee says. "As a parent wanting the best for her children and knowing that the greatest asset I could ever give them is knowing about God, I was stoked to hear of the club. My kids have both become disciples and are helping spread the gospel to the younger children. It has truly been a blessing."
It's tough being a kid—and being a kid of faith can be especially alienating. Bible club builds bridges between students desperate for connection.
"I have seen children of different ages, who normally would more than likely never speak to each other, come together and worship, pray, and laugh together," Haydee says. "This club reminds them of their most important identity. They are sons and daughters of the highest King, and they are not alone in those hallways. They have brothers and sisters to pray with them in times of need."
Marie Dinaro's daughters have been involved in their school Bible club since last April. She sees their involvement as life enhancement.
"I hope they will stay with it throughout their high school years and college, and let it guide them through their life," Marie says. "[Faith has] helped guide me—a reminder to turn to God no matter what. That's what I hope and pray they'd take out of this—that even if they can't physically see God, He's there, guiding them."
Imparting Truth to Kids & Adults
Bible clubs also provide an incredible opportunity to reach and disciple adults. Ernie and his wife have discipled teachers, custodial staff, and parents too.
Recently retired high school custodian Gary Pangione is one of those adults deeply impacted by Bible club and Ernie's example. Gary even asked Ernie to officiate when he remarried his ex-wife Carol last year on St. Patrick's Day.
"We kinda hit it off," Gary says. "I never sat in the club meetings because I was at work, so after Ernie got packed up, he'd stop by and we'd have conversations. He got me looking at things differently. It was a nice thing getting together with him. I would read and we would chat about things. I'd be cleaning classrooms and I'd listen to him teach. When I was younger, I was dragged to church … it kinda wiped me out for a while. He brought me back in to reading the Bible again."
Since global pandemic closed schools and changed the way we all do business and ministry, Ernie hasn't skipped a beat, hosting weekly Zoom call meetings with the children. On a recent call, one of Ernie's clubs discussed how their devotions had been going the previous week, shared what God had spoken to them, did a devotional together, watched a video about Joseph and his brothers, read Scripture, and spent time in prayer. Kids mused about what heaven is like, wondering if there would be video games, clothes, or sickness. Ernie pointed them to Scripture, smiling at their innocence, clearly enjoying their questions.
"We are blazing a new path, and learning as we go," Ernie says. "It's certainly a new adventure with God. One exciting development is that with this technology, friends of our students from different schools can also join us. Zoom has no geographical limits. Parents have a clearer window into the clubs, as they are home while the meetings are going on. We also look forward to meeting with students via Zoom in the summer—something we've never done before. This crisis has just made virtual meetings a real part of their lives."
Whether schools reopen in the fall or virtual learning continues for a season, Ernie has God-sized dreams for the future.
"My dream is to see a Navigators Bible study in every school in America," Ernie says. "Schools are the heart of every community. Everyone is connected in some way. By impacting public schools, we're imparting truth to families and communities—involving churches, impacting workplaces and neighborhoods, and even sending off our discipled students to college ministries."
Ernie welcomes others to join him in the hallways of this exciting ministry—physical or virtual.
"I have developed a curriculum for leading a club and training volunteers," Ernie says. "I want to help others troubleshoot any issues that come up. We'd love to see more people get involved."
---
Pray for students across the nation who are walking through an unprecedented and stressful time at such a young age, separated from their friends and needing encouragement.
Pray that disciplemakers like Ernie and Judy will find ways to reach young people even in this new reality, and that God would speak truth and peace to them.