Sarah Butts, a student at Texas Tech University (TTU) watched as her friend went to get a drink refill at the self-serve machine at a fast-food restaurant. 
A restaurant employee who had noticed this group of college students eating and talking asked questions about what they were doing. 
He noticed they had books on the table and didn't understand why a group of college students would study at McDonald's, especially when they were across the street from Sea World in San Antonio, Texas.
Sarah saw her friend explain about their Bible study and invited him to join them. 
As her friend came back to the table, the employee grabbed his tray of food and approached them. 
While he ate and listened, Sarah noticed his interest in the conversation. 
God, if he asks a question, then I'm going to be ready to share, she silently prayed.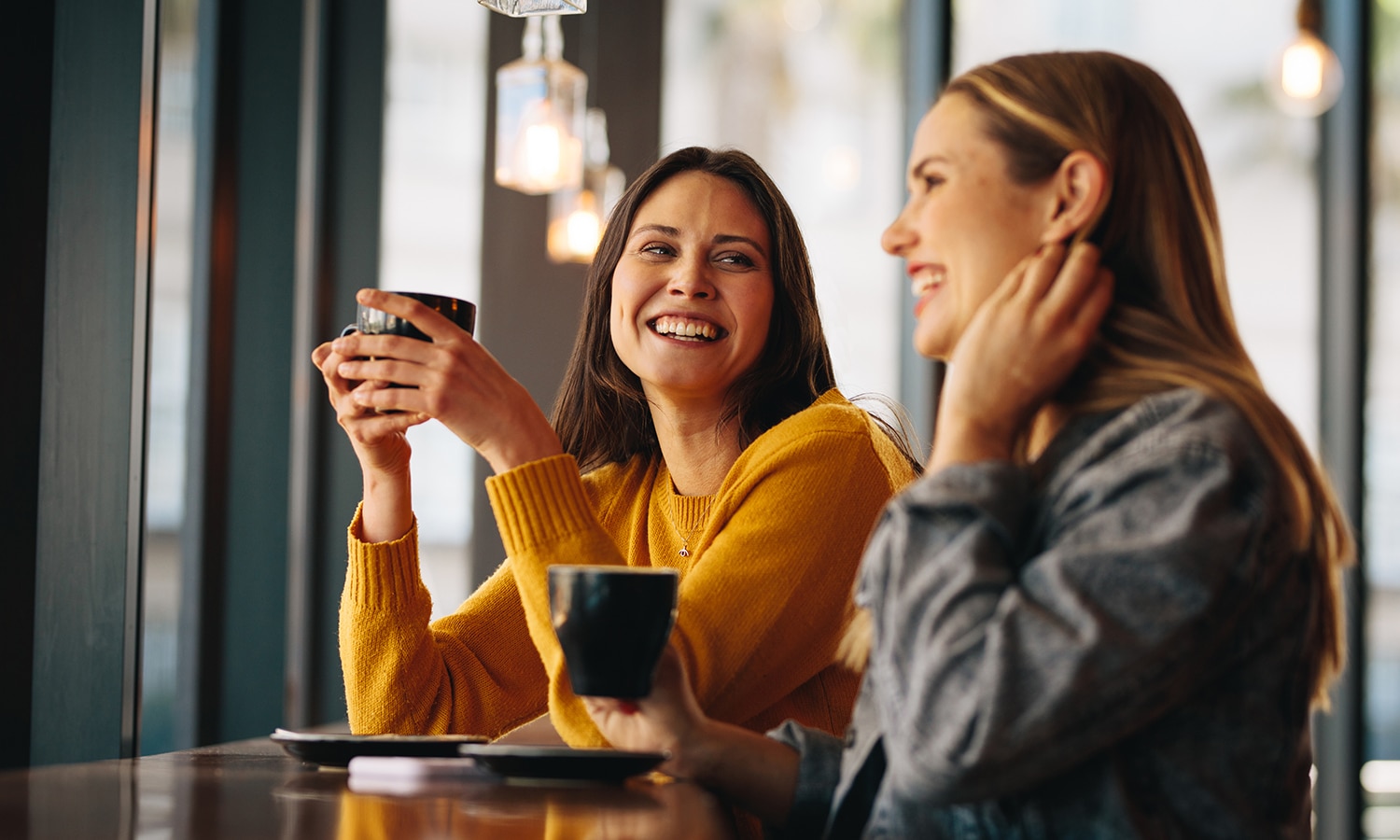 "I have heard some people talk about the gospel," the employee chimed in.
"Do you want to hear a summary of what the gospel is?" she said. 
"Sure," he replied. 
Sarah shared the gospel with him and talked through his questions about what repentance looks like and how much God loves us.
"I feel like God is reaching out to me," he shared. 
The employee's break quickly ended and their conversation concluded. 
"I don't know if anything came from that moment, but I do know he was encouraged by what I shared," Sarah said. "I also realized through this experience that I can talk to strangers and have deep conversations. I don't have anything to fear."
Sarah wanted more training on how to share her faith, even with strangers. This was her whole reason for spending her summer participating in a Navigators Summer Training Program (STP). 
What is a Navigators Summer Training Program? 
A Navigators Summer Training Program (STP) is a discipleship program where college students do life together while being employed for the summer in a specific location. Sarah and a group of college students participating in STP spent the summer working at the Sea World across the street from that fast-food restaurant. Then a few days a week they would meet at the restaurant after work to have Bible study. 
"On Mondays after work, those of us in STP would go through the Bible story talking about it together and asking questions," Sarah shared. " Then on Wednesdays after work we would take what we were learning from that Bible story and invite our Sea World co-workers to join us across the street at the McDonald's after work."
Considering the restaurant was across the street from their employment, the location made it a really easy place to gather, and even invite their coworkers. 
"We had three of our coworkers show up which was exciting," Sarah shared. " Our group grew to 10. There we were, chilling at McDonald's—eating and talking about the Bible."
Alyson Friesen, Navigators Collegiate staff at TTU, was the "house mom" for Sarah and a small group of college ladies who participated in STP that summer. She had already noticed Sarah's love for community through their time spent together for Navigators Collegiate at TTU. Now she saw her growing desire for evangelism.
"Sarah was not afraid of anything thrown her way that summer and was just eager to grow. I think evangelism was something she became passionate about, especially as someone who is already good at holding conversation with others," Alyson shared. "She loves community and hospitality. Whatever the group was doing, she was happy to take part. Want to make a meal together? She'd say, 'Let's do it!' Want to have a movie and nail painting party? 'Yes, please.' Can't afford anything? 'Let's think of something cheap or free because it doesn't have to be a big expense.' 
At first, Sarah wasn't sure an STP was the right fit for her, especially because of the finances required to participate. She remembers overhearing multiple people talk about sharing their faith on the same day. She also knew an STP would give her the opportunity to be discipled in this area.
"I had been making so many excuses. First, it was because I'd be going alone. Then I found out Alyson would be going," Sarah shared. "One by one, as I prayed about each thing, God would take that excuse away. I prayed about needing the money and then the next day my college had given me an account credit going directly to my checking account for the exact amount I needed. I didn't even end up needing to use that credit. But God was showing me He can make money move when needed."
Preparing for STP increased Sarah's faith and her prayer life.  
How Authentic Community Encouraged My Spiritual Growth 
Sarah had grown spiritually a lot between her freshman year at TTU and her STP. Middle school youth group had been an unpleasant experience where she had felt rejected and gave her no desire to even attend church. 
After hesitantly attending that first Navigators Collegiate event of the semester her freshman year at TTU—a drive-in movie—she found this Christian community to be unlike any she had experienced. This was a place where she was accepted, just by showing up. 
But Sarah said the real test of this authentic community was when she signed up for one of Alyson's groups called, "Time Alone with God," which focused on what spending time with God could look like. 
"I was scared going into this because I thought, This is it. I'm going to get called out. All of these students will know that I don't actually know what I'm doing, but just have Sunday school answers. It's not going to be good," Sarah shared. 
Alyson approached Sarah. 
"Where are you reading?" Alyson asked, referring to her time in God's Word. 
Sarah hesitated, "I'm not." 
"OK, cool. Let's go through this together," Alyson responded. 
"I thought, What? Her response surprised me. I expected judgment and disappointment, but it was not that at all, Sarah shared. 
Alyson and other Navigators Collegiate staff knew how daunting spending time alone with God could be for college students. They wanted to create an inviting community and meet each student wherever they are at. 
"Once Sarah had a tool and basic framework, she felt comfortable. She even decided she wanted to read the Psalms," Alyson shared. "Sarah now helps me with the worship team. She doesn't have to pull glory to herself, but helps point the worship to Jesus."
Sarah says the biggest way she points people to Jesus is through loving them. Whether that is inviting someone to join their Bible study on a lunch break, or inviting a college student into an authentic community where they can feel accepted and know they aren't required to have all the answers. 
"Even if you're scared to actually go and talk about the gospel, just let people know you care for them," Sarah shared, who's returning this summer as an STP team leader. "Show that you're willing to show up if they need help. That you're willing to listen and talk. Letting people know they are loved is a huge first step."
Discipleship Tip:  

Pray that God will show you people in your everyday life who may be seeking to know God. Be ready to take a step of faith and respond with a word of encouragement and truth.