When Andy finished his university degree, everyone expected him to get a job in the city to provide for his family. That was the normal path for well-educated people in Malawi. Except Andy chose a different route. During his university studies, he had been discipled by a Navigator and had learned to grow closer to God and listen to God's leading. Even though the cultural expectation was for him to get a job in the city, he felt God calling him to go to the rural part of his country and live in a village.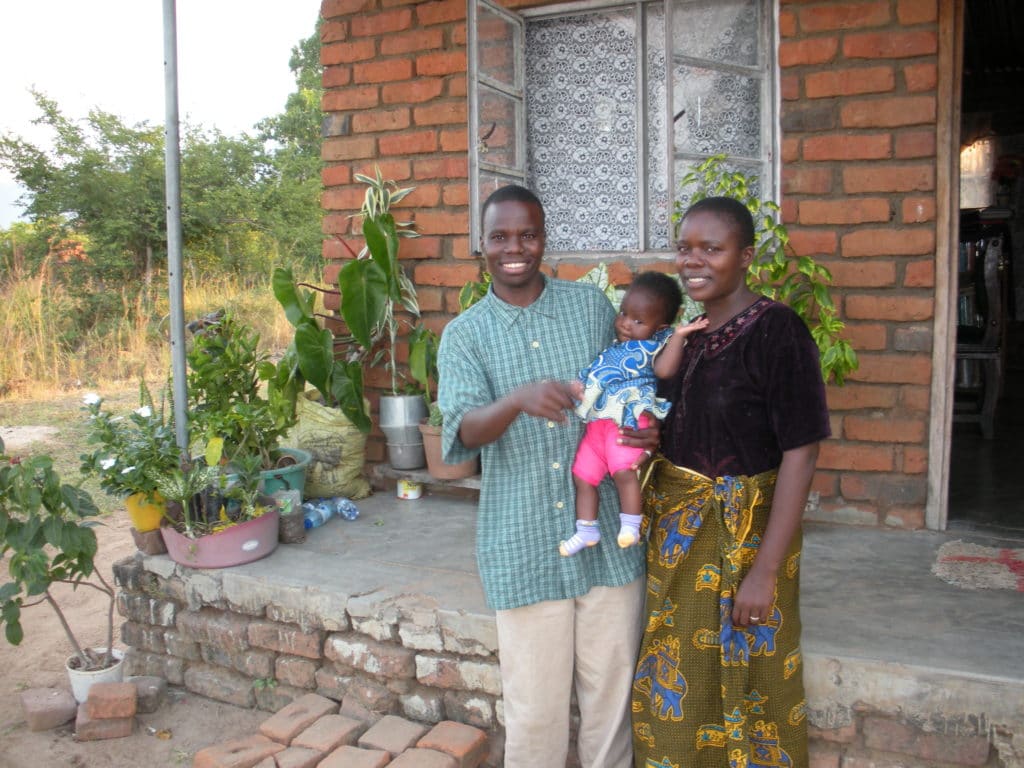 More than 10 years ago, Andy Nyirenda came on staff as a Navigator. He bought a small plot of land and learned to live in an agrarian economy. It was a hard transition for someone who was not used to living in a rural area, far from city life. Even getting in and out of his village required a bush plane, bike, and truck—not a trip that he made very often!
The first few years were challenging as Andy and his wife, Wezzie, learned the ways of village life in Malawi. People wondered why an educated man and his family would move to the village. Eventually, Andy started raising chickens and began selling eggs to the nearby villages.
One night, Andy awoke to find that his chicken house containing 1,200 birds had been burned to the ground during the night. This was the second such fire they had faced.
The local chief summoned a meeting of the whole community to resolve the situation. In front of everyone, the chief instructed Andy to talk to the local spiritist to find out who had destroyed the chicken house.
Andy recalled, "This was a big test for me. The community, knowing I am a Christian, watched to see what I would do." Andy thanked the chief for his concern, but replied, "I won't visit the spiritist because I believe in the one true God who is in control of everything."
Following this declaration, an older man from the crowd stood up and said, "I feel that the God this young man worships is a true God. All of us here need to question our Christianity." After the meeting, many people sought spiritual help, and others came to know God in a much deeper way.
Even after this encounter, hard trials continued to come upon Andy's family. A strong storm took the roof off of their house. At the time, their baby was in a bassinet tied to the roof. Thankfully the rope broke before the baby was harmed, but the roof flew hundreds of meters away from their home. They also lost solar panels in the storm and have been unable to replace them. Yet, in the midst of storms and trials, they feel called to serve in Malawi and they trust God will provide for them.
Since Andy and his family stayed in the village even through hard times, the locals began to look out for them, accepting them as part of the village.
Andy and Wezzie were trained in whole-life discipleship by Navigators Merri Lee and Gary Hipp, part of NavMissions Discipling for Development (D4D). This approach launched and multiplied Andy's local ministry from one family to 12 disciples. Each disciple is a leader who is also trained in whole-life discipleship, empowering them to make positive changes in the village. Their impact covers all areas of life:
how to treat your wife with respect
how to farm
how to have clean well water
how to sell crops
how to read the Bible
Focusing on biblical truths and equipping people for practical growth in community leads to healthier villages and relationships.
These 12 disciples now are being invited to go to six other villages and share what they have learned about whole-life discipleship as a transformative way of living. The spiritual fruit of Andy's ministry is being multiplied in villages around his country.
PRAY for Andy and Wezzie and their Navigator ministry in Malawi — for protection, encouragement, provision financially and that the gospel would continue to multiply, transforming one village at a time.