God wasn't on Cory's agenda his first semester at Purdue. "I believed He existed, but was convinced He was pretty boring," Cory says. "I knew generally some of His 'rules,' and was fighting Him hard not to follow them." But the summer before college, the first semester, and winter break all brought experiences that forced Cory, now a junior biomedical engineering major, to face the fact that God should be in control of his life.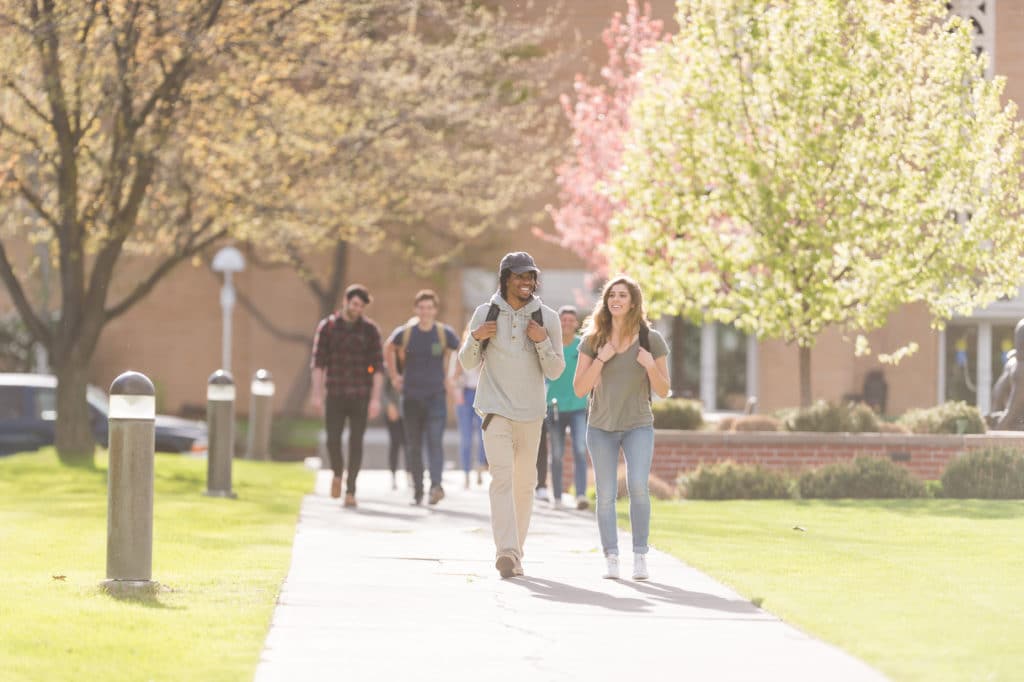 "The things I'd been putting my hope in started to crumble," Cory says. "A lot of people I considered friends turned out not to be, the sport I loved—baseball—was no longer an option due to shoulder issues, and the girl I thought might stick around broke up with me. I'd known that in all of these things I was fighting God about how He wanted my life to look. Through God removing these things and people from my life, I became very lonely. I had to acknowledge that if I continued fighting Him I wasn't going to get very far."
That spring, Cory set out on a quest to ask as many questions of as many believers as he could get time with.
"My biggest question was, who was this Jesus I'd always heard about?" Cory says. "What should life look like if I choose to follow Him? I wanted to know whether Jesus was more than just a cultural thing. I was hearing and reading that Jesus was the only way to God, and it troubled me when I thought about so many around the world who hadn't heard about Him. That spring semester I began attending Nav Night, weekly Bible study, and meeting with upperclassmen and one of our campus staff. I also went to a men's retreat and on a few other trips, all in effort to get these questions answered."
Navigator Glenn Balsis was campus director at Purdue University at the time. When Cory decided to attend a three-week Summer Training Program (STP) in 2016, Glenn watched as he soaked in truth like a sponge.
"He thought this would be a feast of learning and answering his questions about faith," Glenn says. "Day by day I began to see Cory embrace spiritual truths . . . . I remember him having an afternoon off from the program. Most students headed to the coffee shops or other fun activities together. But Cory had lined up people to meet with, to ask them questions about faith. He so wanted to discover if this was all true, and had an almost insatiable desire to know more. He seemed to thrive in the STP atmosphere."
Cory's quest had the best destination.
"When I would ask him where he was on his faith journey he responded by saying, 'I have no idea!'," Glenn says. "We talked about what it would look like for him to come to Christ, and join the players on the field instead of being a curious spectator. Cory said that at some time after that STP, faith in Jesus became more of a reality to him. His questions began to shift from, 'What is this about?' to 'How do I live this out and become a follower of Jesus?'"
Cory says those three weeks devoted to studying the Bible, meeting with people, hearing from nightly speakers, and meeting other college students wanting to do the same thing was incredibly helpful in launching his relationship with Jesus. After Cory returned to campus, he and Glenn began to meet regularly to discuss faith, any ongoing questions, and how he could reach others with the life-changing news he'd now fully embraced.
"Having learned more about what a relationship with God looks like, I was eager to share my faith with others so they could know God," Cory says. "I began having conversations with my family, friends in my residence hall, classmates—trying to be patient with their questions as so many others had been patient with me. I was also very eager to keep learning the Scriptures."
Glenn noticed the changes right away.
"Cory faithfully dug into the Bible," Glenn says. "Within weeks of returning to campus, he was coaching others. The changes in his life were so apparent that we asked him to be a team leader at the STP the following summer to give him focused experience in helping others grow spiritually."
That summer was monumental for Cory.
"Getting to open the Bible with two guys who had never spent much time in it before was such a joy," Cory says. "Day after day, I got to pass on all the things I'd learned and field questions the way people had done with me the year before. I was realizing that discipleship really wasn't all that complicated."
Jesus wasn't complicated either, and He turned out to be anything but boring.
"It's funny to think I ever believed that," Cory says. "The more I discover, the more I want to learn. And the more I learn about Him and about myself, the more grateful I am for all He's done for me. Once I submitted to His authority, I didn't feel like He was looking to punish me. I found a God who was not only sovereign, but gracious, and the friend I'd been looking for."