The Discipleship House, a two-story brick building on Fillmore, had no room for Donovan Sanders when he moved in last year. So he slept on the floor. Donovan knew he needed the shelter. There was no way he wanted to go back to the prisons where he had spent several years.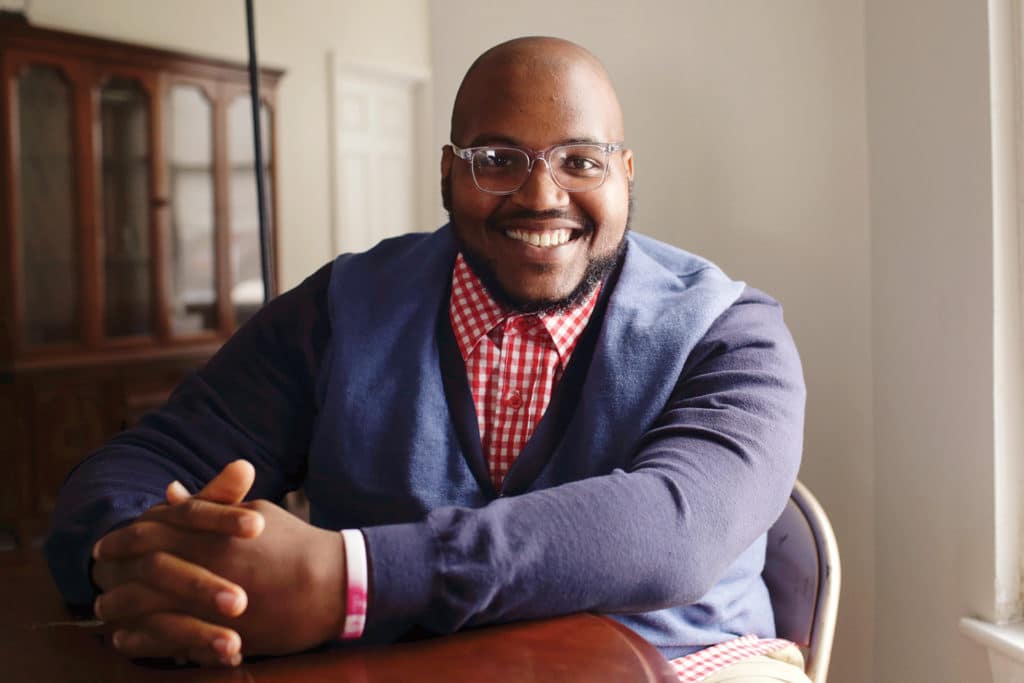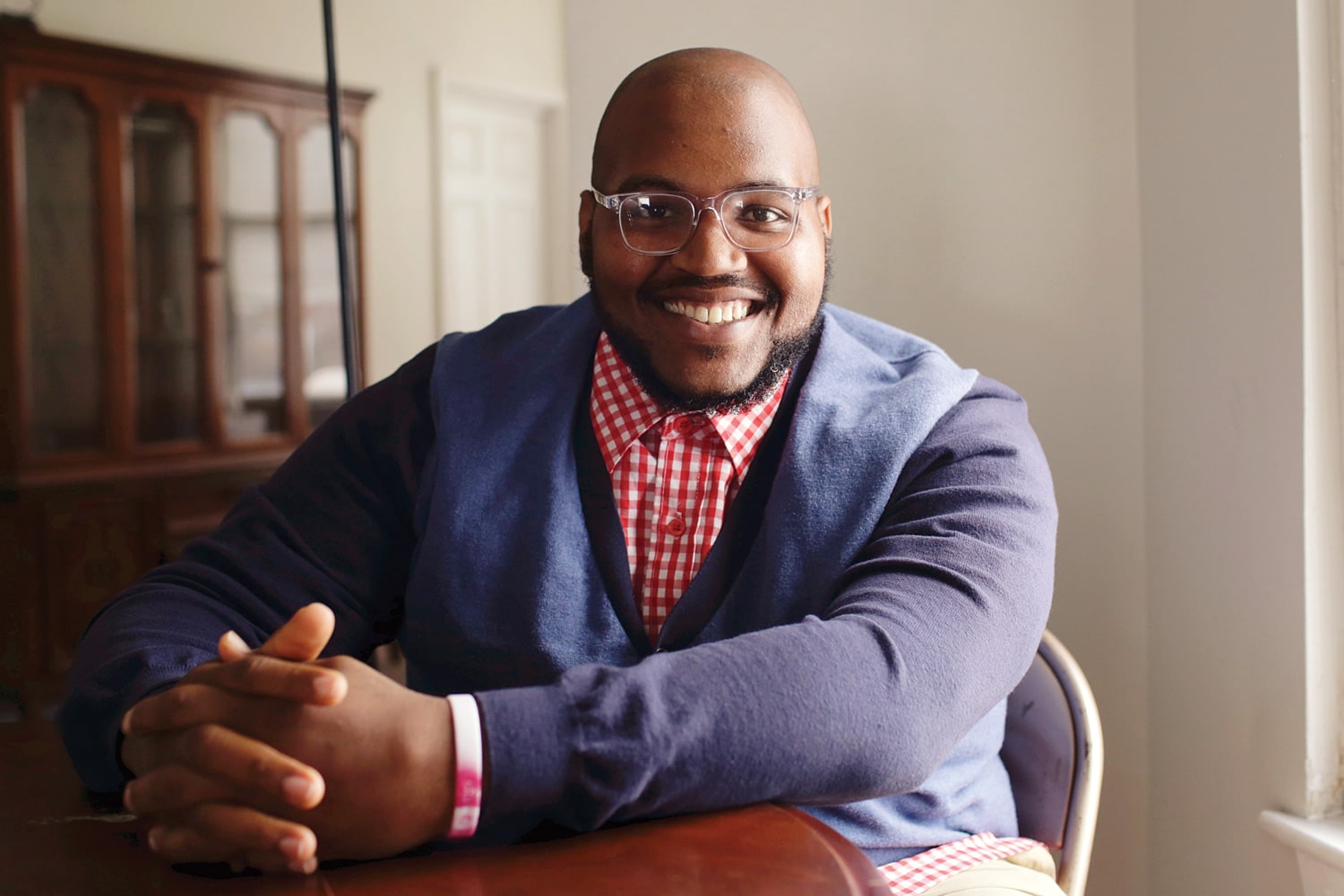 "I didn't care" about sleeping on the floor, he says, "because the way I saw it, it was a perfect opportunity for me to get the things that I needed."
The men living in Discipleship House receive deeply discounted rent. Their circumstances range from re-entry after incarceration to drug addiction recovery to just needing roommates and a place to stay. Most of the men found the Discipleship House through job training programs at organizations that partner with The Navigators, such as Breaking Ground, the APL Teaching Factory, and the Manufacturing Training Center.
When Donovan was six years old, his mother died of cancer. Then, three years later, his dad was stabbed to death. That day changed his life. "I grew up without parents," he says, adding that even though his grandma helped raise him, he fell in with the Gangster Disciples when he was around 12, and they became his security, his family.
"I started doing drugs at the age of 16, started smoking, started drinking, started popping pills."
Donovan plowed through pills, cocaine, weed, and liquor, and when he didn't have the money to buy those, he stole. He spent his teens and 20s in and out of prison.
A year and half ago, Donovan got clean through a treatment program and then a halfway house. He went through job training at Breaking Ground and the staff pointed him to the Discipleship House. Now, Donovan has a full-time, tool-and-die job with Slidematic Products and his employer is sending him to school for manufacturing technology.
"I got wiser, and I was sick and tired of the pain," Donovan says of his ongoing transformation. "It was a choice I made, because I feel like God was finally getting through to me. I just wanted to do better, I didn't want to hurt anybody anymore. I didn't want to hurt myself anymore."
Last year, Cotorey Seals, with I-58 Navs, moved into the house. Previously Cotorey had served in Collegiate Navs at Kansas State University. Cotorey says he feels called to ministry with the men in the house because of his own story.
"The things that I have been through have given me a credibility to enter rooms that other people may not be able to enter into," he says. "Also, I can be a realistic example of perseverance and finding God in difficult situations."
Cotorey was born in Florida with drugs in his system. His mother was in and out of incarceration and his father disowned him when Cotorey was nine years old. Three years later, Cotorey became entangled with the juvenile justice system because of an incident with a knife.
However, Cotorey's foster dad was a pastor. God found Cotorey at age 14, and he has been a Christ follower ever since. A student athlete who played four years of college football, he graduated from Tabor College in Hillsboro, Kansas, with a degree in biblical studies and an emphasis on Christian leadership.
Cotorey has committed to pouring into men who might have come from circumstances similar to his own tough upbringing.
"We want to see the Gospel of hope reach the hearts of these men," Cotorey says. "We want to be intentional with bringing the Word of God into their lives—whole life discipleship. This is called a Discipleship House, so we want to actually be a Discipleship House."