Nearly 100 Penn State Navs students, staff, and families drove to Virginia Beach with the mission to serve military families by cleaning yards, homes, and doing special projects. They served 92 active-duty families, 55 of whom had just completed a deployment or just embarked on one. Six of the families had lost a husband in military service.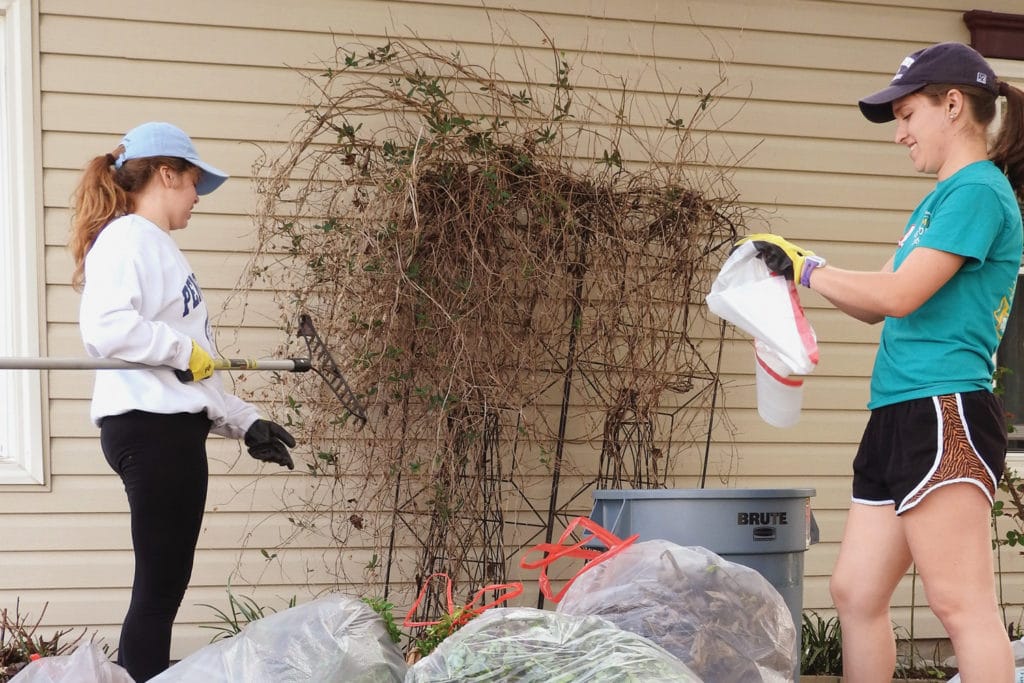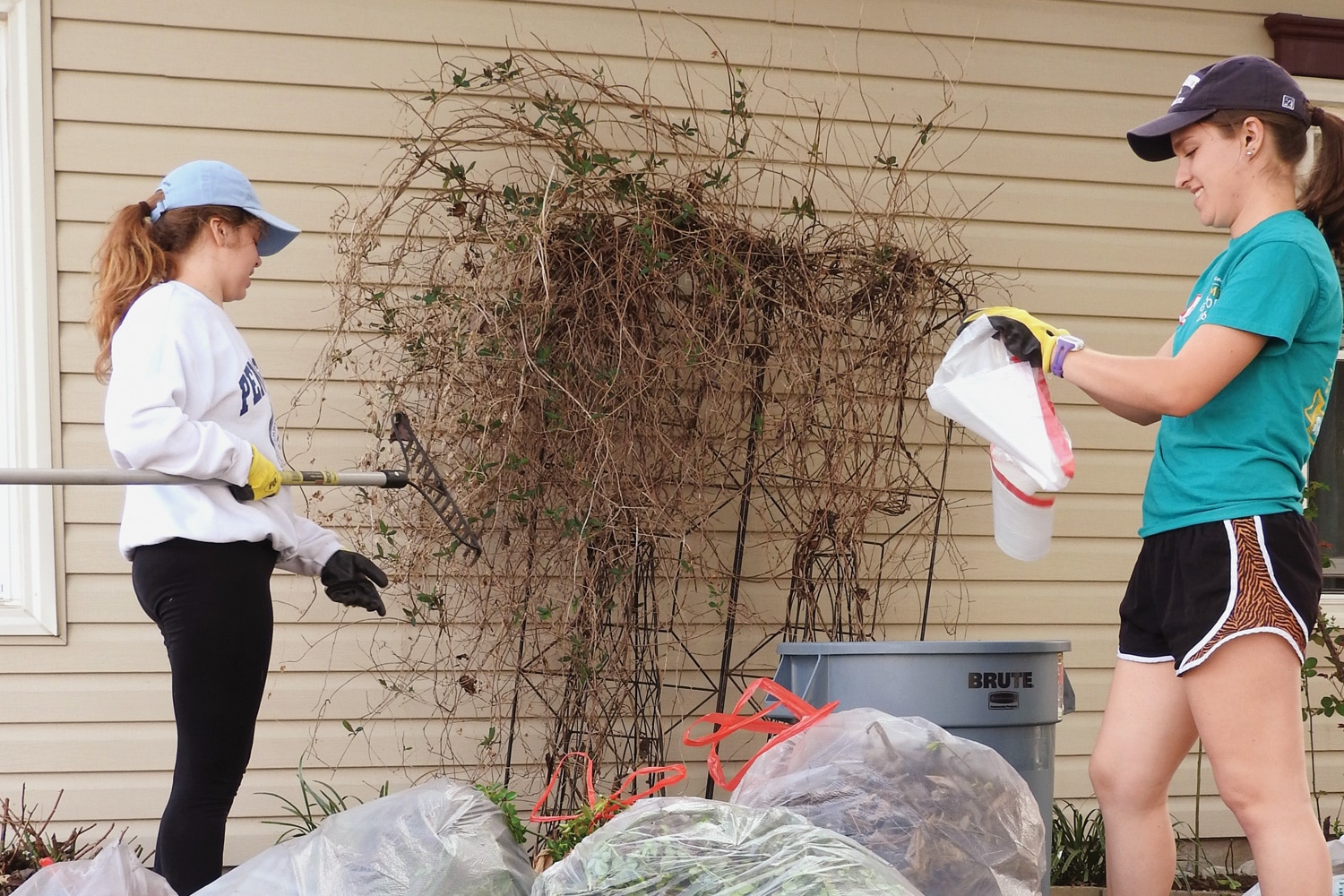 The vision for the trip was twofold: first, that these military families would experience the sacrificial love of Jesus as the students gave up their spring break to serve them; and second, that the students would experience Christ's sacrificial love as they entered into the lives of these families. This is the second time the Penn State Navs have served military families. The impetus for this connection is that Morgan Forney, Penn State Collegiate director, and Ann Brown, who serves with Navs Military, were both Navs students at Penn State as undergraduates and wanted to give back to the community.
Along with several local contractors, students cooked and delivered 21 meals, landscaped 83 yards, painted 31 homes, cleaned 45 homes, and performed special projects for 32 homes (electrical, plumbing, construction, building, repairs,…).
Through offering up the gift of service to those who serve our country, they opened wide doors for the Gospel. Many students had deep conversations with their families and prayed for them. The students hosted a dessert reception at a local church and 12 military families attended. The families thanked the students in tears for their work, and then heard the students testify to Jesus.
One military wife shared, "As grateful as I was for the people who came into my home, I was more grateful for the reminder that there are ways that God can touch me through people … a mental refresh and checkup I needed to say that God is here, He is beautiful, and He loves me."
Some of the students were friends of Penn State Navs, but not yet followers of Jesus. These students experienced Christian community for the first time, heard the Gospel, and saw the Gospel lived out. The experience planted seeds for future spiritual growth. In addition to ministry to military families, five Penn State students were baptized during the week as a reflection of their faith commitment!
PRAY …
… for protection and grace for those who serve in the military and their families.
… for students who served, that they will continue to grow in their faith and expression of the Gospel.
For more information visit navsmilitary.org and campusnavs.org