I haven't left my couch much lately. The Winter Olympics has stolen my heart.
My husband was a competitive track athlete in high school and college. His attraction to the games is automatic and obvious. I, on the other hand, was the girl with a scowl and crossed arms in the middle of the soccer field, a general A student save her C in gym class, who avoided all sports at all costs, and still only attends Super Bowl parties for the guacamole. I've always gravitated toward words, music, creativity, and beauty. The one and only time I ever care about sports is during the Olympics, especially those knee-deep in magnificent snow.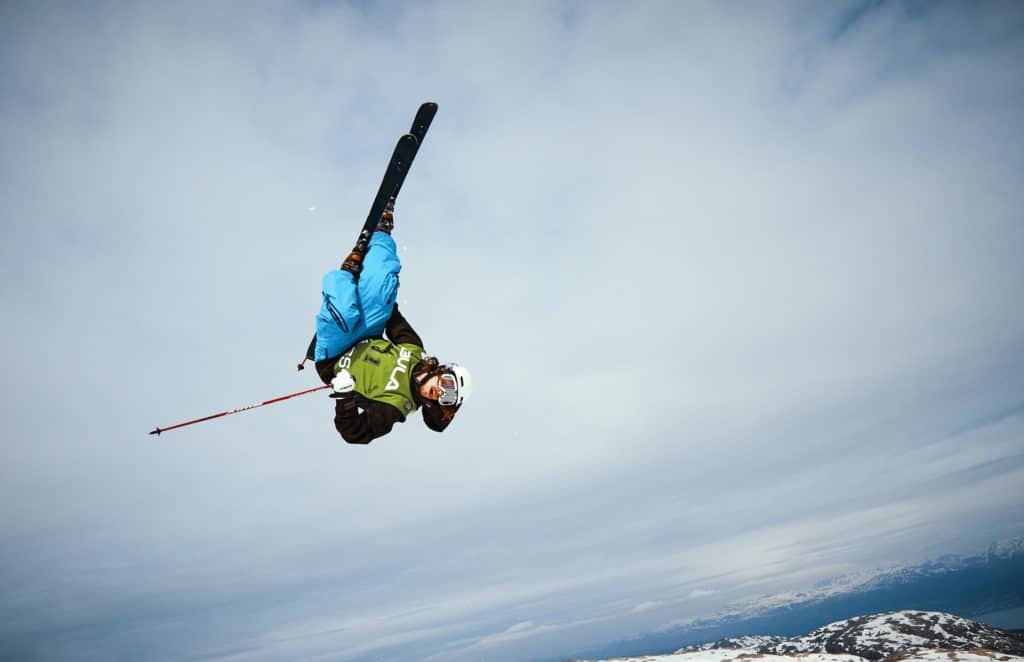 I've been wondering why. What makes this different? I've realized that what consistently draws me in is the story behind the sport—the story that deepens the sport. What was at first simply a dedicated, disciplined, muscular person hurdling down a hill with all the right equipment, becomes a poetic, emotional experience of glory when you know the athlete's personal epic story. Few televised sports dig as deep into the struggles and triumphs of athletes as the Olympics does. That's what draws this beauty-lover in.
The married figure skating pairs team, Alexa Scimeca-Knierim and Chris Knierim, who walked in strong faith through a year of mysterious, life-threatening illness. Chloe Kim, the 17-year-old daughter of Korean-American immigrants winning snowboard gold in her country of heritage. The countless skiers, boarders, skaters, sledders, fighting for redemption after catastrophic injury. Documentary vignettes about proud grandparents and little sisters. It's all beautiful. It all brings the viewer back to the real meaning behind exerting oneself for anything. We don't really fight for medals. We fight for the most precious things in life. And our messiest stories inspire far beyond what mere discipline, talent, knowledge, or success ever can.
How does this relate to reaching those outside the faith?
I've started thinking about unbelievers as pre-sports fans. Someone who hasn't met Jesus has little context for His beauty or worth. A Christian's arsenal of memorized verses, spiritual muscle, preaching talent, church attendance, and discipline are like big guys slamming into each other on a field or ice rink without the backstory. Then they meet you, a believer who freely opens their soul and tells it like it was without Jesus—and what it is like with Him.
We can so easily forget the wonder of His story, and how He continues to write it in us. We're like professional Christians, with the answers and the training and all the right equipment, but that's all our witness is to an outsider before we truly let them into our raw testimony. The times we fell and didn't think we'd get back up, the tangible difference Jesus made in a specific, debilitating human struggle. The countless ways we fail, and how He champions us even then. These are the things that draw a human heart to know more.
What is your honest, messy, story with Jesus? Ask Him how to tell it. They don't know it yet, but the watching world is aching to hear it.
---
My mouth will tell of your righteous acts, of your deeds of salvation all the day, for their number is past my knowledge. With the mighty deeds of the Lord God I will come; I will remind them of your righteousness, yours alone. O God, from my youth you have taught me, and I still proclaim your wondrous deeds. So even to old age and gray hairs, O God, do not forsake me, until I proclaim your might to another generation, your power to all those to come. (Psalm 71:15-18 ESV)