Family is an important theme for the Latino culture. I grew to know Chris Ballesteros when he came to serve at the Compton (California) Summer Intensive in 2019. He was finishing his first year on EDGE Corps (a Navigators
2-year internship) at Northern Arizona University. He immediately warmed my heart as I experienced his love for God and people. At the end of his second year of EDGE Corps, God burdened his heart for his family, church, and friends back in community where he grew up in Central California. Chris is now part of Navigators Disciplemakers for Life and he now works to impact his family, church, and community.
—Armando Madrid, Navigators Disciplemakers for Life, Los Angeles
Chris Ballesteros, Navigators Disciplemakers for Life, shares his journey:
The importance of family has been of high value to me since I was a kid. My family has always viewed itself as a unit. When I decided to move 400 miles away to college, my family reluctantly accepted my decision. They had the understanding that after I graduated, I would move back home to help and continue to contribute to the family.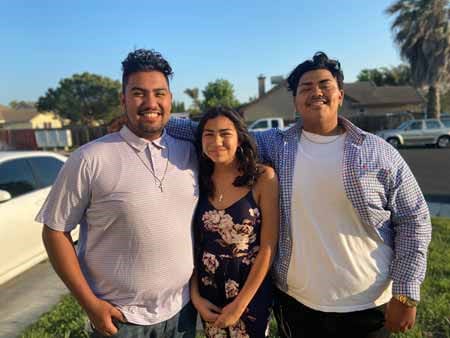 To my family's surprise, I told them that I would not be coming back after college, but I would be moving to Arizona to do ministry. They were excited about the ministry part but not so enthusiastic about me moving even farther away. I assured them that at some point, I would be back. I just needed a few more years.
As I was starting my second year of EDGE Corps, I wrestled with what I would do when at the end of the year. The Lord had put my family and my community on my heart. I realized that I could bring back home everything I learned over the past five years and pour back into my family and my local community. The thought also came that no one else could do what I was seeking to do. It was a mission designed for me. With that vision and desire in my heart, I decided to move back home after finishing the school year in Flagstaff.
However, in March, COVID-19 hit, and it pushed forward my timeline to move home. I was back with my family a few months earlier than projected. However, it was exactly what was needed. In the initial surge of the pandemic, my parents and siblings found comfort in my presence. My mom felt that we were a united front once again. She felt whole. Early on, I was able to help my elderly grandparents get basic materials from the grocery store and be there for my mom when she had surgery.
Since I have been back, I have cared for my family well and been a source of encouragement for them toward the Lord. I did a devotional time with my brother and dad multiple times a week to start off. Still, there have been different issues as we adjust to being together, as all three of us display quite a bit of machismo. However, the Lord has helped us with dominant personalities and has brought us closer together slowly but surely. I have also started going through some biblical content with my brother and father individually.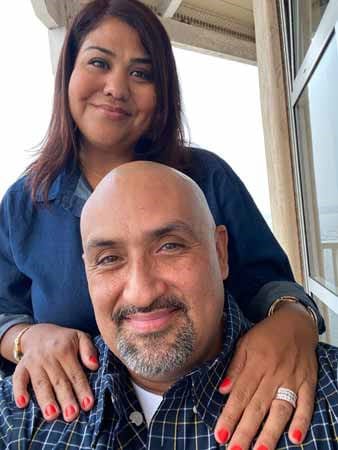 I have also challenged and encouraged my mom to start meeting with my sister and her friend in a discipleship relationship. They have been meeting for over a month now, and it has been super sweet to see the Lord work and grow them closer to each other.
Along with the impact on my family, I have also been able to impact my community. I have been able to disciple and invest in two leaders from my church. One leads the young adult group and the other leads the youth group. Along with that, I began reading the Gospel of John with a friend from high school in April. Over the past six months, we have had many conversations about Jesus as we read through the Word, and just last week, he professed faith in Jesus.
It is so awesome to see the work God is doing here in my local community. Ultimately what brought me back home was a burden for my family, and I do not regret a single second of it because God has done so much through this time. I am thankful to be Latino and have such a deep value for the family.
Pray that generations of extended family networks will become generations of disciplemakers, in Chris' community and around the country.