I have to confess that I've always been a "why" guy. (Not a "wise-guy," although there are those who would say that is also appropriate.) Not being willing to just accept instruction at face value, I've always wanted to know the reason for things. Not a real helpful trait in a military person:
Sergeant: "All right, men, let's take that hill! Sherbondy, you go to the left."
Me: "But why, Sarge?"
Not real beneficial in a teenage son, either. Just ask my Mom.
I've discovered that asking "Why?" all the time kind of makes me a teleologist. The ancient philosophers sought for answers to the "why" of our existence. The field of philosophy that concerns itself with these things is called teleology. Sort of makes it sound more dignified, right?
But here's the deal: If you admit that there might be reasons for things in life, you imply the idea of purpose. In college, students are seeking the purpose in their life and career path. This is a great question to wrestle with and to bring students to know Jesus.
Within The Navigators ROTC ministry, as we seek to reach and disciple those college students who will lead our nation's sons and daughters in uniform, these kinds of questions deserve honest answers. More people than ever in our culture have no religious training to draw upon, nothing to inform the values they hold or the decisions they make. Many have philosophical maxims like, "You are a product of random chance." Or "There is no purpose or meaning to your life besides what you bring to it."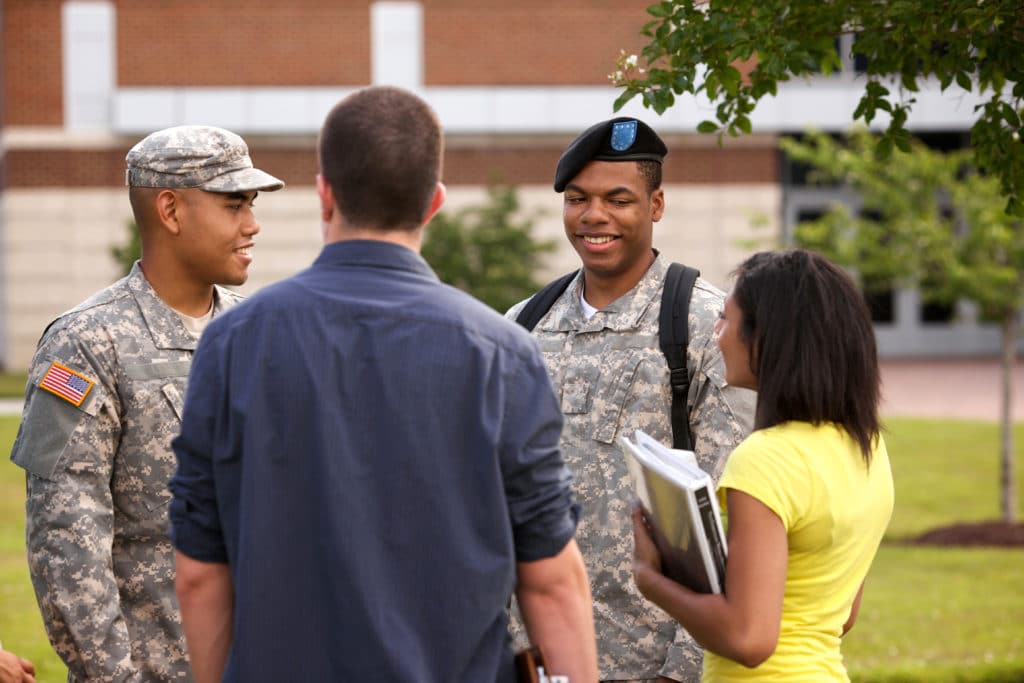 God has given us a better, more cohesive, and more comprehensive way of looking at ourselves and our place in this world. His way is found in what He has graciously communicated to us through the Bible. It is Jesus and the Bible we are helping men and women discover. Some recent events:
Over the summer, our Navigators ROTC Ministry Team collaborated with chaplains and representatives of two other ministries in reaching out to 8,000+ Army ROTC cadets from universities all over the nation who converged at Ft. Knox, Kentucky, for a month of Cadet Summer Training (CST). More than 1,500 attended the Bible studies we offered. Most of those also watched the Billy Graham Association video, "After 'Unbroken' – Captured by Grace," the rest of the story of Louis Zamperini, whose life was the subject of an Angelina Jolie film. We know of more than 35 who made first-time decisions for Christ! (I believe there were many more who made a decision in the privacy of their own hearts.) More than 250 asked specifically for more help growing in their relationships with Jesus back at their campuses this fall.
Please pray for our entire ROTC Ministry Team as we partner to reach the next generation of military leaders!