Today was a special day for Jim Downing. One of our "original" Navigators had a bridge named after him! The Lt. James "Jim" Downing Bridge (Interstate-25 bridge over Cimarron Street/US 24) in Colorado Springs has been under construction for quite some time now, and today was the dedication ceremony. Local government officials, Jim's immediate and Navigator family, and the public honored Jim at America the Beautiful Park.
"Jim's faith in God, love of country, and commitment to serving others is an example to all of us, and embodies why his is truly the greatest generation," Rep. Dan Nordberg said during the ceremony. "Jim, it is an honor to call you my friend. Thank you for your service to our country, and I'm so glad we could honor you in this very very small way. Thank you, Sir."
Drawing attention to the millions of veteran heroes in America, Jim humbly acknowledged the honor.
"I accept this honor on behalf of those veterans," Jim said. "Every one of them deserves to have their name on the bridge. I'm just representing them."
Here are a few photos of the event!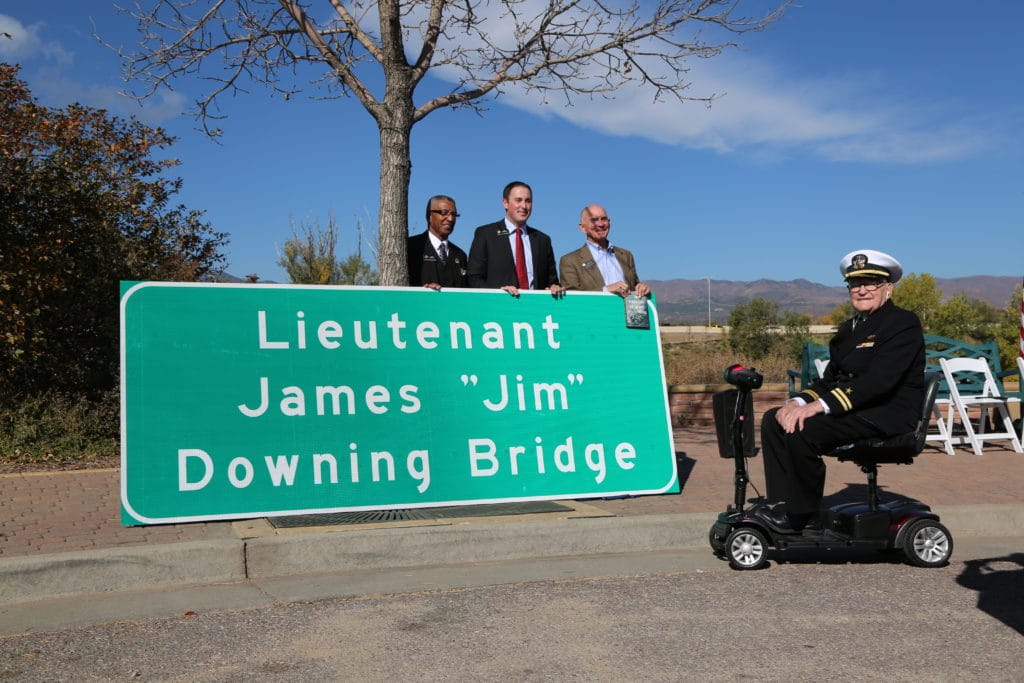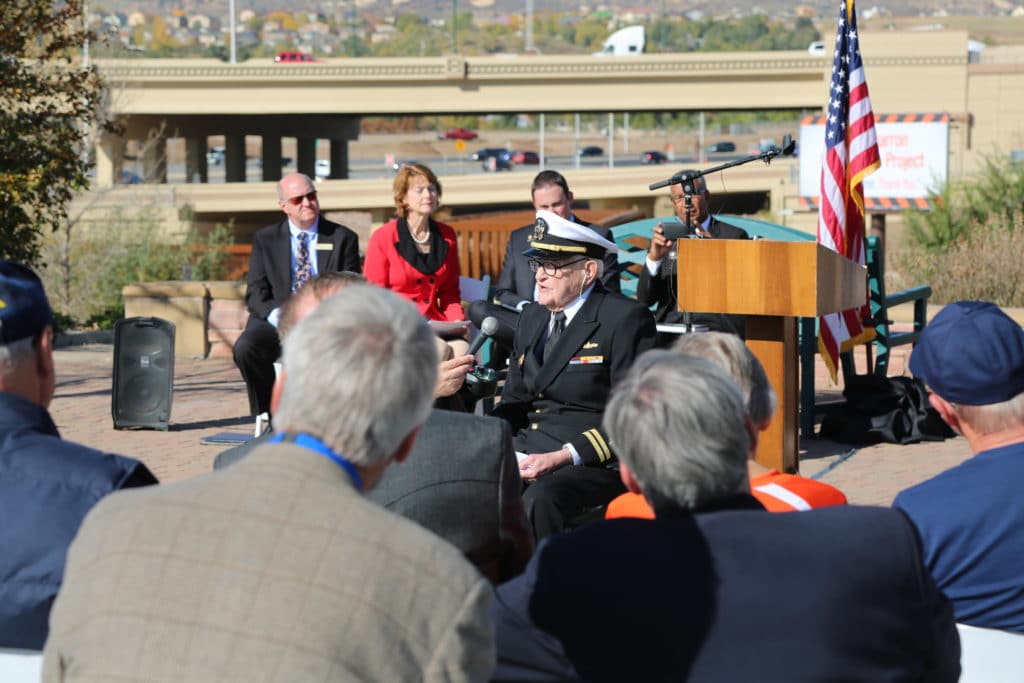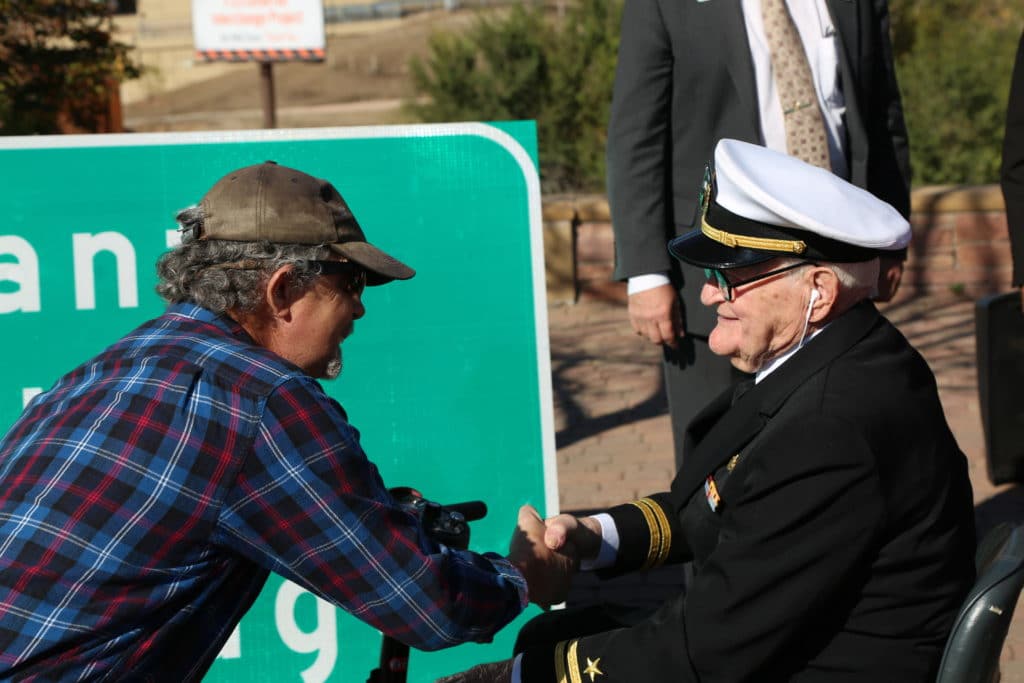 Watch the Dedication Ceremony
You can watch a video of the bridge dedication ceremony below.