On a small lot near the most sex-trafficked and drug-trafficked street in Compton, California, sits a lush garden, filled with vegetables, flowers, herbs, … and hope.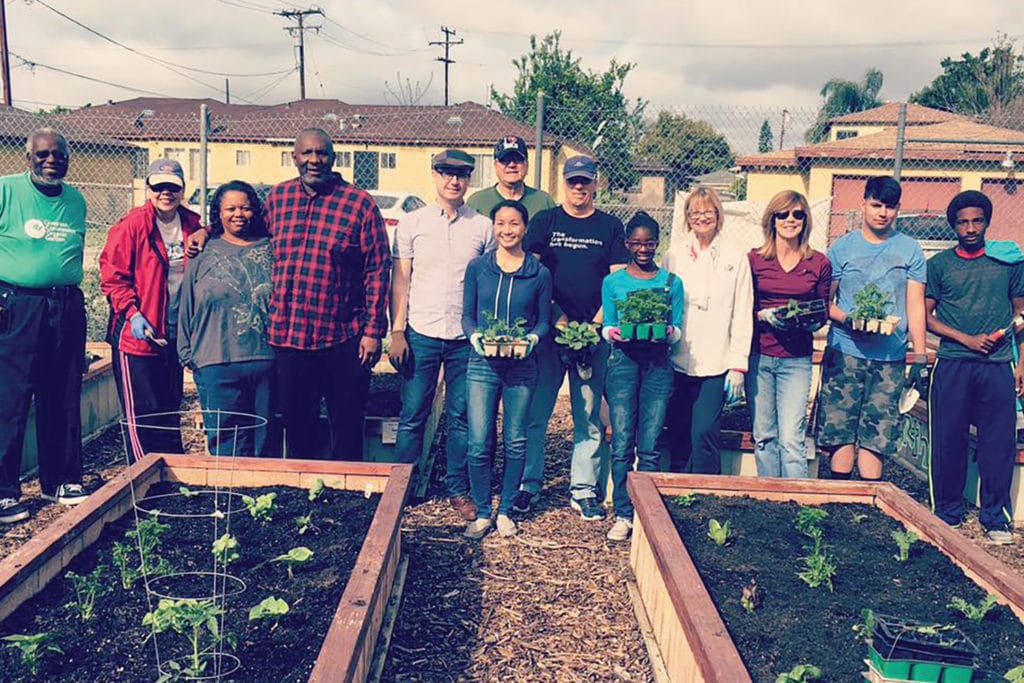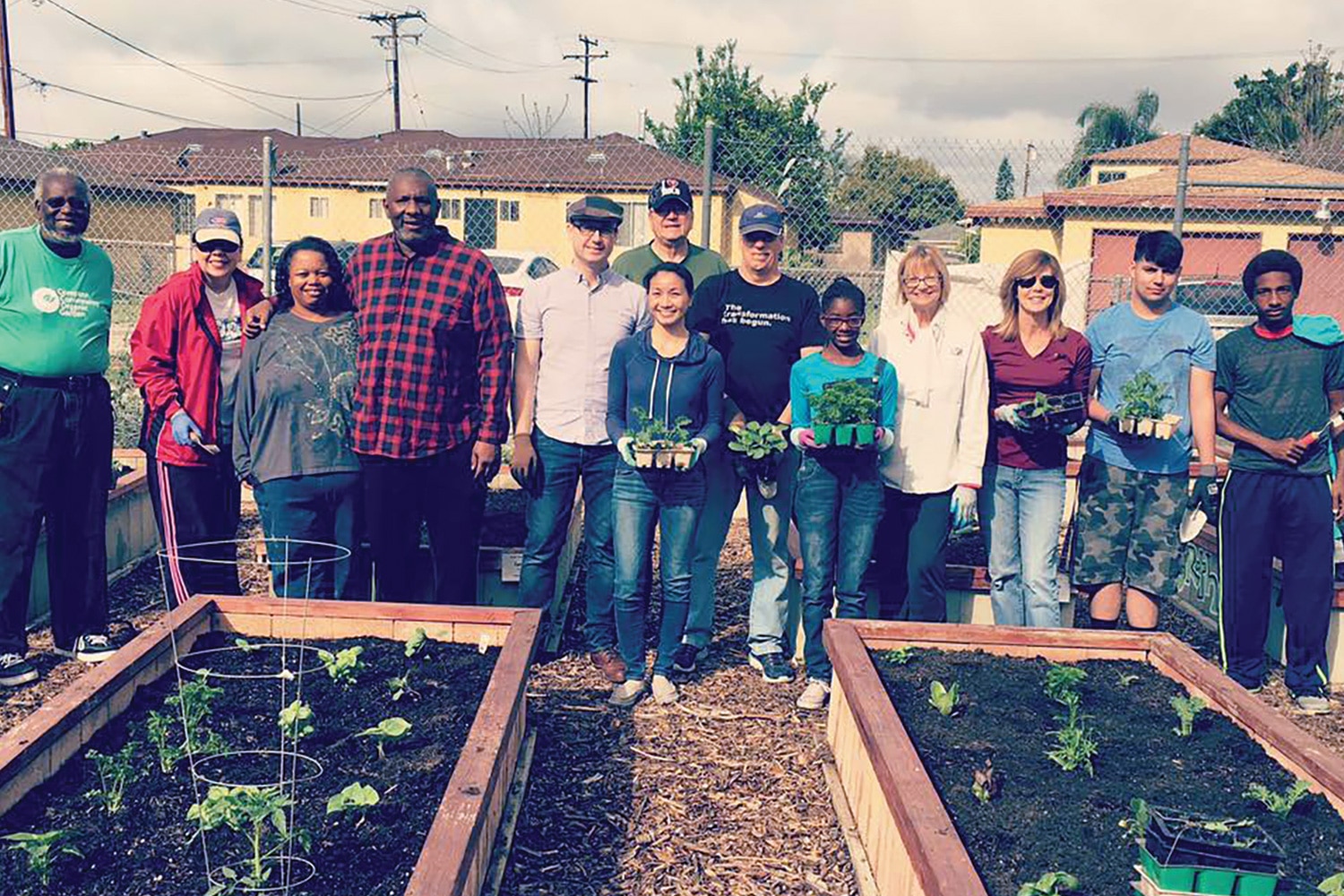 Compton is better known as the birthplace of the notorious street gangs the Bloods and the Crips. But since 2013, a group of Navigators have made this garden plot a source of education, job opportunity, and connection.
Navigators Bob and Susan Combs have lived and served in Compton for 20 years. "It's easy to share the Gospel with someone," Susan says. "But that doesn't solve the problem of 'I don't have a job, I can't provide for my family.' It's especially hard for young men just out of prison."
Their first job-creation idea was selling used cars, but the owner of an available lot wanted them to grow vegetables. Susan says, "We had no idea how to do that, but we said yes."
God brought two experts into the project. Deb Walkemeyer, the Combs' pastor's wife, was pursuing a doctoral thesis on "leadership development within a community garden setting." The other master gardener on their team is Dr. Sherridan Ross (pictured above, at far left). Born and raised in Compton, he is a retired neurosurgeon with a heart for his hometown. Dr. Ross was seeking approval for a community garden when he met Bob at a city council meeting.
"This is one of the most troubled streets in the city," says Dr. Ross, who joined Nav staff in 2015. "Often guys will see us working and ask what we can do to bring them a little money."
The Navigator team teaches young men garden construction, horticulture, and nutrition.
Bob and Susan have their eye on another plot of land a few miles away. They have a dream of creating an urban farm—with an event venue. "We envision a place where local people can have their quinceañeras (coming of age parties) and weddings," Susan says. Such a venture will create more jobs, more hope.
Susan says, "We care about vegetables. But we really care about people coming to know the Lord and being able to provide for themselves and have dignity. It's about discipleship for the whole of life."
Click here to find out more about I-58 Navs.