Jesus said to her, "I am the resurrection and the life. Whoever believes in me, though he die, yet shall he live, and everyone who lives and believes in me shall never die. Do you believe this?"
---
By Eric Peterson
"In the beginning, God created the heavens and earth.  The earth was without form and void, and darkness was over the face of the deep…" Genesis 1:1-2.  The origin of our existence.  Complete and utter chaos.  But not for long!
"And God said, 'Let there be light,' and there was light. And God saw that the light was good…" Genesis 1:3-4
When God speaks something happens. God does some of His very best work by speaking words of life and order directly into chaos.  God is speaking in this world that He so deeply loves.
John begins his Gospel by saying that this Word of God became flesh and took the form of Jesus. And as He came into the world He kept speaking the Word of God. And through the Word of God that is both spoken and embodied—which is to say, through Jesus—there is a new creation.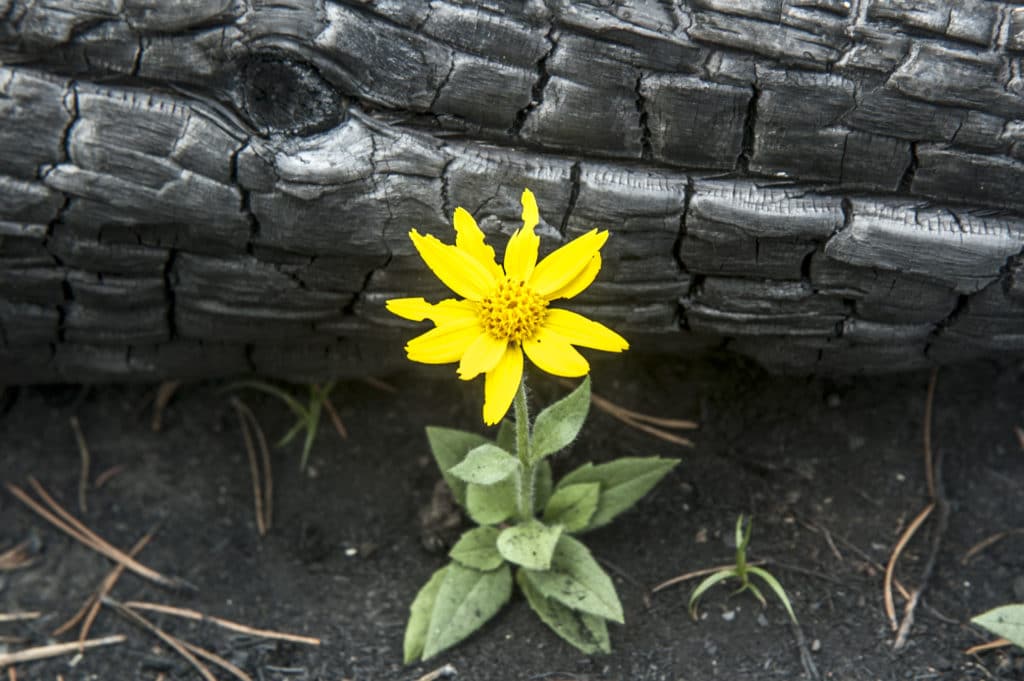 Jesus was going about teaching and preaching and healing when He got the news that His dear friend (perhaps His best friend) Lazarus was gravely ill.
It's instructive to see what Jesus does and doesn't do in this crisis moment. For starters, he doesn't panic. He waits a full two days before going to Bethany. We see a Jesus who acts almost nonchalant, patient, nonreactive. What is true about Jesus then is true about Jesus now: In moments of crisis He doesn't panic.
But once He gets there, instead of waving His hand and saying, "Stop your crying, people. Don't worry. I'm here," He enters in. He feels deep empathy toward others who are sad, and He accesses His own emotions as well. He weeps with them.
Perhaps in no other moment in the biblical narrative do we see the full humanity of Jesus converging with the full divinity of Jesus. He enters into solidarity with the mourners, shedding His tears. And then He finds His voice. He speaks a resurrection word: "Lazarus, come out!"
Lazarus comes out. This changes everything!
This is what Jesus does in our day. When our otherwise up-to-this-point-oriented lives give way to disorientation, when we're not sure which way is up, or when the ground shakes underfoot, Jesus enters the chaos and He speaks words of life. They don't return us to our previous state of being, but they reorient us to a new way, a deeper and more profound way of being in this world.
We've been hearing it quite a bit, the language of "when everything gets back to normal again …" I don't believe God wants us to return to where we previously were. It would be uncharacteristic of God to not use a major, global disorienting disruption to get our attention, and to reorient our affections.
There is a pile of evidence these days that suggests ways we have gotten off track, have lost sight of what is fundamentally important. There has been so much focus on power and wealth and control and pleasure that we've neglected our care of the earth and of vulnerable people in our midst. We've lost sight of our mortality and of our need to invest in eternal life as citizens of the Kingdom of God. Wouldn't it be a shame to go through a pandemic only to have everything go back to the way it was?
I'm not praying for recovery, because recovery only takes us back to where we once were before the crisis. I'm praying for healing. Healing ushers us into a new and better place. We don't need recovery, we need healing.
Fortunately, healing is what Jesus is all about.
We are now deep into a season of profound disorientation. Our lives have been disrupted; our assumptions about how life is supposed to be have been rearranged. Our jobs, our income, our schedules, our plans, even, unfortunately, some of our relationships—it's all been tossed up in the air and it hasn't landed on anything solid yet. The chaos—we can feel it in our core. And with a future that is accompanied by uncertainty like we've never known before, there is considerable anxiety and fear that wants to move in, to feed off the chaos. That's to be expected. But I urge you to allow this season of disorientation to do its work of rearranging our hearts, our minds, our lifestyles.
Reorientation takes time; don't rush it.
God does some of His very best work in the midst of chaos. From the beginning until now, God is the author of life, speaking with renewed, re-creative energies. Jesus is God's Word in the flesh, and He is still speaking words that rattle the powers of darkness and that startle the world with resurrection. When the valley is full of dry bones, when the stinking body has been in the tomb four days—in other words, when it looks altogether bleak and dire to our eyes—Jesus can't even muster a modicum of panic.
Because He's the Word of God. He's got the words. He uses the words. And remember, whenever God speaks it results in something good. As I've been listening for those words these days, they sound something like this:
Come out!
Fear not.
Be still.
I love you.
I'll never leave you.
And then I also hear this penetrating question:
Do you believe this?
If you say yes, then live like you believe it.
---
From a sermon delivered March 29th, 2020 by Eric E. Peterson, Pastor at Colbert Presbyterian, Colbert, WA and author of the upcoming NavPress title, Letters to a Young Congregation (June 2020).