Broken relationships are a part of the broken world that we live in. Whether a romance that fell apart, friendships that ended in a fight, or rumors that destroyed our place of community, most of us have gotten beaten up by it, some worse than others.
And in the Church, that knife can drive even deeper.
Since we're all part of the body of Christ, shouldn't we always get along with each other perfectly and just sort of float around on Sunday mornings on little clouds of Shekinah glory? If this is the case at your church, email me, because I want a piece of that. But for us here on Earth, this is generally not the case. And because this isn't the case, we need to know how to be an active part of God's restoration work in making broken things whole. Starting with our relationships with our brothers and sisters.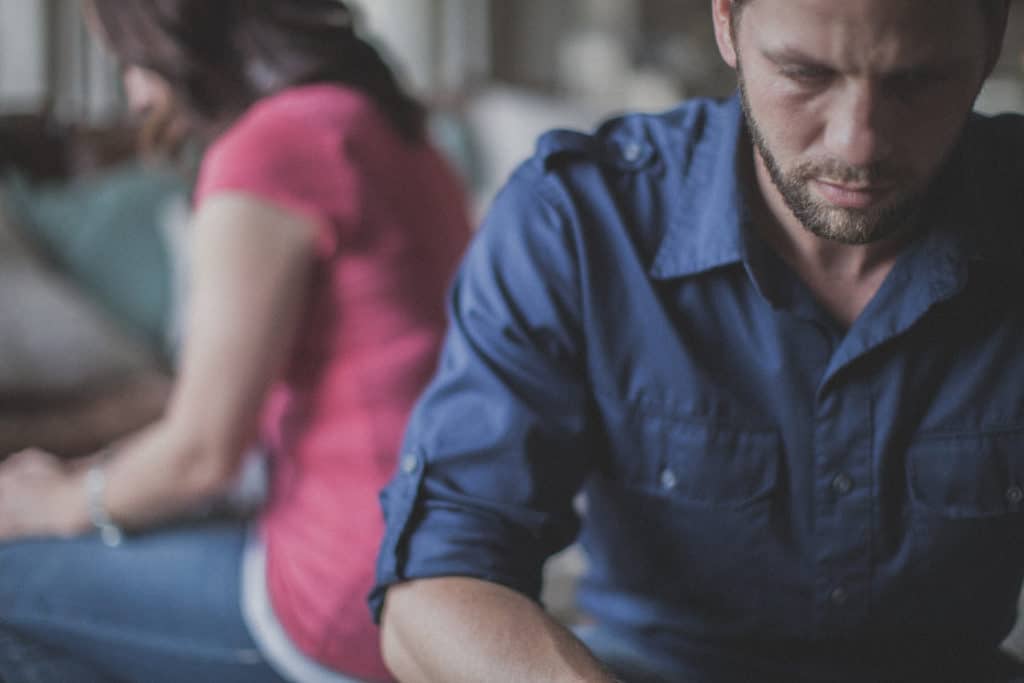 But before I set out the most crucial steps in the process, I have to lay the foundation for everything else I'm about to say, which is this: You must be rooted in your identity in Jesus Christ. If you don't start with a firm grasp on that, finding reconciliation is like finding your way home with a compass that always points back at you. You have to know that God is our Dad. That He has been in love with every part of us since the beginning of time. That He paid in blood, sweat, and tears so that He could get His family back from the murderer who stole us away. You have to understand that Dad already won the fight. But you're still pretty messed up from all that time you spent getting lied to and beaten up before Dad got you back. And your brothers and sisters are still pretty messed up, too. But you're back with Dad now. You don't have to live like you're still out in the cold.
Once you know that, you're ready to tackle step 1.
5 Steps to Reconciling a Broken Relationship
Step 1: Know, without doubt or reservation, that you can do nothing to repair the brokenness in the other person's heart.
Contrary to what our initial impulse is, we have to remember that we are not in the business of making broken things whole or healing the deep hurts of the soul. Dad has to be the one to do that. Your role is to tear down all the barriers of pain or resentment that you put in their path, then step back as Dad sits down beside them and helps them start picking up the pieces.
Step 2: Pray hard and listen carefully.
If you've never really understood what people mean when they say, "Prayer is a conversation, not a monologue," now is the time to find out. Most of us approach prayer like we do a diary. But here's the thing: you're not journaling. You're talking to your Dad. He's sitting quietly on the couch in front of the warm fireplace, sipping a cup of steaming hot chocolate. He looks up at you and smiles. He just so happens to have a second cup next to him, just waiting for a certain someone. So wander over to the couch, plop down next to Dad, and talk to Him. Tell Him what's going on in His favorite kid's life. He already knows, but He likes to hear it from you anyway.
Step 3: Apologize.
No apology, no reconciliation. Pretty simple. But go one step further: be the first to apologize, rather than wait for the other person to own up to their part first. Fact: it takes two people to mess up a relationship. It takes three to mend it. You can't help Dad break down the roadblocks of hurt and resentment that you've built up (intentionally or unknowingly) while insisting you didn't do anything wrong. You're going to have to be vulnerable. You're going to be uncomfortable. But don't push away. Don't use half-apologies to avoid the heart of the issue. Own your actions. Matthew 5:23 says, "Therefore, if you are offering your gift at the altar and there remember that your brother or sister has something against you, leave your gift there in front of the altar. First go and be reconciled with them; then come and offer your gift."
Step 4: Surround yourself with wisdom and godly advice.
Sometimes, mending a broken relationship is as simple as giving out that apology, and the two of you can start fresh. But more often, it is a process that takes time, effort, and a tenacious will to engage in uncomfortable conversations. If you're going to do this well, make it your business to seek out wise men and women that love Christ and embody wisdom and discernment, and ask if you can have their ongoing support and guidance as you work through some tough times. If you don't really have someone in a mentor role in your life, it's not as intimidating as it sounds. Essentially it's as easy as finding someone in your church you want to be like, and spending time with him or her. Ask him questions. Soak up the wisdom that she gives you. Look closely at his thoughts and life patterns, and if that lines up with biblical truth, adopt them into yours. But be careful here—if you're not completely gut-level honest with the people you invite to speak into your life (and with yourself) and serious about following their guidance, their input is pointless.
Step 5: Know that in some cases, the most necessary thing to do is step away.
There are some relationships so broken that even after a long season of prayer, earnest pleas for forgiveness, and acting on wise advice, there are barriers that can't be torn down by human hands. Once you've set aside every barrier you possibly can, it's time to take a few steps back and ask Dad to step in and be Dad. A word of warning: This is a step that should not be taken without the utmost earnestness of prayer and an abundance of wise counsel; it will often be perceived as a fresh wound of betrayal.
Okay. Take a deep breath, we made it through. You all right? I know that was pretty heavy. Breathe.
Friends, there is no more direct road to sanctification than active reconciliation. It's tough. It's messy. But walking into the process of reconciliation with hands and heart wide open will allow God to hunt down and destroy the strongholds of pride and pain in your life. He's Dad. He loves us outrageously, completely, and without restraint. And He knows how much we hurt ourselves and everyone around us when we clench our fists so tightly around our pride and our hurt.
But don't worry. Dad's pretty good with fixing this kind of stuff.
---
Originally published in the Navigators Military Frontline newsletter, May 2014.