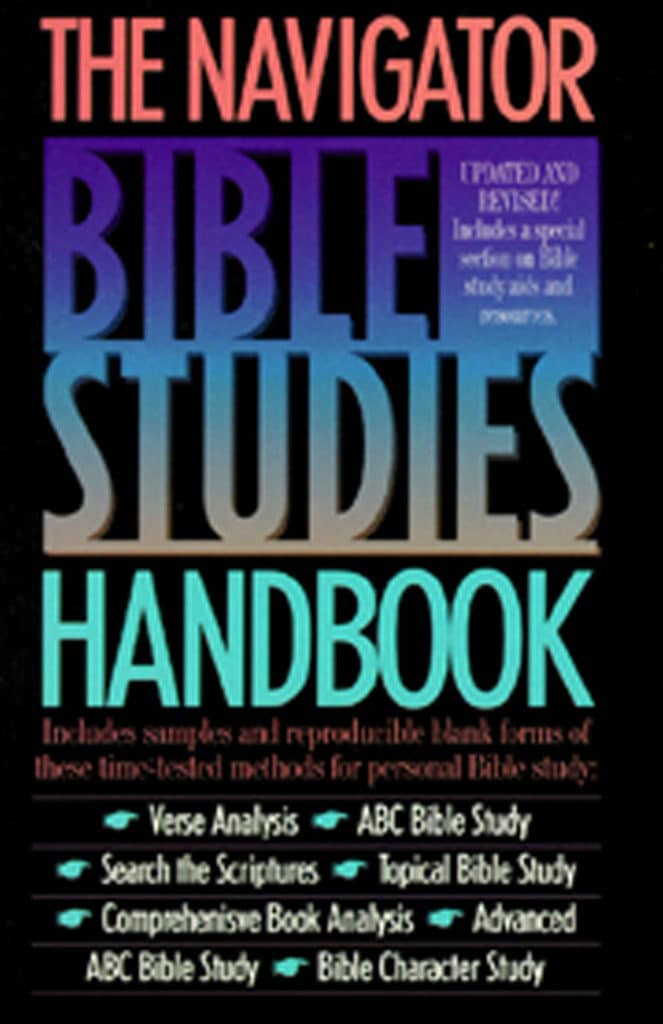 TITLE: The Navigator Bible Studies Handbook
Buy Now
The Navigator Bible Studies Handbook is a classic collection of principles and methods for people who want to find out for themselves what the Scriptures say. Learn how to do question-and-answer studies, verse analysis studies, comprehensive chapter analysis studies, and topical studies. Discover the underlying principles for doing inductive Bible study, as well as some of the specific, time-tested methods of Bible study that The Navigators have used for over 60 years.
Product Details
Binding: Softcover
Trim Size: 5.5 x 8.5 in.
ISBN:978-0-89109-075-5
Thanks for your feedback!