Introducing:
'You Have What It Takes' Discipleship
Are you not sure how to share your faith with your friends?
Maybe you're ready to grow in your relationship with Jesus, but feel uncertain how you would invite your friends to journey with you.
Growing Together: A Three-Part Guidebook for Following Jesus and Bringing Friends on the Journey is grounded in research from the Barna Group and The Navigators, and includes:
New insights on what's keeping us from growing in Christ
Practical advice on how to invest in others through our day-to-day lives
Personal testimonies about what God has done through disciplemaking
Questions for self-reflection and discussion with friends
You and your "Friends for the Road" will benefit from these three parts:
Part 1: How Discipleship Can Transform Your Life
Part 2: What Day-to-Day Discipleship Can Look Like
Part 3: Why You're More Ready Than You Think for Disciplemaking
Claim Your Exclusive Offer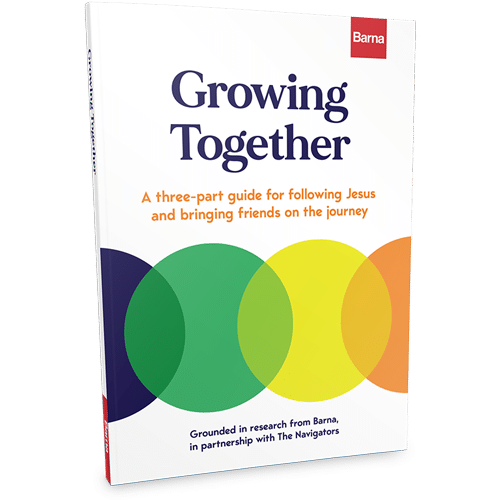 Get a special discount on the Growing Together guidebook.
We are offering a discount exclusively to Disciple! readers.
Order the guidebook today for $12.99 and use the code NAVS30 to purchase a second one for a friend at 30% off!
With this purchase of two, you will also receive FREE digital versions of the guidebook for each of you.
Use the code NAVS30 at checkout to redeem your offer at the Barna store.
---