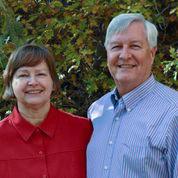 About Don and Jean Bartel
Every Navigator's passion is to help others "to know Christ, make Him known, and help others do the same®." Through small-group Bible studies and Life-to-Life® discipleship, we come alongside people and teach them to be Christ's followers as they study and apply the Word of God to chart their lives. Then we train them to pass what they have learned on to others.
Navigators Neighbors seeks to equip everyday people, right where they are, to reach out to their friends, family, and neighbors with the Gospel. By sharing everyday life through discipleship and mentoring, we desire to make an impact on the spiritual life of those in our neighborhoods, communities, cities, suburbs, and small towns.
Updates
Every Man A Warrior — Foundational Training for Real-Life Challenges
How can lifelong discipleship be effective for men between the ages of 25 and 65? Many men are not winning the daily battles over pornography, divorce, and broken relationships with their…
Read More