Marvin and Pamala Campbell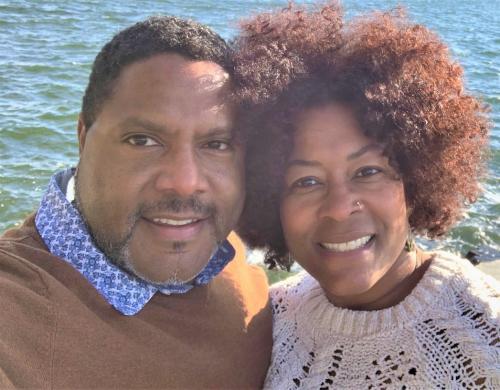 About Marvin and Pamala Campbell
Marvin and Pamala have invested their lives in cultivating a multi-cultural network of believers from diverse backgrounds, committed to knowing Christ and making Him known throughout their relational networks in both urban and suburban settings; equipping them to effectively live and proclaim the message of Christ to diverse people groups.
Marvin serves as Senior Vice President and U.S. Field Director. He oversees 2700 field staff, who multiply disciplemakers on college and university campuses, military bases, and churches; in immigrant communities; and in other ministry settings, as well as hundreds of countries and languages.
Pamala energizes disciplemaking communities through customized training solutions, resource development, life coaching, biblically grounded cultural diversity conversations, and conflict mediation.
Every Navigator's passion is to help others know Christ and make Him known®. Through small-group Bible studies and life-on-life discipleship, we come alongside people and teach them to be Christ's followers as they study and apply the Word of God to chart their lives. Then we train them to pass what they have learned on to others.
The U.S. Navigators ministry touches lives in varied settings, including college campuses, military bases, business offices, urban neighborhoods, churches, prisons, and youth camps. Our administrative offices help equip, lead, send, and resource our U.S. missionaries.
Updates
Creating A Spiritual Ripple Effect
Regardless of where I travel and with whom I interact in Navigator circles, I see people doggedly pursuing the vision to reproduce Harvest workers in a variety of contexts, cultures,…
Read More