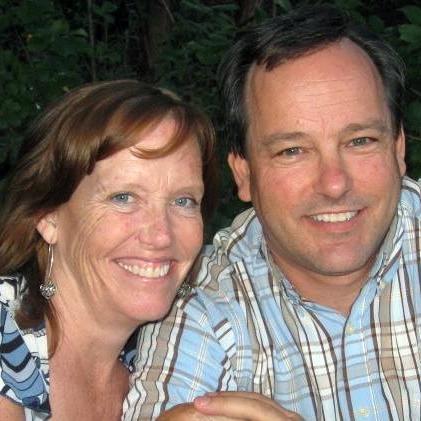 About Dean and Kim Ridings
Serving with NAVIGATORS CHURCH MINISTRIES in the ROCKY MOUNTAIN REGION
It's a privilege to serve as with Navigators Church Ministries (NCM) in the Rocky Mountain Region.
For a description of Kim and my Navigators ministry or to sign up for our newsletter, navigate to the following web addresses:
For an introduction to our ministry, click here.
To read an endorsement from former NCM Directors Roy & Margaret Fitzwater, click here.
To hear Dean speak on discipleship within the church context on "Pastor to Pastor," a ministry of Focus on the Family in Colorado Springs, click here.
In my (Dean) role as a Navigators Representative, I help pastors and church leaders determine how they can be intentional about discipleship in their own lives and to help others do the same. I also help develop disciplemakers—"lifelong laborers in the harvest" (see Matthew 9:35-10:1)—through such activities as leading Bible studies, workshops, and seminars; and ministering life-to-life through discipling, mentoring, and life-coaching. In her Associate Staff role, Kim works alongside me and especially has a heart to share the gospel and follow up those who respond.
Why do we serve with The Navigators? Personally, my heart for making disciples goes back to the late 1980s when I co-led a class at Reston Bible Church in Virginia on the topic. Not long after that, I developed a disciple-making approach I call Side-by-Side, an easy, inviting way for believers to pair up for mutual growth, support and encouragement, and accountability.
See "How to Walk Side-by-Side" for a ministry tool I developed to help men and women get into such biblically based one-to-one relationships. Through the years I've served in a variety of church and parachurch ministry positions—seeking to be faithful to Jesus' Great Commission by practicing, speaking about, and writing on discipleship—and it's a privilege to do so with The Navigators today.
Another way I serve with The Navigators is through the ministry of prayer. I launched a Facebook page "to encourage, inspire, and equip people to pray every day." Tap into Pray Every Day here . . . It's more than 100,000-strong—and growing! I've also written a prayer plan on the YouVersion Bible App called "Deeper Intimacy with God Through Prayer," which you can download and start here.
If you're looking for a practical tool to help you pray in light of spiritual warfare, see "Pray on the Armor of God." You may also be interested in taking a look at the NavPress ministry tool I developed to help modern-day disciples go deep in God's Word and prayer. Learn more about "The Pray! Prayer Journal" here.
NAVIGATOR MINISTRY IS SUPPORTED BY TAX-DEDUCTIBLE GIFTS. Would you be part of our financial support team or make an occasional contribution? Simply go to the DONATE NOW button or call (719) 594-2327 or (866) 568-7827 (toll-free). Please pray for us and our family. We need your support if we're to press on in this service to which we feel so passionately called. Meanwhile, don't hesitate to send an e-mail if we could be of some support or encouragement.
Updates
All About Generations
"One generation shall commend your works to another, and shall declare your mighty acts" (Psalm 145:4 ESV).
Elliot Teague's passion for discipleship is contagious.
New church ministries staff, 30-year-old Elliot and his…
Read More
A Gathering of Key Men
"One of the best things about the Key Men Invitational was exploring the basics of walking with Christ and men in a fresh way." So says Mike Martin, who joined…
Read More