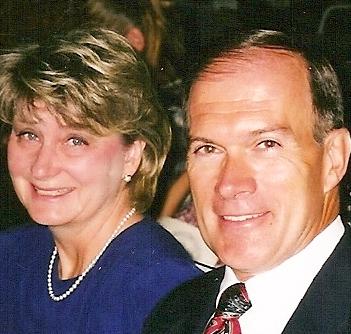 About Larry Sherbondy
Larry and Rita Sherbondy live in Carlisle, PA, where they help develop military leaders and spouses who are assigned as students or faculty at the US Army War College. Larry is a retired Air Force officer, holds both Masters and Doctorate degrees in Christian ministry, and is passionate about providing the US Military with leaders who live authentic and integrated lives as followers of Jesus. Larry is also the National Director of ROTC Ministries for the Navs US Military Mission, which seeks to win and disciple a new generation of military leaders at colleges and universities across the US.
Rita earned her Diploma in Christian Counseling from the Christian Counseling and Education Foundation, which she puts to good use mentoring women at the War College, and serving as a Bible study facilitator for Protestant Women of the Chapel.
Larry and Rita have served as Nav missionaries to the US Military since 1979. Previous assignments include Ft. Bragg, NC, Ft. Carson, CO, Charleston Navy Base, SC, The Citadel, the US Air Force Academy and Peterson AFB, CO. They have two grown children and seven grandchildren.
Updates
Living a Life with Purpose
I have to confess that I've always been a "why" guy. (Not a "wise-guy," although there are those who would say that is also appropriate.) Not being willing to just…
Read More