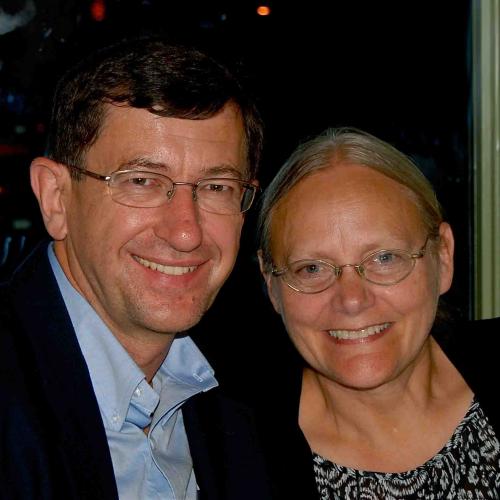 About Craig and Nancy Parker
Craig and Nancy Parker have been on staff with The Navigators since 1980.
Craig is the city leader for the Navigators in Boston, giving oversight to numerous staff and volunteer leaders ministering among college students, business professionals, internationals, prisoners, and in neighborhoods and churches – all with a focus on life-to-life discipleship.
Their previous assignments include four years of student ministry at Worcester Polytechnic Institute, 11 years of military ministry in Virginia and Germany, 17 years of student ministry at Dartmouth College, and 8 years of student ministry at Boston University.
Craig is a founding board member and former chairman of the Lwala Community Alliance, a non-profit organization focused on the holistic development of a rural village in western Kenya that has been profoundly affected by HIV/AIDS. He has also worked among the Roma people in Croatia, helping to create a long term Croatian partnership with the Northeast Collegiate Navigators.
Craig and Nancy and have four children and eight grandchildren.
Updates
We Call Them Part of the Family of God
Most of the world refers to them as Gypsies. They call themselves the Roma, and there are 30,000 to 40,000 of them living in Croatia alone.
For centuries they have been…
Read More
What Do You Do When It's Not Working
The Dartmouth baseball coach once said to me, "Craig, in the Ivy League, it's not about wins and losses . . . unless you lose." The Navigators corollary to this…
Read More
Show more