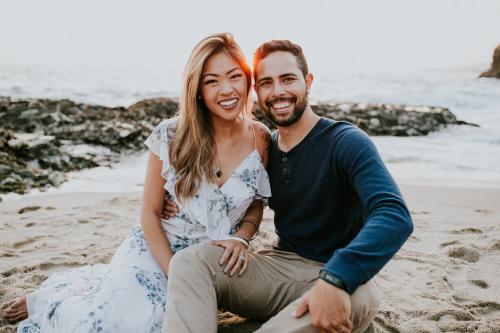 About RJ and Alice Matagora
Every Navigator's passion is to help others "to know Christ, make Him known, and help others do the same®." Through small-group Bible studies and Life-to-Life® discipleship, we come alongside people and teach them to be Christ's followers as they study and apply the Word of God to chart their lives. Then we train them to pass what they have learned on to others.
Every year in our Collegiate ministry we see thousands of students meet Christ, grow in Him, and become totally available to God during college and after they graduate. Throughout their college careers, we help these students develop strong spiritual foundations and encourage them to pass on what they have learned to their friends and family. We develop life-long laborers in the Kingdom.
Updates
Seeking Answers Through Fasting and Praying
By Alice Matagora, Leader Development Initiatives Program Coordinator & Navigators Collegiate, University of California Irvine
I first met Marlyd, a junior transfer student, at a Navigators Welcome Week event at the…
Read More
Go Where They Live: Reaching College Students
Why don't we just have Bible studies in central locations for people to attend? Why do we have Bible studies in the dorms?
As the campus directors at the University of…
Read More