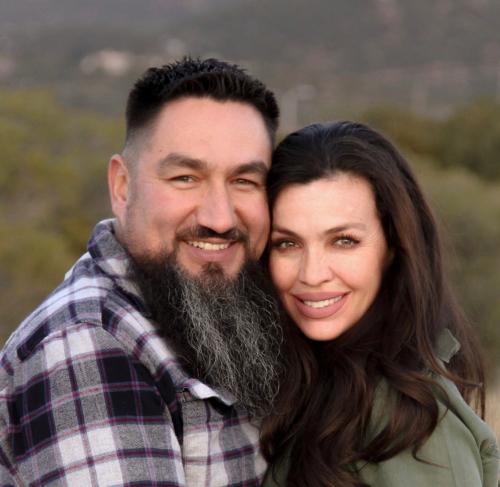 About Victor Padilla
Hello! We are so grateful for you to look at our staff page!
We hope its because you have questions about what we do and how we do it!
God had called us to The Navigators because of the vision, 'to know Christ and to make Him Known, and help others to the same". We are convinced that this is what Jesus talked about in Matthew 28:18-20 in what is know as "the Great Commission".  We use that as a basis of convictions and operations.
We "go", well, sort of. In the Military Ministry, the Military members move as God calls them via their Military Branch, so in a way, the village moves, we stay, but the "going" is constant. 
We "make disciples" of King Jesus. God brings men and women from all over to Kirtland and Albuquerque. 
We "teach them to obey", we talk about God's word and explore how to live it out in our daily lives. We do this via as much "life-on-life" as seasons of life permit. 
We live out of faith and trust that "He is with us", and walk with others in how to live that out in  their own lives. 
We saturate all the above with what is known as, "the Greatest Commandment" found in Matthew 22:35-40, where Jesus shares that the greatest task of everything we find ourselves doing, is to love God and love people.
Lastly, our greatest passion aside from walking with Jesus and doing so as a couple, is to equip men and women who will equip men and women who will… well you get the point.
We have been blessed to do just that among Military men and women and their families. 
If you have any questions feel free to contact us, we would love to hear from you. 
Updates
God Redeems Lives Through Discipleship
Through Generations of Disciples
One day, years ago, my wife, Natasha, and I were at odds and she would not return my phone calls. We were on a collision course for…
Read More