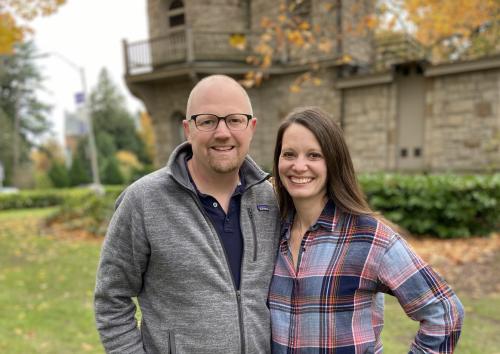 About Keith and Kate Pepsny
Psalm 9:10 – Those who know your name put their trust in you, for you, O LORD, have not forsaken those who seek you.
Our passion is to help others know God, make Him known, and help others do the same. We love doing this through life-to-life outreach and discipleship, exploring the Bible and the great news of Jesus, and interacting with God together in prayer. This often happens in a fraternity or sorority, over a cup of coffee downtown, in a small group Bible study, or at a weekend retreat.
In short, we are striving to help people, specifically students and alumni from the University of Washington, have simple contagious faith in God through LIFE – WORD – PRAYER.
Updates
Hope in the Greek Life
"When I first came to college (as a freshman) I was presented with a lot of new opportunities. I was given the opportunity to drink, hang out with girls all…
Read More
Navigators Ministry at Oregon State University
Sometimes we think that making disciples is a complicated endeavor. In reality, it can be fairly simple. Keith and Kate Pepsny pioneered a Navigator ministry at Oregon State University in…
Read More